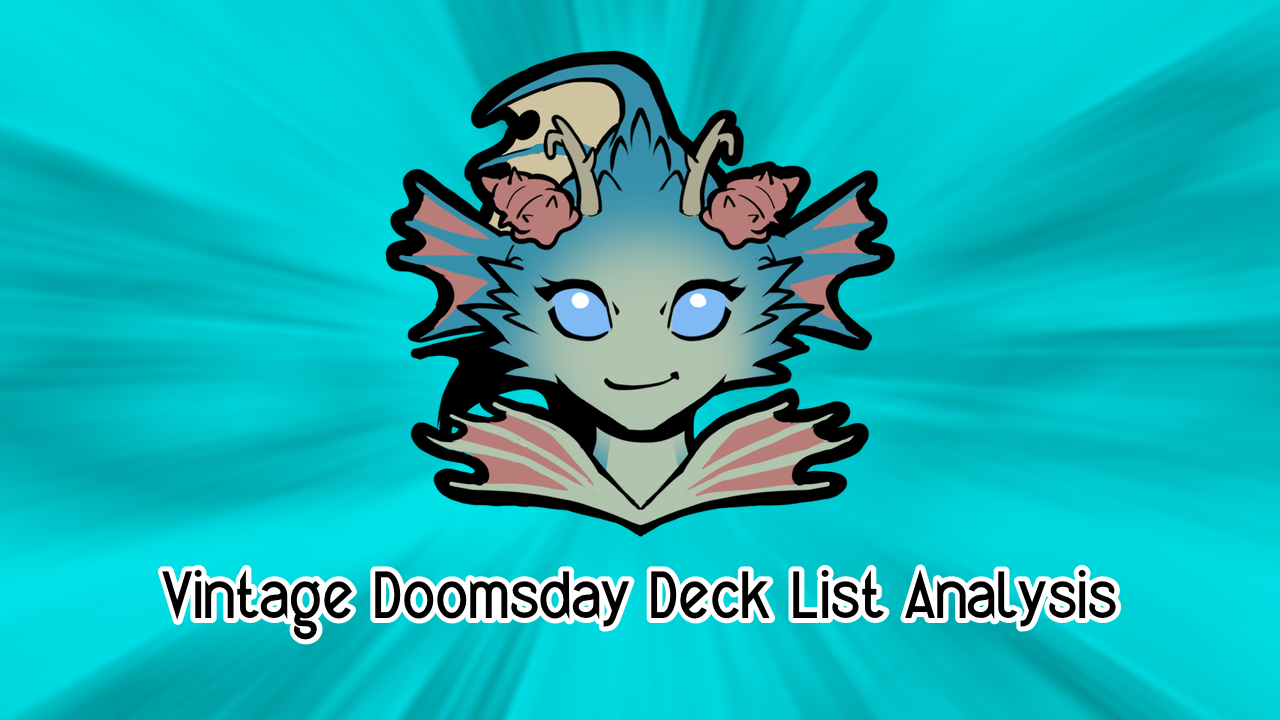 Vintage Doomsday Deck List Analysis for 2021.1.22-24
Opening Text
Saturday Challenge
Sunday Challenge
Super Qualifier Challenge
League
---
Core and Differences
Core
Cuikui's Differences
Diem4x's Differences
elementix's Differences
tzirkel's Differences
TheJigIsAlwaysup's Differences
Gerschi's Differences
Matti's Differences
SingPanMan's Differences
IdraftTheBeatz's Differences
Total Differences
---
Thoughts
Yet again all players were on four Street Wraith. Portent is becoming popular, which makes sense as discoverN's record is hard to argue with. To repeat myself, a weak Ponder is still good. (Not to mention it acting like a weird Gitaxian Probe sometimes.) Watery Grave is on a downswing. Although looking at the data I'm unsure if it's personal preference or better to have the fetch.
As far as the sideboards go, we have a few people trying out 3 Steel Sabotage and a Hurkyl's Recall. To be honest, sometimes it does feel like the Hurkyl's Recall is my only answer. But at that point isn't the game already lost? SingPanMan played a Planar Void over one Leyline of the Void. I like that card, but I'm unsure if it's the best time for it. Opposition Agent is still going strong.
---
The Spice Rack
The Preliminaries this week have two interesting lists.
Preliminaries
Bullwinkkle6705 played a mix of Dark Petition Storm and Doomsday, well, without the Dark Petitions. It's more of a Tinker Doomsday list, and Tinker is a stupid good card. I'd personally play a Blightsteel Colossus in the side if I was on this list.
Jacobisboss took an idea some Legacy Doomsday players have been on: siding in Dreadhoard Arcanist. The card is powerful, and even more so when you are recurring Ancestral Recall.
It will be interesting to see if either of these kinds of lists see further play.