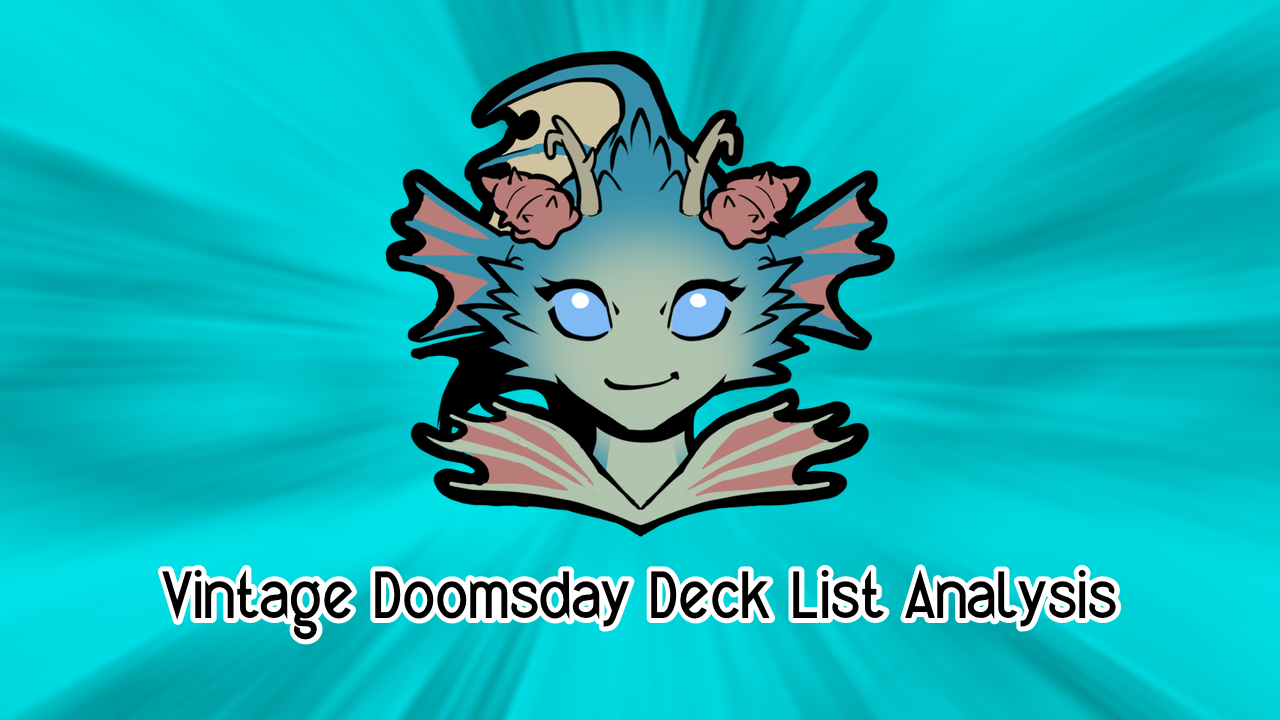 Vintage Doomsday Deck List Analysis for 2021.01.29-31
Plenty of decks to go through this week. As we all converge on discoverN's list, everyone seems to be finding what makes their deck "theirs".
Saturday Challenge
Sunday Challenge
Preliminaries
League
---
Core and Differences
Core
revenantkioku's Differences
discoverN's Differences
Diem4x's Differences
SingPanMan's Differences
kasa's Differences
_INF_'s Differences
geekyjackson's Differences
Matti's Differences
Nammersquats's Differences
IdraftTheBeatz's Differences
Total Differences
---
Thoughts
It's always interesting when one person bucks the trend, and Matti decided to not play Dig Through Time. To be honest, it has been a card I have trouble using. When it is great, it is great. But often I do not have the mana or the cards available to delve. So it gets pitched to a Force of Will. I doubt I'd go Matti's route and replace it with Thoughtseize, but I like the proactiveness.
kasa ran a Mindbreak Trap over Force of Negation. I do not want to assume budget issues, (Especially with a Hullbreacher in the side.) but I do not see the advantage. Only SingPanMan and myself ran Watery Grave over the extra fetch land. That choice is interesting as SingPanMan runs Treasure Cruise. Delve is a hungry ability. But I still like running the extra land over the fetch as it has "felt" right.
Sideboards are very similar this week. Everyone seemed to agree on at least one Tabernacle, but I still do not agree with only three Leyline of the Void.
Interesting one-ofs this week include an Annul. As we often want to play the counterspell mode of Steel Sabotage, this seems to make sense. Unfortunately, the amount of times we want a one-mana counter for Underworld Breach or Oath of Druids isn't enough to make me like this. If there is some enchantment I am missing, let me know.
Best of luck to everyone playing this weekend!