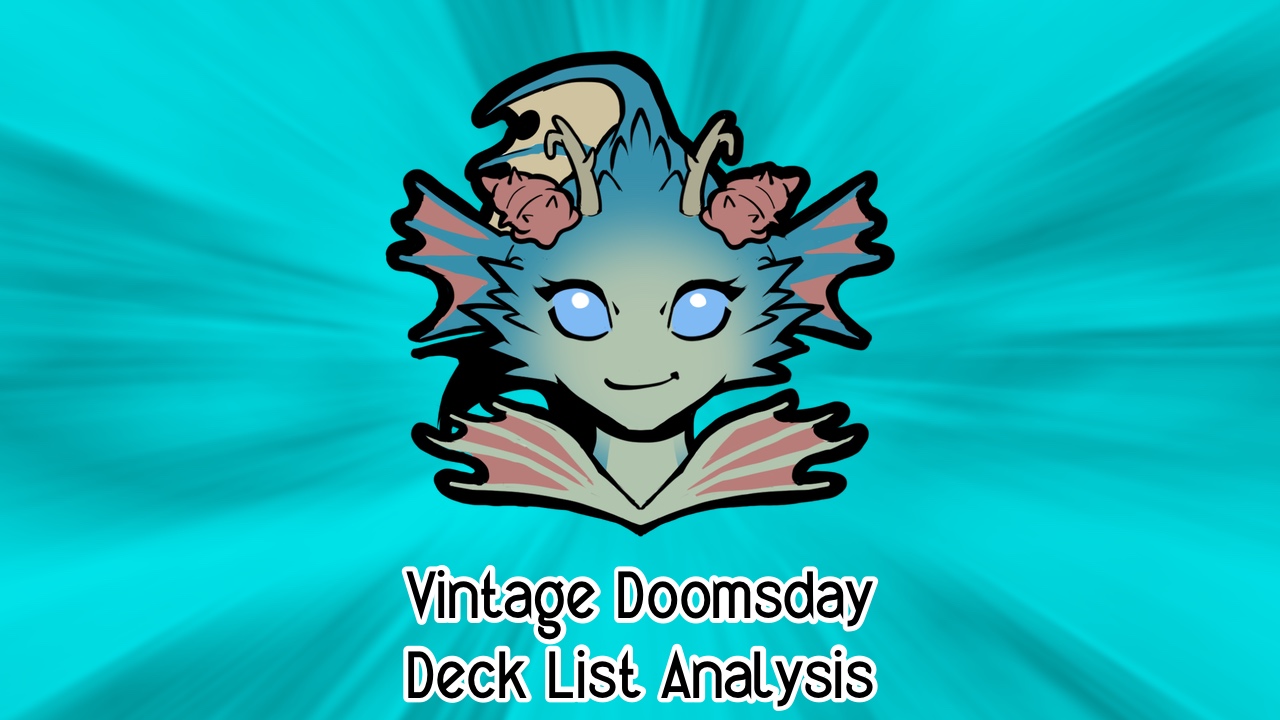 Vintage Doomsday Deck List Analysis for 2023.04.23
Bauble's back, bay-bee.
Saturday Challenge
Sunday Challenge
Preliminaries
League
Core and Differences
Core
Tsubasa_Cat - 9th Place Differences
discoverN - 13th Place Differences
Tsubasa_Cat - 2nd Place Differences
Diem4x - 11th Place Differences
revenantkioku - 23rd Place Differences
discoverN - 31st Place Differences
revenantkioku - 3-1 Differences
discoverN - 5-0 Differences
Alrawn - 5-0 Differences
Total Differences
Thoughts
Main Core: 54 cards Side Core: 9 cards
It's been well over a month since we had this many cards similar between sides.

Mishra's Bauble numbers are up, but getting a bit more flexible. I'm curious as to why discoverN put Portent back in – the answer is likely Blue count. Tsubasa_Cat trimming one for Flusterstorm makes sense. discoverN chose Force of Negation. Everyone played discard, and maindeck Sheoldred is on a sharp decline.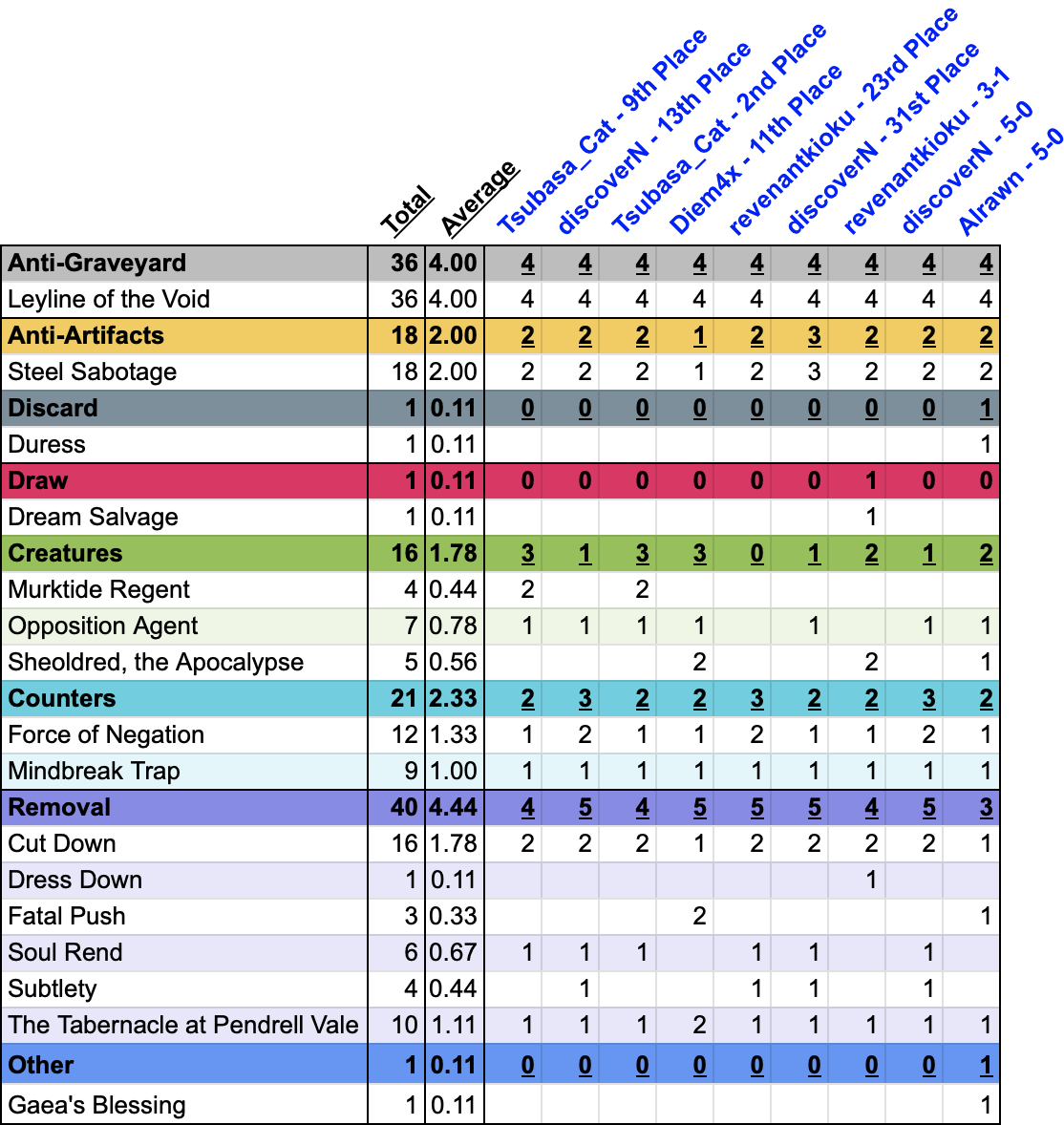 Removal, Discard and Counters increased a bit this week. Multiple Force of Negations in the side tells me that with Shops on the rise, trimming a Bauble or two for Force of Negation is good. I expect Steel Sabotage to be a little more useful in the coming weeks with Jewel Shops still doing well and people going in on Prison Shops as well. The only question is if Breach decks, in Lurrus and traditional Grixis come back, and if so that will put a hurting on Doomsday's numbers.
---
If you enjoyed this article, consider supporting me on Patreon. Or how about a tip via Paypal? You can even sign up with ManaTraders using my link to give me some bonus credit. Got an Amazon Prime subscription? You can give me a free sub on Twitch!
Best of luck to everyone playing this weekend!
Remember: Always Be Casting Doomsday.
And thanks! I love you.