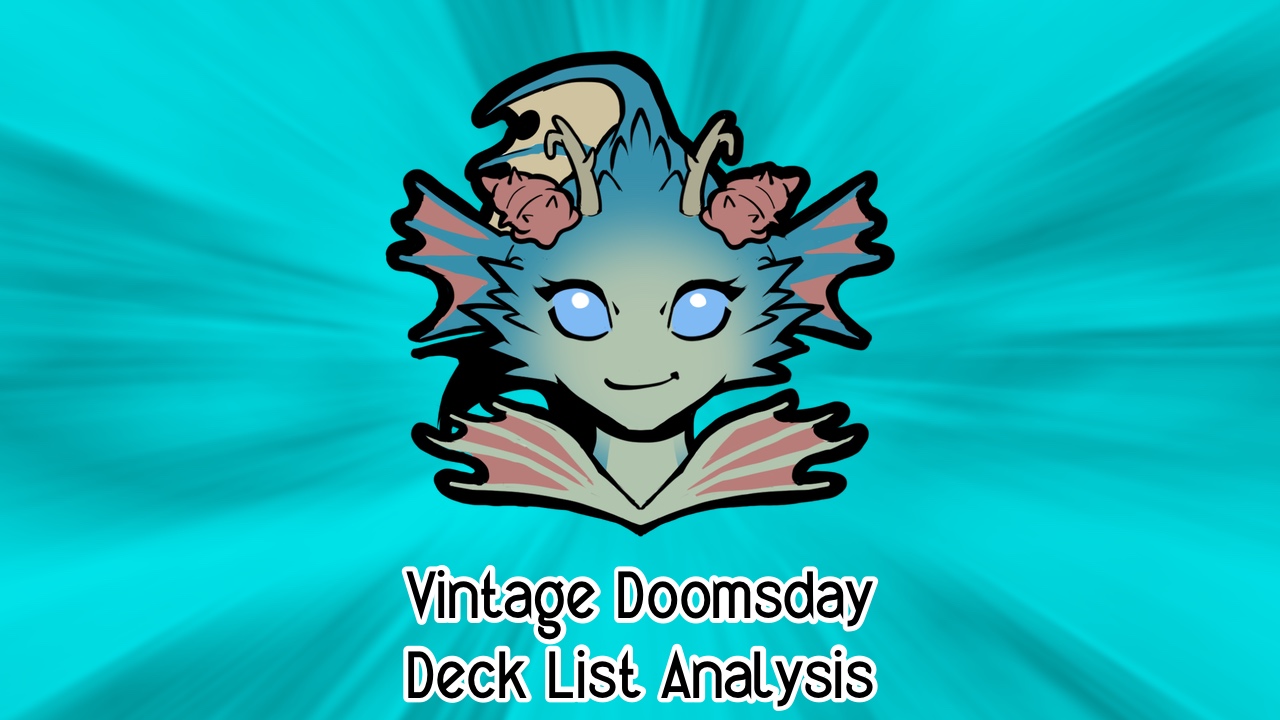 Vintage Doomsday Deck List Analysis for 2023.04.30
Low numbers this week and not even a single top 8. The cycle continues.
Saturday Challenge
Sunday Challenge
League
Core and Differences
Core
notmi (17th Place) Differences
Tsubasa_Cat (27th Place) Differences
Tsubasa_Cat - 26th Place Differences
Breckoroni - 32nd Place Differences
discoverN - 5-0 Differences
Total Differences
Thoughts
Main Core: 54 cards Side Core: 8 cards
Number of deck lists and variety dipped hard this week.

No fancy things this week. No main Sheoldred of Fatal Push. Mishra's Bauble or extra Counters. Clean and efficient. Or is it? When Mono White Initiative and Shops numbers are high, do we need something extra in the main? Or should Doomsday focus on ABCD? My feelings are leaning to the latter and why I'm liking Baubles more and more. Get information. Get cards. Cast Doomsday and win.

Creatures and Removal are slightly up this week in an overall flattening of variety. But as Tinker decks are overall doing the best, we need to fight the combo by being a faster combo with the necessary resiliances to win. There's not much room for being fancy in Vintage these days.
---
If you enjoyed this article, consider supporting me on Patreon. Or how about a tip via Paypal? You can even sign up with ManaTraders using my link to give me some bonus credit. Got an Amazon Prime subscription? You can give me a free sub on Twitch!
Best of luck to everyone playing this weekend!
Remember: Always Be Casting Doomsday.
And thanks! I love you.