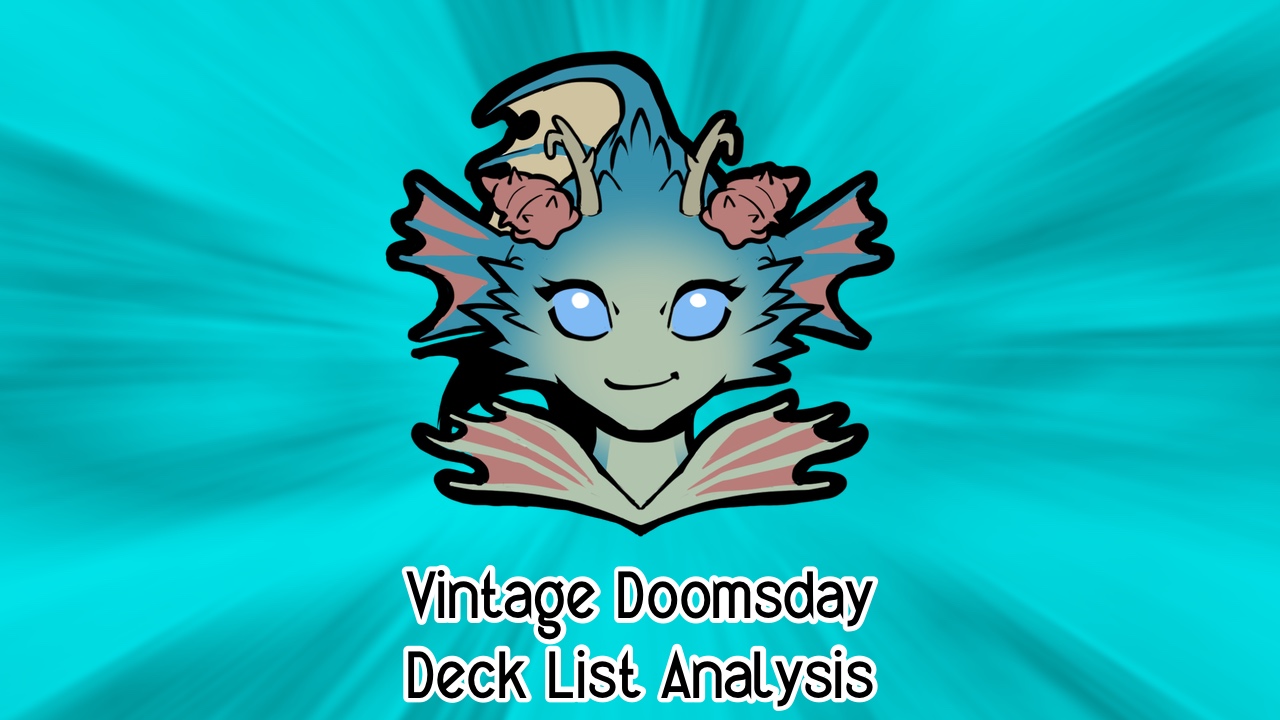 Vintage Doomsday Deck List Analysis for 2023.04.16
Vintage Doomsday Deck List Analysis for 2023.04.16
Big congrats to notmi for making the top 4 of the Super Qualifier this week.
Saturday Challenge
Sunday Challenge
Sunday Super Qualifier
Preliminaries
League
Core and Differences
Core
discoverN - 4th Place Differences
discoverN - 21st Place Differences
notmi - 5th Place Differences
Diem4x - 21st Place Differences
MentalMisstep - 23rd Place Differences
Terribad - 4-0 Differences
Kazuga - 3-1 Differences
7991ociR - 5-0 Differences
Total Differences
Thoughts
Main Core: 54 cards Side Core: 3 cards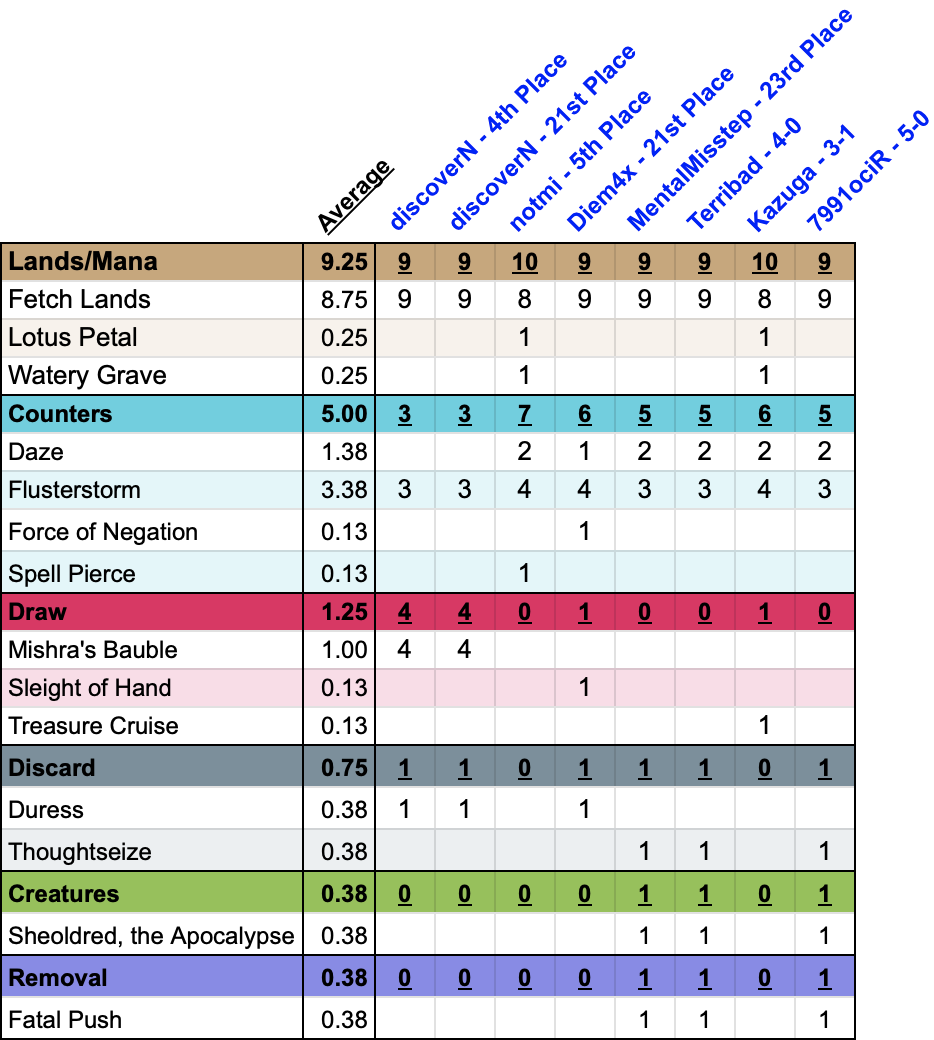 discoverN is back to being the only one championing Mishra's Bauble. The more I play it the less sure I am of it. Slowtrip that it is, it's still free draw and most other players are only playing 1, and sometimes 0, extra pieces of draw.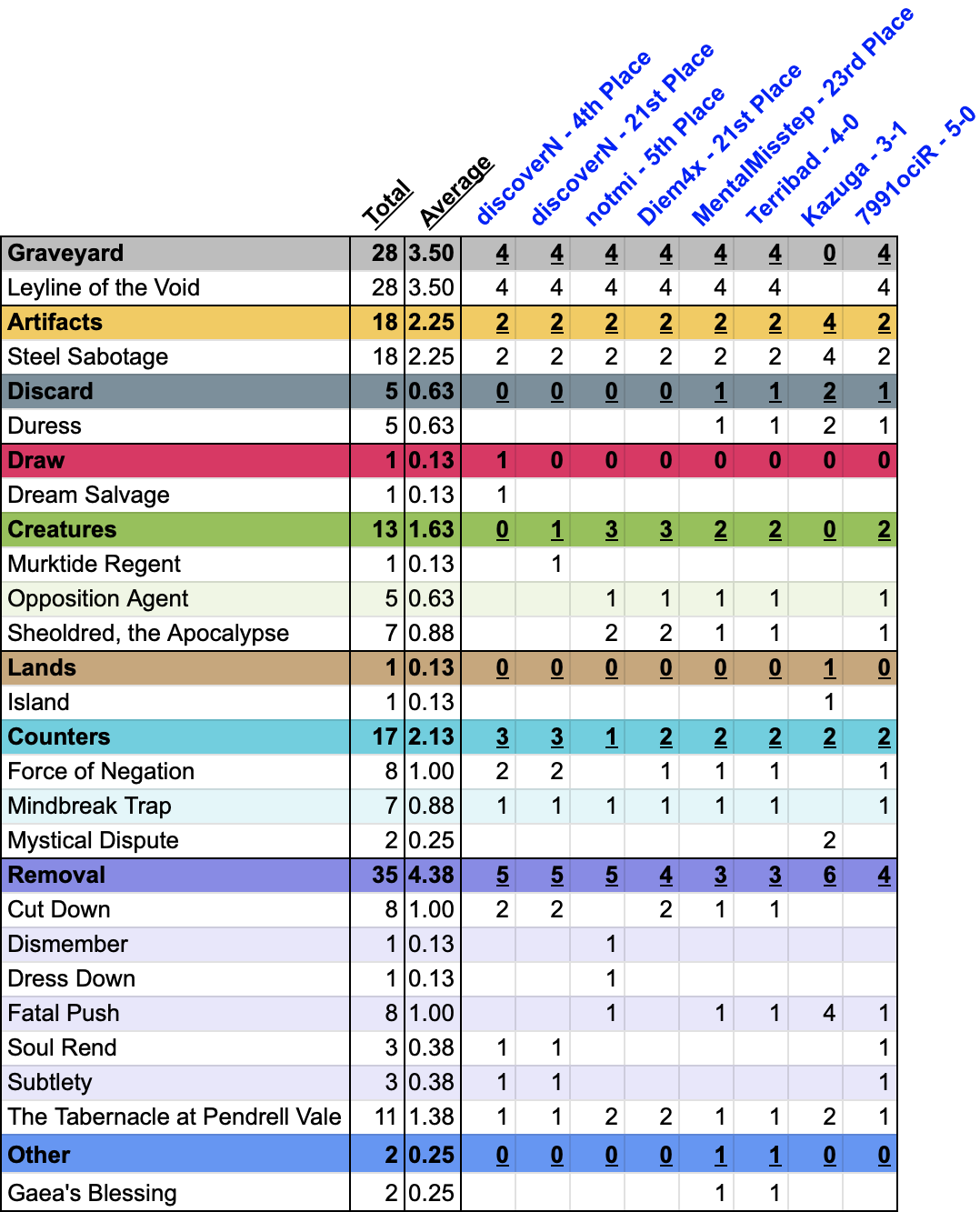 All the numbers this week are such slight changes. A little less Creatures and Removal, and a little bit more of Lands and Discard. Kazuga decided to ignore Anti-Graveyard cards in favor of a clean sideboard that deals with big problems in a broad way. It was only there for one day, but discoverN playing [[Dream Salvage]] made me first look up what the hell it was. Then I got excited to try it. If I get six cards against Bazaar one day, it will be worth the money I spent on the foil copy I ordered.
---
If you enjoyed this article, consider supporting me on Patreon. Or how about a tip via Paypal? You can even sign up with ManaTraders using my link to give me some bonus credit. Got an Amazon Prime subscription? You can give me a free sub on Twitch!
Best of luck to everyone playing this weekend!
Remember: Always Be Casting Doomsday.
And thanks! I love you.