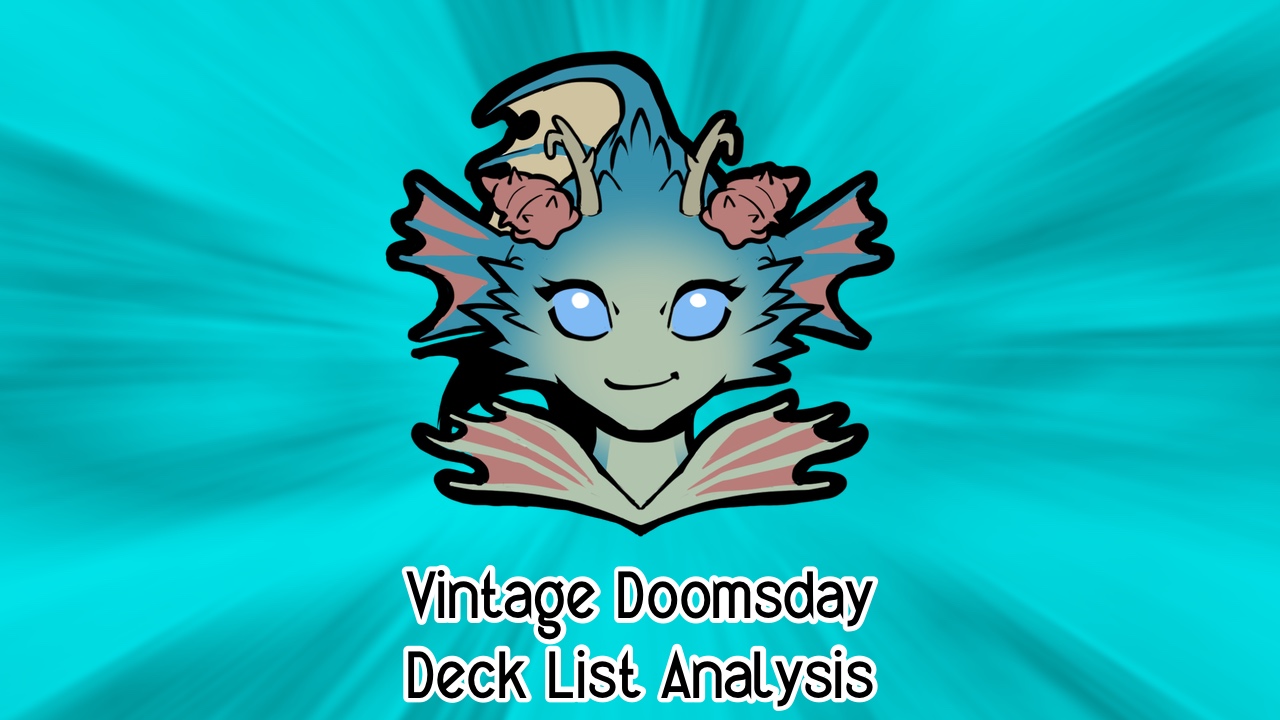 Vintage Doomsday Deck List Analysis for 2023.04.09
Saturday Challenge
Sunday Challenge
Preliminaries
[Falkoneye - 3-1
League
Core and Differences
Core
Diem4x - 1st Place Differences
MaxMagicer - 3rd Place Differences
discoverN - 9th Place Differences
kauffj - 10th Place Differences
Tsubasa_Cat - 11th Place Differences
Tsubasa_Cat - 3rd Place Differences
discoverN - 12th Place Differences
notmi - 3-1 Differences
sandydogmtg - 4-0 Differences
discoverN - 3-1 Differences
Falkoneye - 3-1 Differences
discoverN (5-0) Differences
Total Differences
Thoughts
Main Core: 43 cards Side Core: 7 cards
Hey, Tinker Doomsday! That fudges the numbers a little bit.

Tinker Doomsday is a thing to discuss, but first, look at all those Baubles! This leads to quite a reduction of mostly Counters, but that's the trade for information and speed. Interestingly, this week everyone is either all-in on Bauble or running zero – quite a difference from recent weeks.
When people talk about a future of restricting Doomsday, I fear it will become another Tinker flavor, becuase that's how you do decks in this format. While it's a lot of life, Doomsday with a Citadel out is pretty much a guaranteed win that turn.

A slight shift up in Counters and Removal this week. Outside of Hullbreacher, even the Tinker Doomsday has a fairly standard sideboard.
Two Sheoldred, the Apocolypse – sometimes split between main and side – is becoming more common, showing that this deck is at its core a Dark Ritual deck, and likely the path it will actually take if Doomsday is restricted.
---
If you enjoyed this article, consider supporting me on Patreon. Or how about a tip via Paypal? You can even sign up with ManaTraders using my link to give me some bonus credit. Got an Amazon Prime subscription? You can give me a free sub on Twitch!
Best of luck to everyone playing this weekend!
Remember: Always Be Casting Doomsday.
And thanks! I love you.