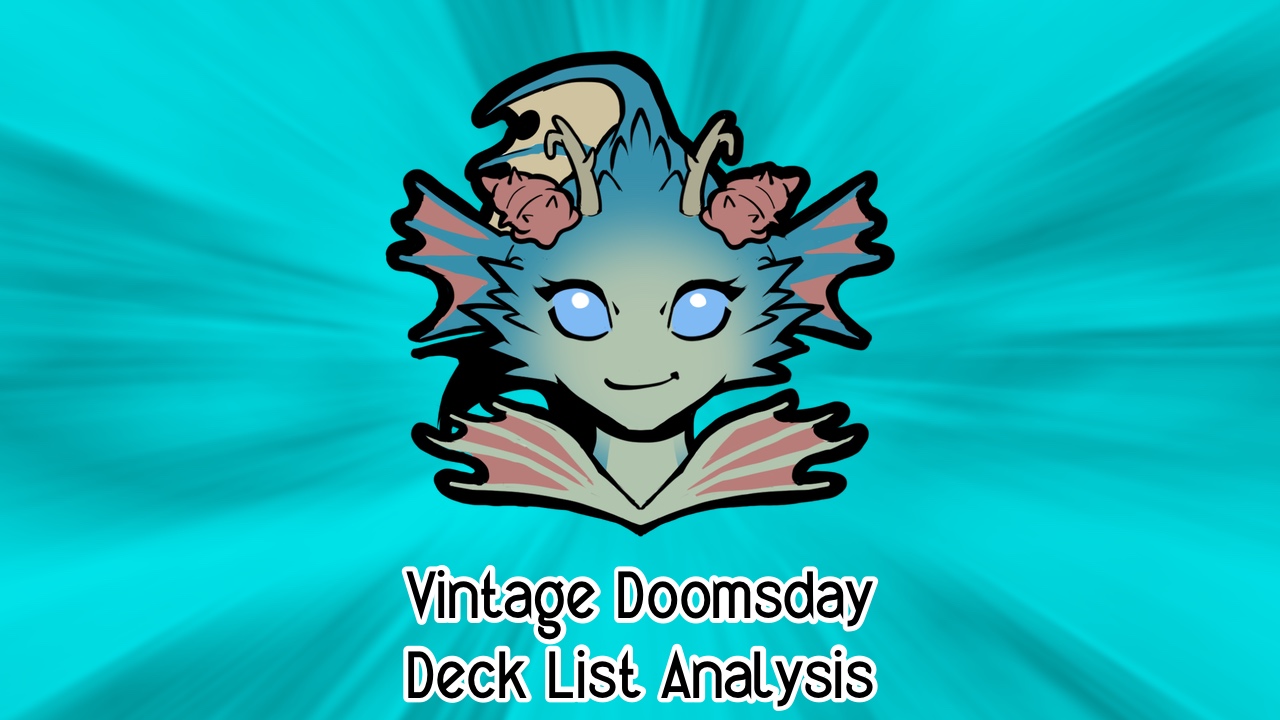 Vintage Doomsday Deck List Analysis for 2023.03.12
Doomsday's dipping! Four lists this week.
Saturday Challenge
Sunday Challenge
Preliminaries
Core and Differences
Core
IamActuallyLvL1 - 31st Place Differences
discoverN - 13th Place Differences
L4rss0n - 29th Place Differences
notmi - 3-1 Differences
Total Differences
Thoughts
Main Core: 54 cards Side Core: 9 cards

The Bauble and non-Bauble split continues. I feel like we will get to a point where one Bauble becomes staple as a cantrip. It does a lot of good, but discoverN could get good results with four copies of Sorrow's Path.

The sides are fairly diverse, mostly due to notmi deciding to try to find the best creature to have in Doomsday's sideboard. Hint: It's most likely Sheoldred, the Apocalypse. Check out that Soul Rend in discoverN's list. A slowtrip from Mirage. It hits all the white Initiative creatures, Archon, Lavinia, and hell, even Monastery Mentor! I have a feeling we won't be seeing it again in the coming weeks. But I've been wrong before.
Lots of double Tabernacles this week as well. With CounterVine the popular Bazaar deck of choice, Leyline of the Void doesn't do enough work. I wouldn't worry about needing two in paper though. Most players seem to stick to their Bazaar deck of choice. I still play against plenty of Dredge in paper even though I cannot remember the last time I saw it on MO.
If you enjoyed this article, consider supporting me on Patreon. Or how about a tip via Paypal? You can even sign up with ManaTraders using my link to give me some bonus credit. Got an Amazon Prime subscription? You can give me a free sub on Twitch!
Best of luck to everyone playing this weekend!
Remember: Always Be Casting Doomsday.
And thanks! I love you.