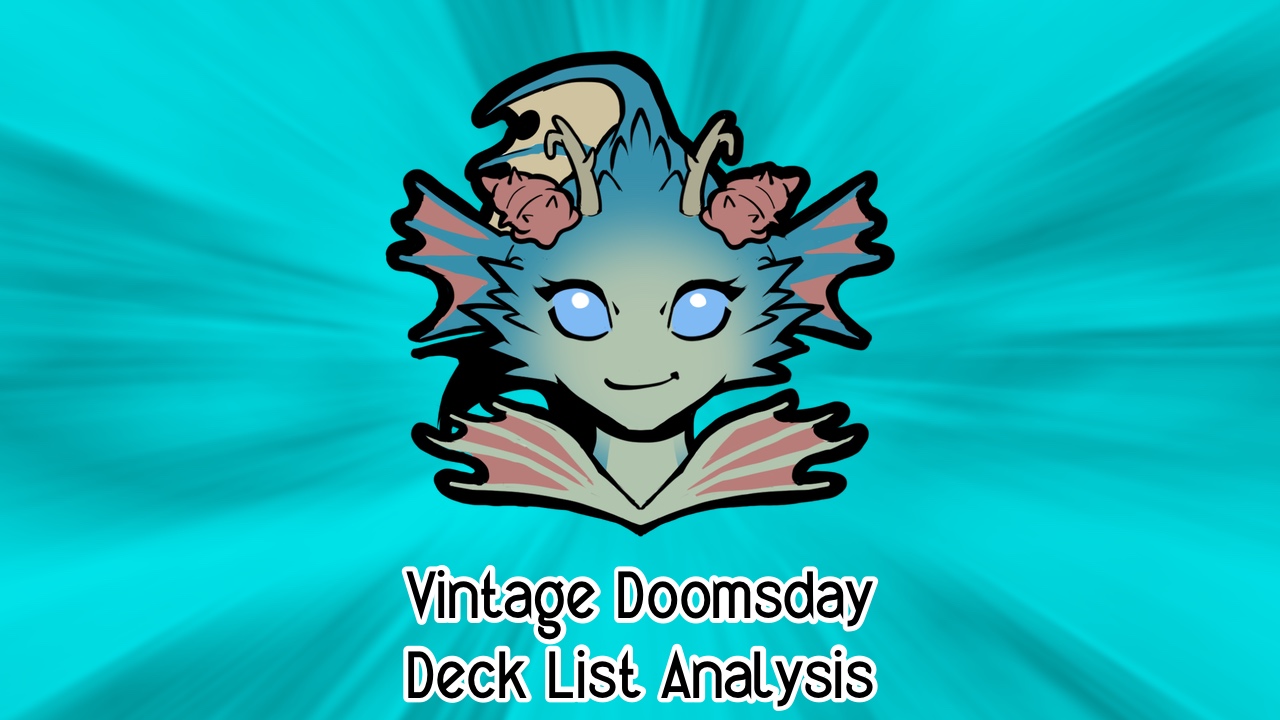 Vintage Doomsday Deck List Analysis for 2023.03.19
Big congrats to gr33nashe for making top 8 (and then top 4!) to qualify with Doomsday in the Showcase Challenge! But it was a rough weekend for Doomsday overall.
Saturday Showcase Challenge
Sunday Challenge
Preliminaries
League
Core and Differences
Core
gr33nashe - 7th Place Differences
notmi - 14th Place Differences
SuperCow12653 - 27th Place Differences
SenpaiBlank - 4th Place Differences
Mogged - 6th Place Differences
revenantkioku - 4-0 Differences
MaxMagicer - 3-1 Differences
Kilde - 5-0 Differences
bobol - 5-0 Differences
Total Differences
Thoughts
Main Core: 53 cards Side Core: 6 cards

A main Cut Down and main Sheoldred, the Apocalypse show up this week. The Sheoldred replaced Necropotence in Mogged's list, and this makes sense if you're expecting lots of Bazaar. We're seeing a few people trying Spell Pierce, but I'm not sure where I'd want it.

Subtlety is phasing out while Removal goes up slightly overall. Sheoldred is the creature of choice du jour, and everything else is fairly stable.
Doomsday has been in a good place as of late, so pick your flex slots freely and have some fun!
---
If you enjoyed this article, consider supporting me on Patreon. Or how about a tip via Paypal? You can even sign up with ManaTraders using my link to give me some bonus credit. Got an Amazon Prime subscription? You can give me a free sub on Twitch!
Best of luck to everyone playing this weekend!
Remember: Always Be Casting Doomsday.
And thanks! I love you.