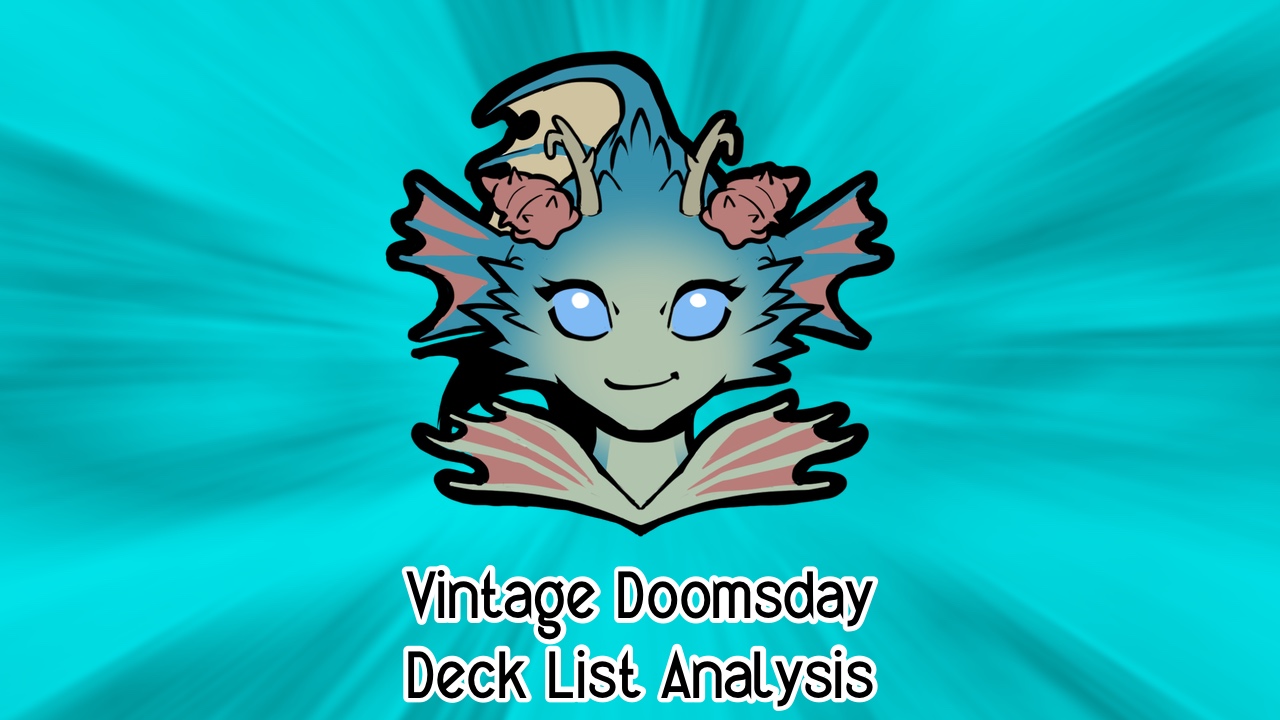 Vintage Doomsday Deck List Analysis for 2023.02.26
A new kind of Initiative deck. No wait. A new kind of Tinker deck. Wait. A new Initiative Tinker Hybrid made its debut this weekend. And while Doomsday did okay, what changes are necessary to keep up?
Saturday Showcase Challenge
Sunday Challenge
Preliminaries
League
Core and Differences
Core
Tsubasa_Cat - 3rd Place Differences
discoverN - 16th Place Differences
Vertyx_ - 21st Place Differences
SenpaiBlank - 27th Place Differences
Tsubasa_Cat - 15th Place Differences
SenpaiBlank - 17th Place Differences
discoverN - 22nd Place Differences
discoverN - 3-1 Differences
TakeYourT1me - 5-0 Differences
Total Differences
Thoughts
Main Core: 55 cards Side Core: 8 cards

There's not much of a difference from last week. Slightly less Discard and Counters and a little increase in Draw. More people are starting to join the Mishra's Bauble party.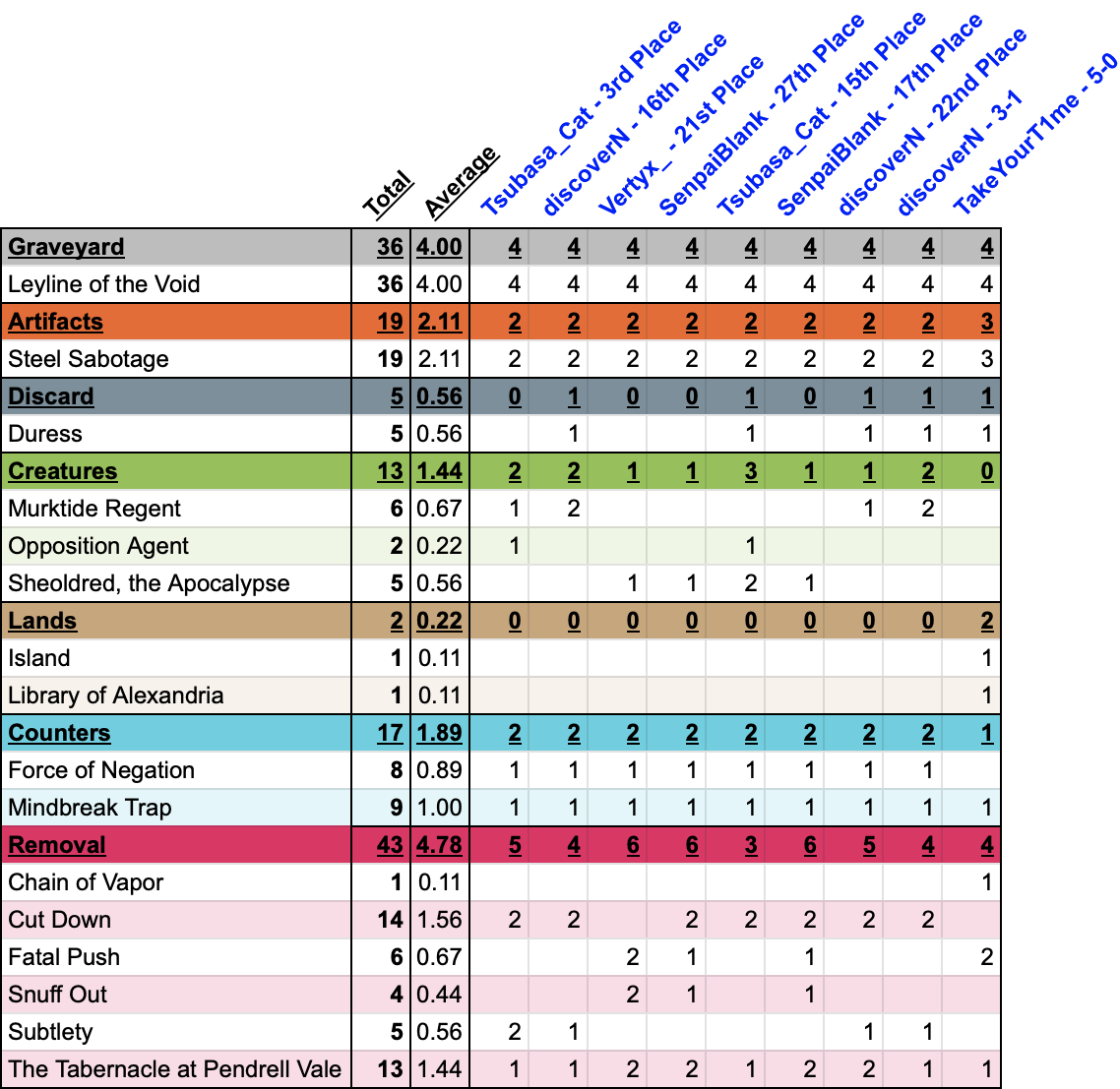 Not much changed in the sideboards this week. Mostly a streamlining of Artifact hate to Steel Sabotage. I gave Energy Flux a try this weekend in my paper event, but my opponent cast a Sphere of Resistance every turn so what can you do? Doomsday needs to keep it simple.
If you enjoyed this article, consider supporting me on Patreon. Or how about a tip via Paypal? You can even sign up with ManaTraders using my link to give me some bonus credit. Got an Amazon Prime subscription? You can give me a free sub on Twitch!
Best of luck to everyone playing this weekend!
Remember: Always Be Casting Doomsday.
And thanks! I love you.