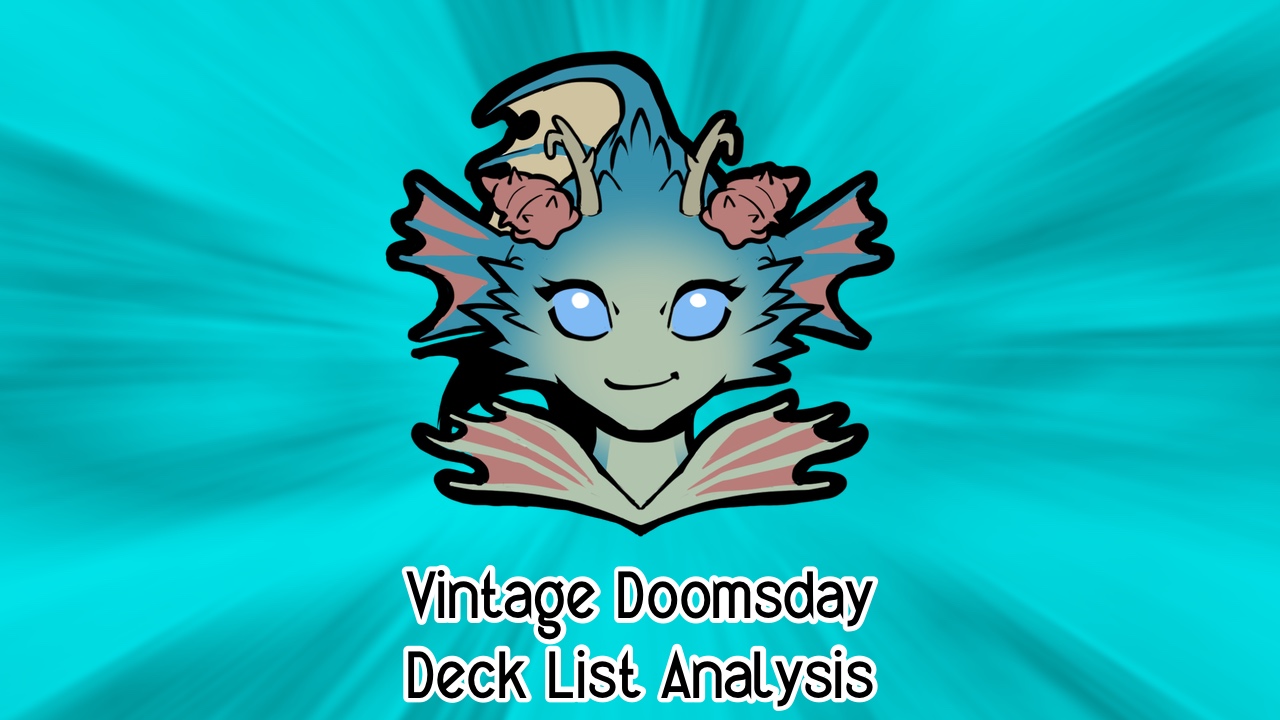 Vintage Doomsday Deck List Analysis for 2023.02.12
Only seven Doomsday lists this week. This is the future Phyrexians want.
Saturday Challenge
Sunday Challenge
League
Core and Differences
Thoughts
Main Core: 53 cards Side Core: 7 cards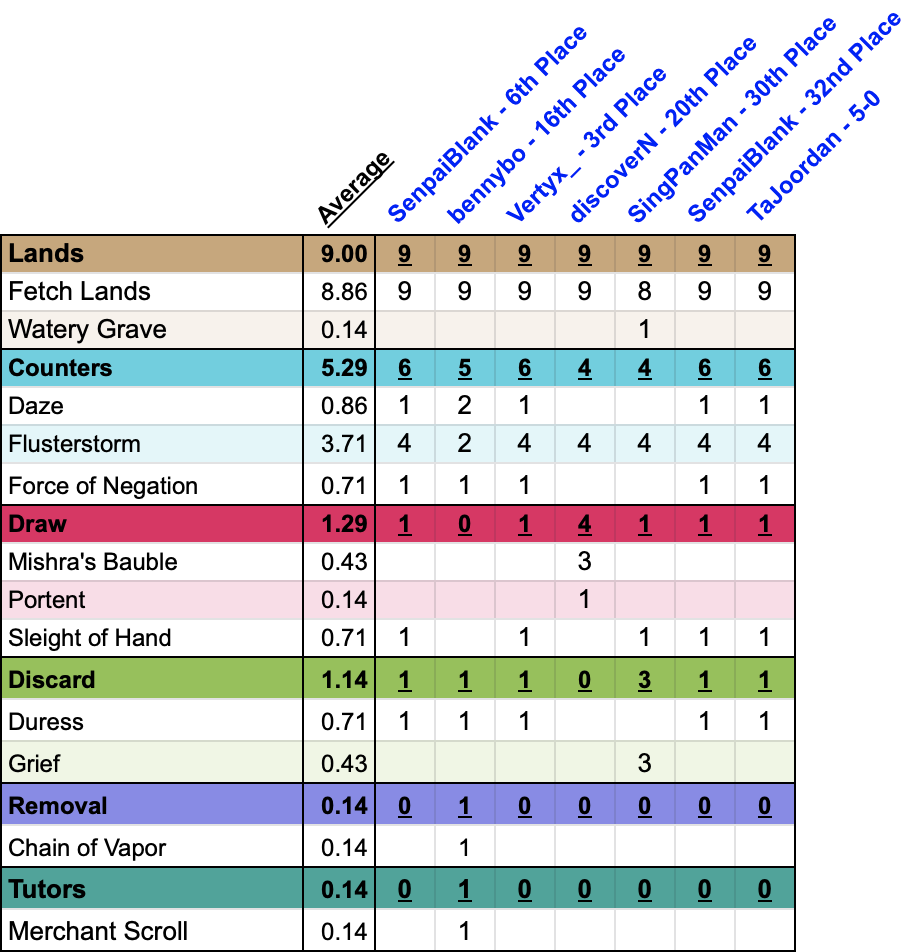 discoverN is cutting Baubles. Other than that we see a fairly stable main compared to last week.

Nothing real new this week other than a slightly higher average of Steel Sabotage. Everyone seems to have found their configuration and are sticking to it. With Phyrexia: All Will Be One out but not really offering anything for Doomsday, it's simply a matter of adjusting to the changing meta.
Doomsday's strong though. Solid play will always trump little sideboard tweaks.
---
If you enjoyed this article, consider supporting me on Patreon. Or how about a tip via Paypal? You can even sign up with ManaTraders using my link to give me some bonus credit. Got an Amazon Prime subscription? You can give me a free sub on Twitch!
Best of luck to everyone playing this weekend!
Remember: Always Be Casting Doomsday.
And thanks! I love you.