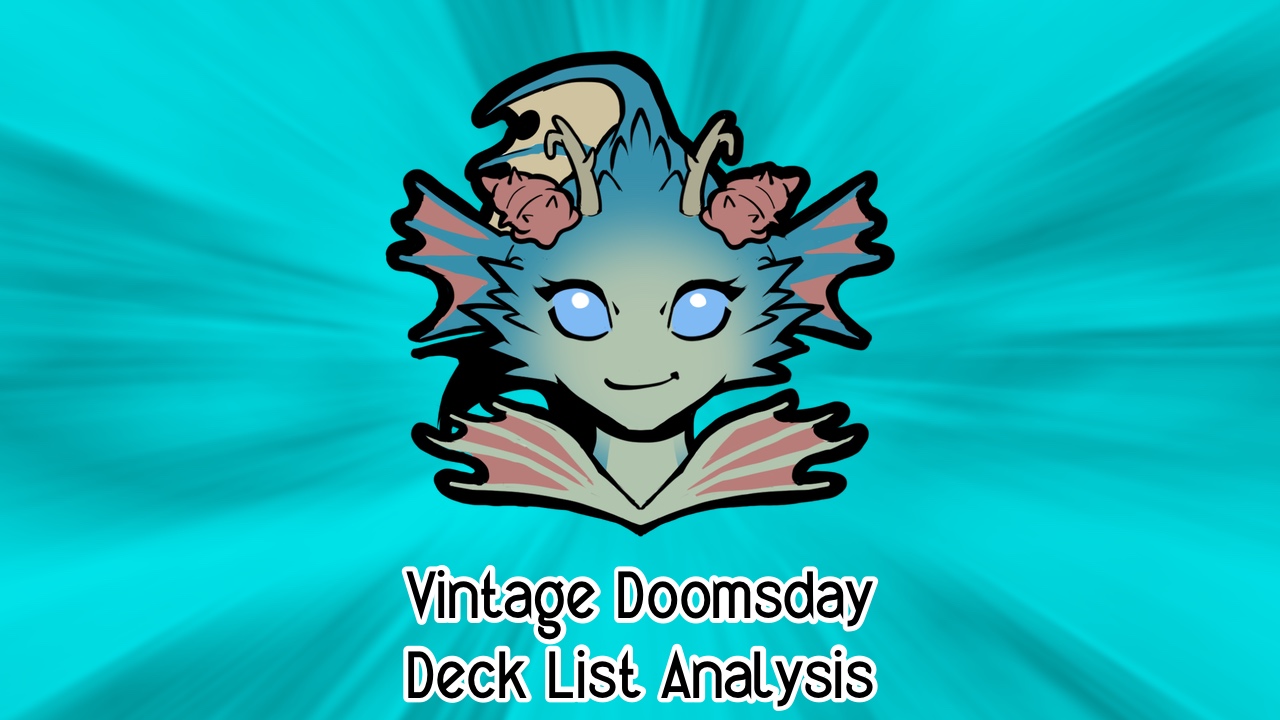 Vintage Doomsday Deck List Analysis for 2023.02.05
Seven mains are the same this week, but the sideboards are quite varied.
Saturday Challenge
Sunday Challenge
Preliminaries
Core and Differences
Core
MaxMagicer - 5th Place Differences
Enrichetta - 10th Place Differences
L4rss0n - 12th Place Differences
SenpaiBlank - 29th Place Differences
Vertyx_ - 7th Place Differences
discoverN - 11th Place Differences
SingPanMan - 17th Place Differences
SenpaiBlank - 24th Place Differences
revenantkioku - 27th Place Differences
TheBrogan - 4-0 Differences
JUJUBEAN__20- 4-0 Differences
LuisMJ - 3-1 Differences
Total Differences
Thoughts
Main Core: 54 cards Side Core: 1 card
Take MaxMagicer's list if you want to play Doomsday. If you want to do some tweaking, look below.

discoverN and I are the only ones still playing a set of Mishra's Bauble. SingPanMan gave three copies of Grief a shot like he did last summer. Other than that, very, very stable lists at the moment.

Well, the mains. The sides are quite in flux. The popularity of Sheoldred, the Apocalypse is due to the strength of Control Bazaar, aka SqueeVine, at the moment. Murktide is at a real low, and Opposition Agent is climbing back due to the increase in Doomsday mirrors. Be careful when you fecth, friends.
---
If you enjoyed this article, consider supporting me on Patreon. Or how about a tip via Paypal? You can even sign up with ManaTraders using my link to give me some bonus credit. Got an Amazon Prime subscription? You can give me a free sub on Twitch!
Best of luck to everyone playing this weekend!
Remember: Always Be Casting Doomsday.
And thanks! I love you.