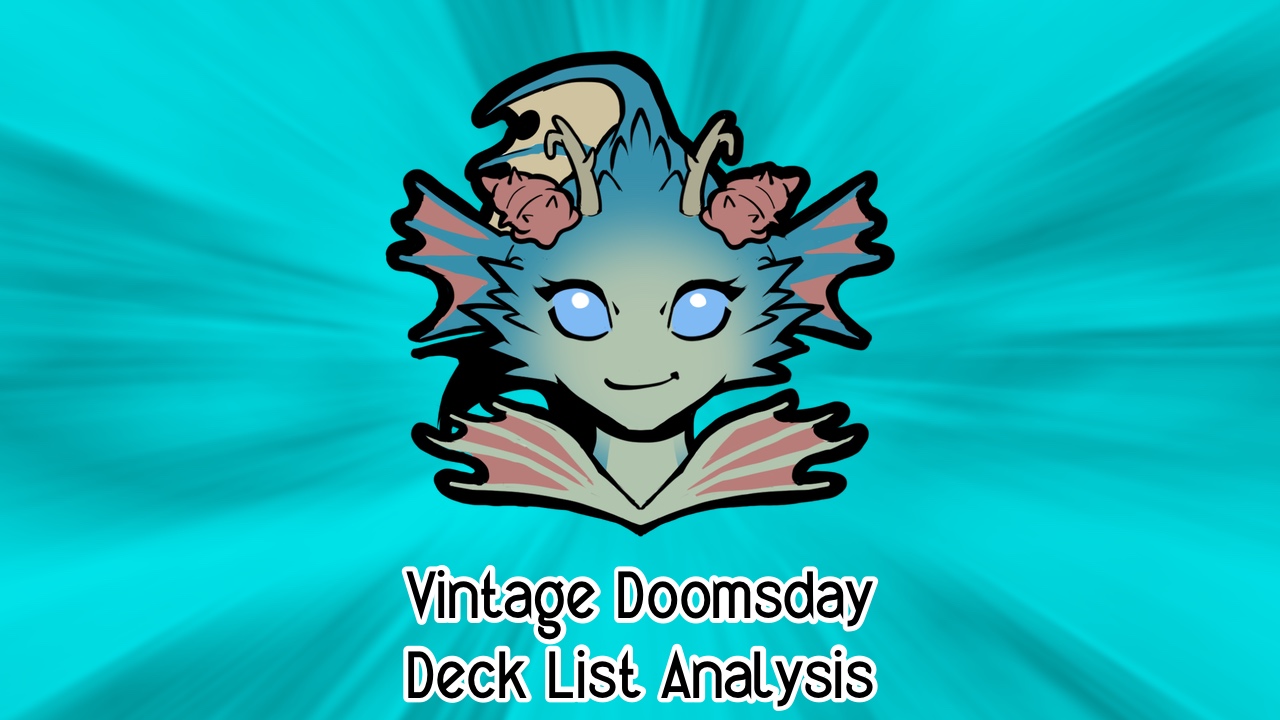 Vintage Doomsday Deck List Analysis for 2023.01.22
Fifteen lists this week and three in the Top 8s. Be ready for Archive Traps next week, fellow players.
Saturday Challenge
Sunday Challenge
Preliminaries
Core and Differences
Core
sixmp - 5th Place Differences
MaxMagicer - 16th Place Differences
Vertyx_ - 21st Place Differences
ejk - 30th Place Differences
musasabi - 2nd Place Differences
Vertyx_ - 5th Place Differences
shir kahn - 10th Place Differences
SenpaiBlank - 17th Place Differences
revenantkioku - 19th Place Differences
discoverN - 20th Place Differences
Enrichetta - 25th Place Differences
sixmp - 28th Place Differences
ejk - 31st Place Differences
shir kahn - 3-1 Differences
Vertyx_ - 3-1 Differences
Total Differences
Thoughts
Main Core: 54 cards Side Core: 0 cards

Mishra's Bauble adoption is climbing, but slowly. sixmp's use of Imperial Seal is interesting, and their results are quite nice. But I doubt that one card is doing a lot of heavy lifting.

shir kahn is ahead of the game with Archive Trap in the side. Snuff Out is slowly taking over Cut Down and Fatal Push, but don't leave home without a mix. People are still mostly all in on Leyline of the Void, but my doubts remain. Maybe if we start playing Grief in the main I'll warm up to Leyline again.
Subtlety, an idea I took from discoverN, has been doing great for me. I recommend giving it a spin in a league, because it has the versatility Doomsday needs as the meta changes and sets release fewer cards we would ever consider in the main deck.
---
If you enjoyed this article, consider supporting me on Patreon. Or how about a tip via Paypal? You can even sign up with ManaTraders using my link to give me some bonus credit. Got an Amazon Prime subscription? You can give me a free sub on Twitch!
Best of luck to everyone playing this weekend!
Remember: Always Be Casting Doomsday.
And thanks! I love you.