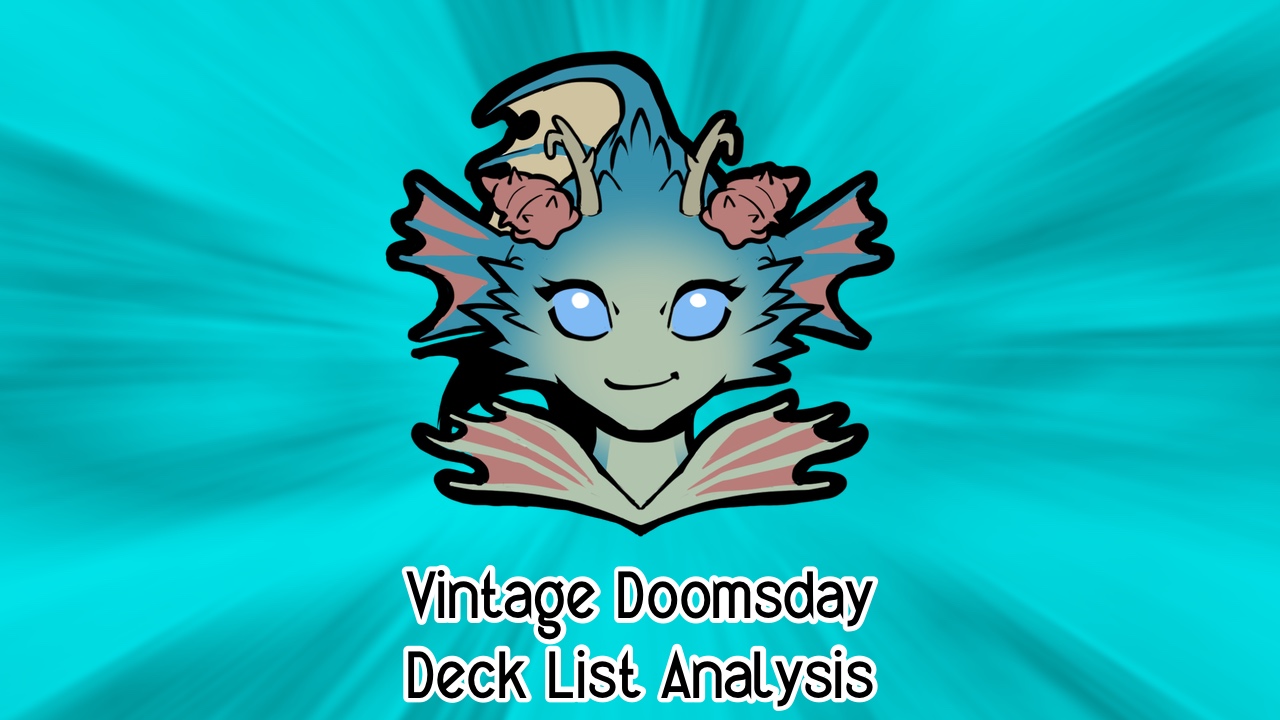 Vintage Doomsday Deck List Analysis for 2023.01.15
Ah, we got some good stuff going on this week. Congrats to Enrichetta for taking down the Showcase Challenge!
Saturday Challenge
Sunday Challenge
League
Core and Differences
Core
Enrichetta - 1st Place Differences
discoverN - 13th Place Differences
sixmp - 6th Place Differences
discoverN - 11th Place Differences
_INF_ - 17th Place Differences
taniguchi - 5-0 Differences
Total Differences
Thoughts
Main Core: 53 cards Side Core: 1 cards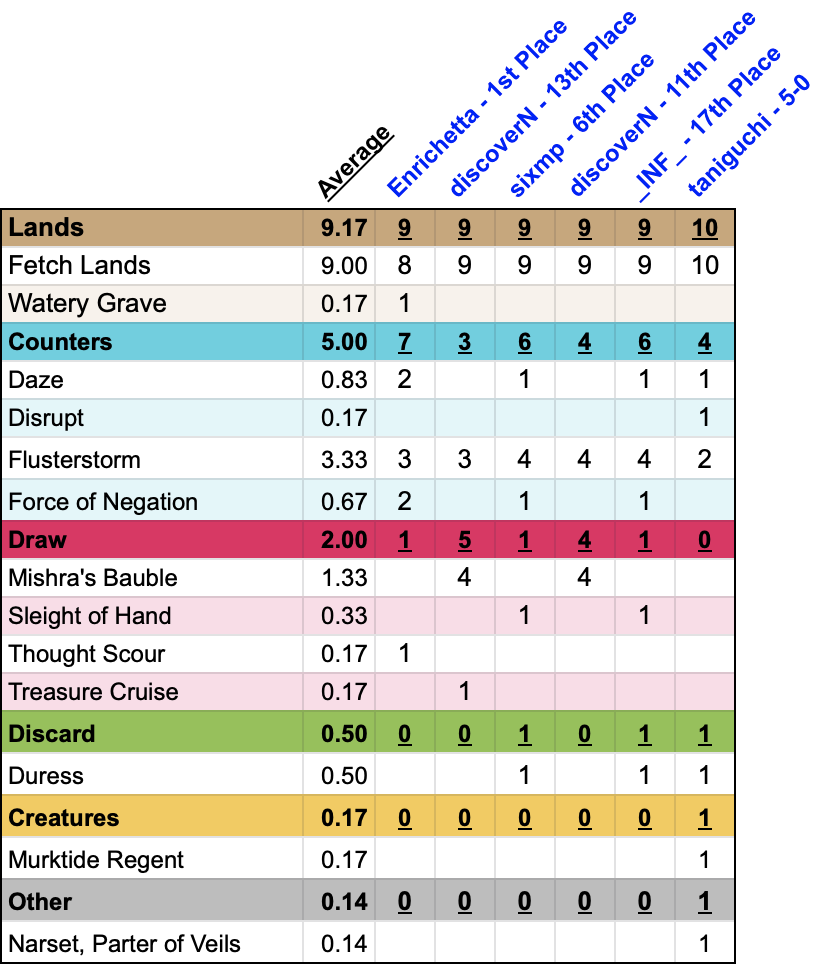 Taniguchi has an interesting list this week. Who doen't like Disrupt? I'm not sure when Narset, Parter of Veils is great for Doomsday. Granted we do have plenty of things to look for. But sorcery speed 3 mana is a lot. And we'd like to be casting Doomsday most of the time. There's a reason we play Necropotence.

Enrichetta dropped Leyline of the Void, which seems right in this meta. discoverN is on zero pieces of specific artifact hate, which Force of Negation along with Force of Will does most of the necessary work. So leaning into cards like Subtlety and Snuff Out that answer the big format problems for zero mana. As more decks change to beat Initiative, we have to make sure not to build ourselves into a corner that is incapable of dealing with those decks.
---
If you enjoyed this article, consider supporting me on Patreon. Or how about a tip via Paypal? You can even sign up with ManaTraders using my link to give me some bonus credit. Got an Amazon Prime subscription? You can give me a free sub on Twitch!
Best of luck to everyone playing this weekend!
Remember: Always Be Casting Doomsday.
And thanks! I love you.