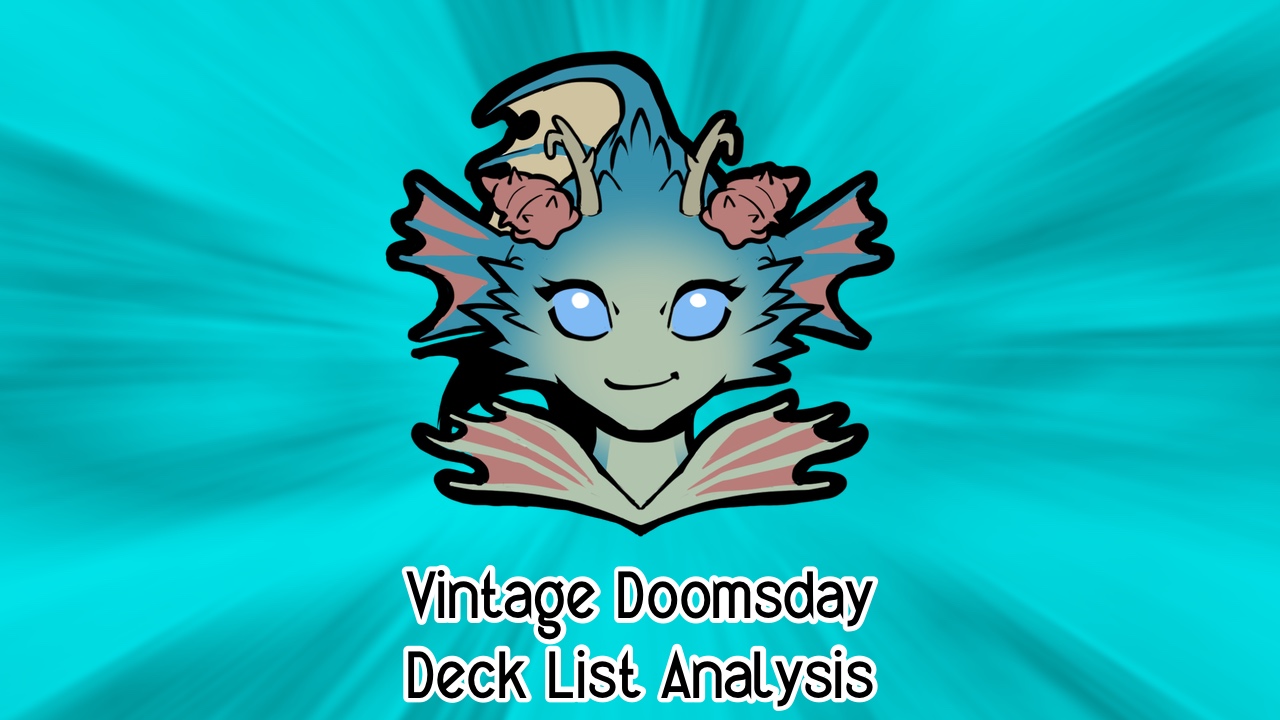 Vintage Doomsday Deck List Analysis for 2023.01.29
Another good showing for Doomsday this week. Archive Trap numbers have yet to seriously increase. Will they, or are people looking for a different angle?
Saturday Challenge
Sunday Challenge
Super Qualifier
League
Core and Differences
Core
sixmp - 4th Place Differences
ejk - 24th Place Differences
kasa - 25th Place Differences
discoverN - 1st Place Differences
SenpaiBlank - 5th Place Differences
Vertyx_ - 9th Place Differences
revenantkioku - 20th Place Differences
shir kahn - 26th Place Differences
SingPanMan - 30th Place Differences
DemonicTutors - 31st Place Differences
MaxMagicer - 1st Place Differences
musasabi - 16th Place Differences
7991ociR - 5-0 Differences
Total Differences
Thoughts
Main Core: 54 cards Side Core: 0 cards

The core has been very consistant. The Counters rows are quite interesting, as there seem to be some consistency here. Draw is still all over the place, and Discard seems to be based on how many Counters you want to be playing. sixmp has a bit of spice with Imperial Seal, which honestly is a bit more attractive with Mishra's Bauble.

But we can't agree on a sideboard card, can we? Well, mostly everyone is still on Leyline of the Void. I blame no one, but I still want those extra two sideboard slots. Any of my post-board losses to Bazaar decks lately have not been because of lack of Leyline. Surgical Extraction has also helped out in other matches.
Removal is still fairly all over the place. I've been finding The Tabernacle at Pendrell Vale to be less and less useful, but I'm sure there's some luck to that as well.
And Creatures! Three players eschewed them this week to various degrees of success. Looking at Top 8s only doesn't change much. As always, it comes down to personal choice.
---
If you enjoyed this article, consider supporting me on Patreon. Or how about a tip via Paypal? You can even sign up with ManaTraders using my link to give me some bonus credit. Got an Amazon Prime subscription? You can give me a free sub on Twitch!
Best of luck to everyone playing this weekend!
Remember: Always Be Casting Doomsday.
And thanks! I love you.