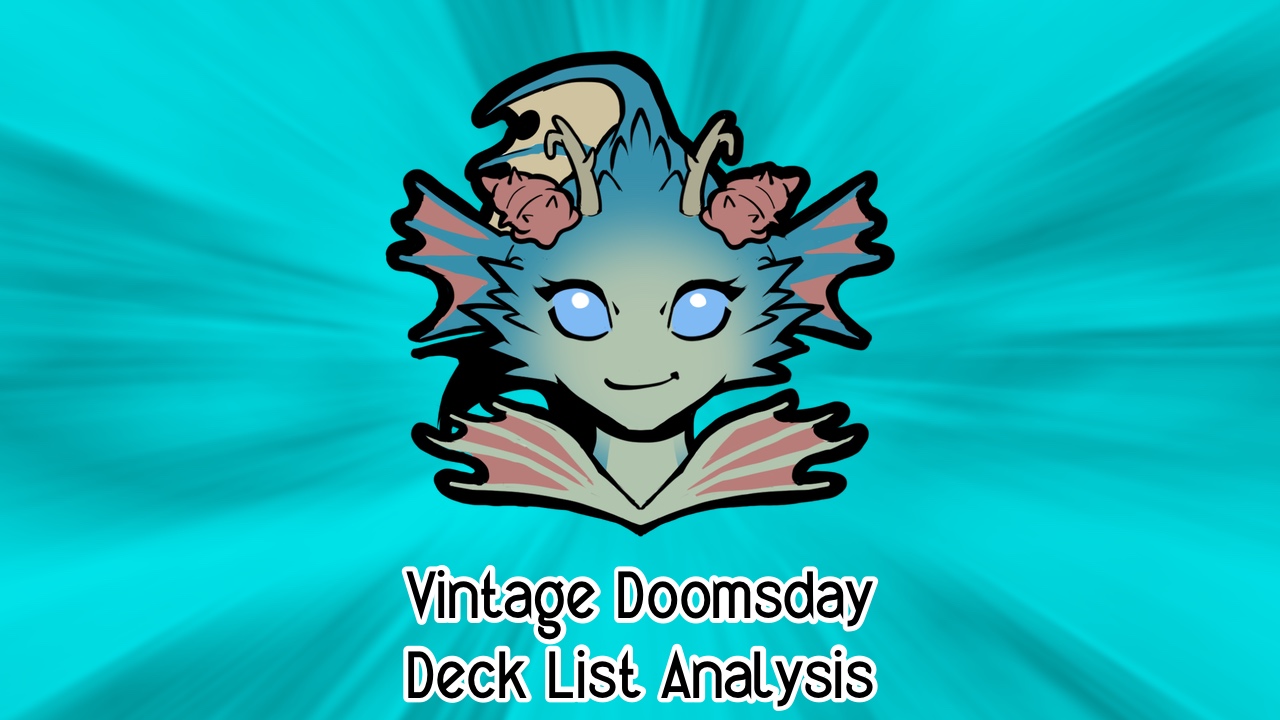 Vintage Doomsday Deck List Analysis for 2023.01.08
As White Initiative continues to climb in numbers, Doomsday takes a little bit of a dip.
Sunday Challenge
Preliminaries
League
Emperor of Vintage Tournament 7th Season
Core and Differences
Core
Vertyx_ (23rd Place) Differences
discoverN (31st Place) Differences
Vertyx_ (3-1) Differences
desolutionist (5-0) Differences
Kanbara Hokuto (6th Place) Differences
Itoh Hiroki (7th Place) Differences
Total Differences
Thoughts
Main Core: 41 cards Side Core: 4 cards

The main lists are similar to last weeks. Except for Kanbara, who loves Discard and Imperial Seal. No one else has really tried discoverN's Mishra's Bauble plan to success yet. I did have some success in MO but not so much at the Emperor of Vintage tournament.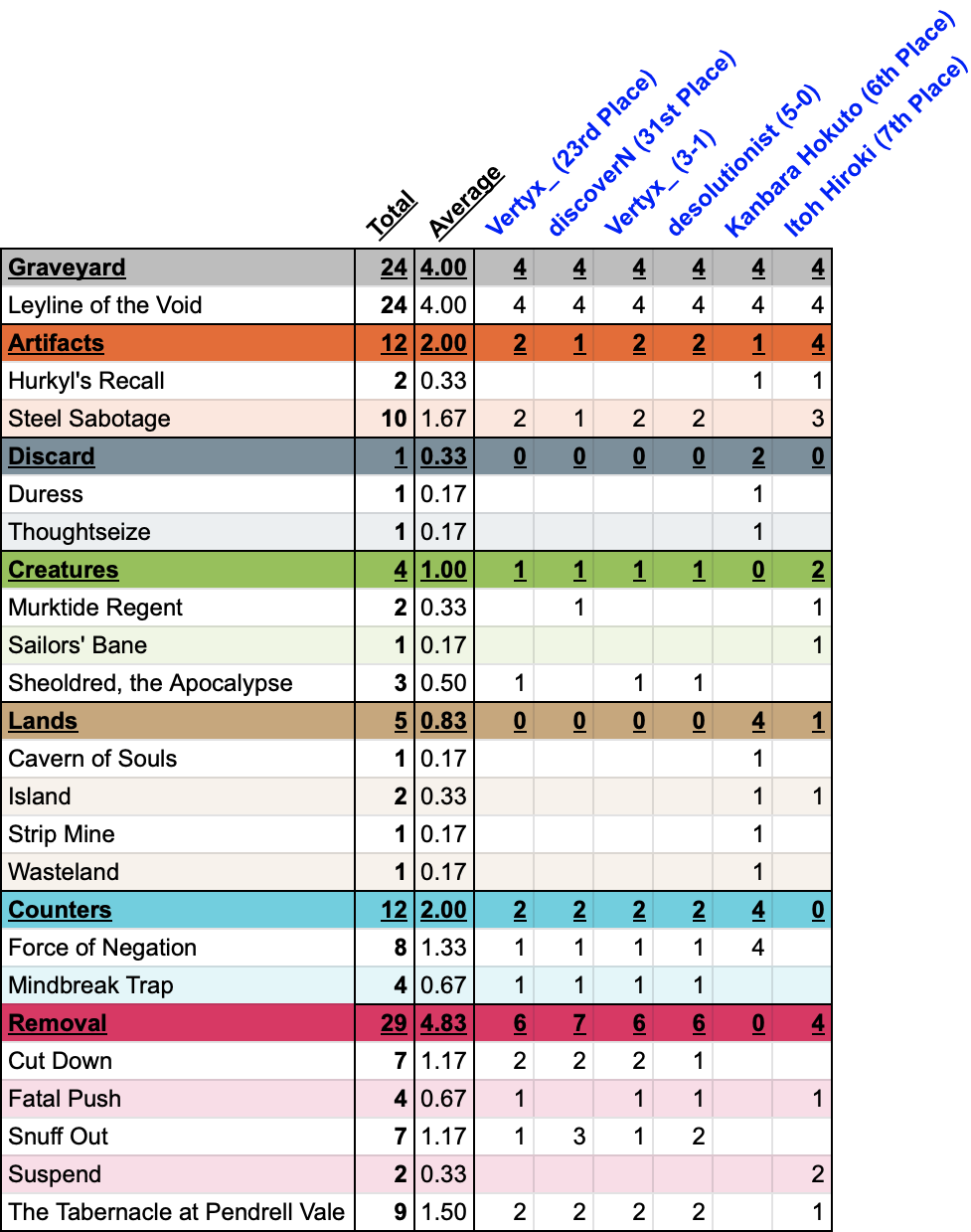 discoverN is up to three copies of Snuff Out now. Most players seem to be going for as many pieces of removal as both Shops and Bazaar hate. I'm still not convinced the best plan for Initiative has been found yet.
I do have a question that I think I need to dwell on this week. Does Leyline of the Void still deserve a spot in the sideboard right now? That's a lot of slots for a card that is only quite solid against Dredge, the least popular of the Bazaar variants at the moment.
---
If you enjoyed this article, consider supporting me on Patreon. Or how about a tip via Paypal? You can even sign up with ManaTraders using my link to give me some bonus credit. Got an Amazon Prime subscription? You can give me a free sub on Twitch!
Best of luck to everyone playing this weekend!
Remember: Always Be Casting Doomsday.
And thanks! I love you.