Vintage Doomsday Deck List Analysis for Eternal Weekend North America 2022
There are a whole bunch of lists ranging from no power to full power. Because of this, I'm not sure that going over all the differences in depth has too much value. Still, it's interesting to at least look at.
Core and Differences
Core
Brian Pallas 6-2 Differences
Benjamin Lukas 6-2 Differences
Alejandro Younger 5-3 Differences
thomas traverse 5-3 Differences
Mike Brotzman 4-3 Differences
Tom Wu 3-5 Differences
Casey Steiner 2-6 Differences
Ken Loiterman 1-3 Differences
Matthew Mercer 1-5 Differences
Don Perrien 1-4 Differences
Jake Cohen Differences
William Paul Differences
Taylor Hill Differences
Total Differences
Thoughts
Main Core: 44 cards Side Core: 0 cards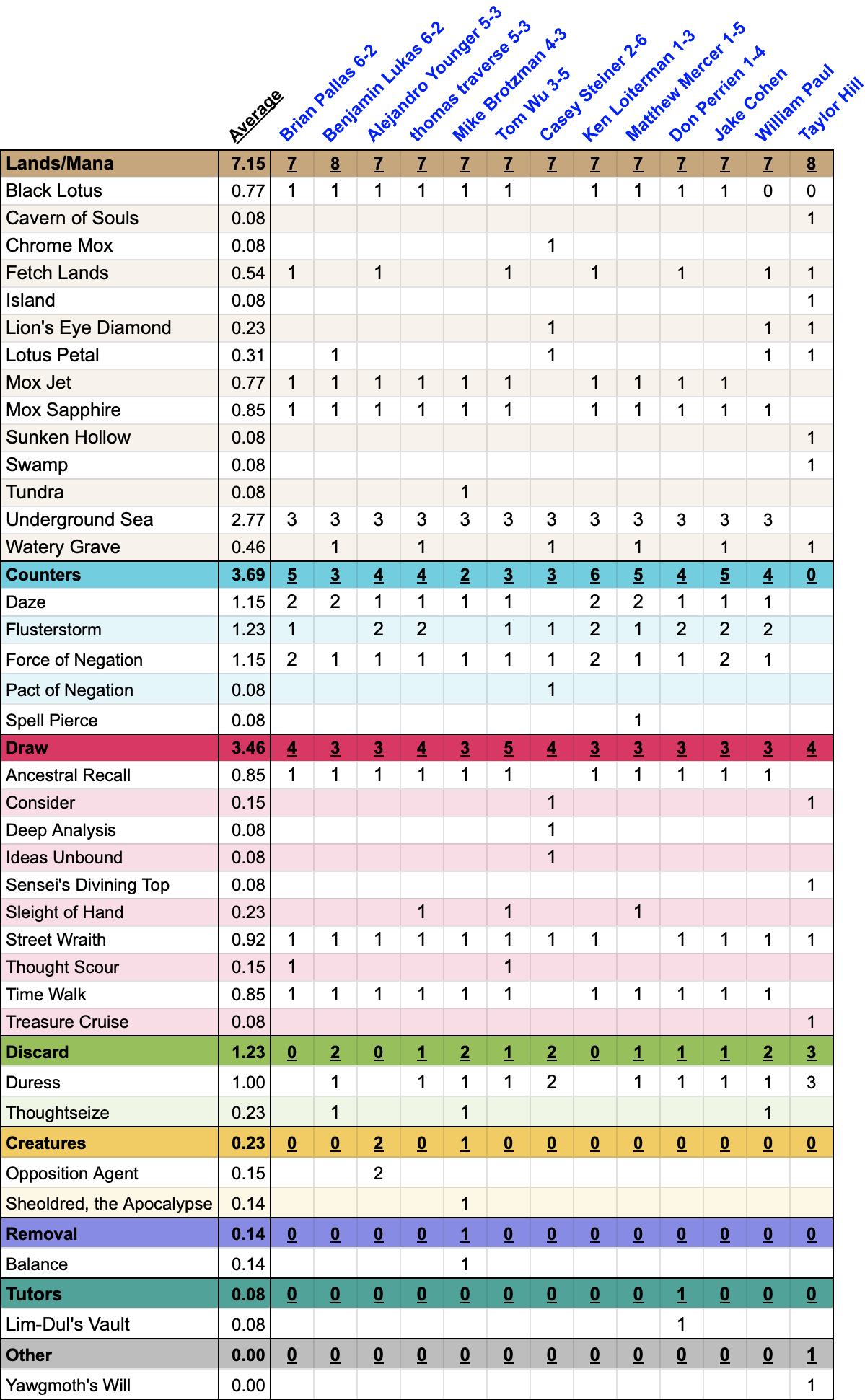 ---
If you enjoyed this article, consider supporting me on Patreon. Or how about a tip via Paypal? You can even sign up with ManaTraders using my link to give me some bonus credit. Got an Amazon Prime subscription? You can give me a free sub on Twitch!
Best of luck to everyone playing this weekend!
Remember: Always Be Casting Doomsday.
And thanks! I love you.