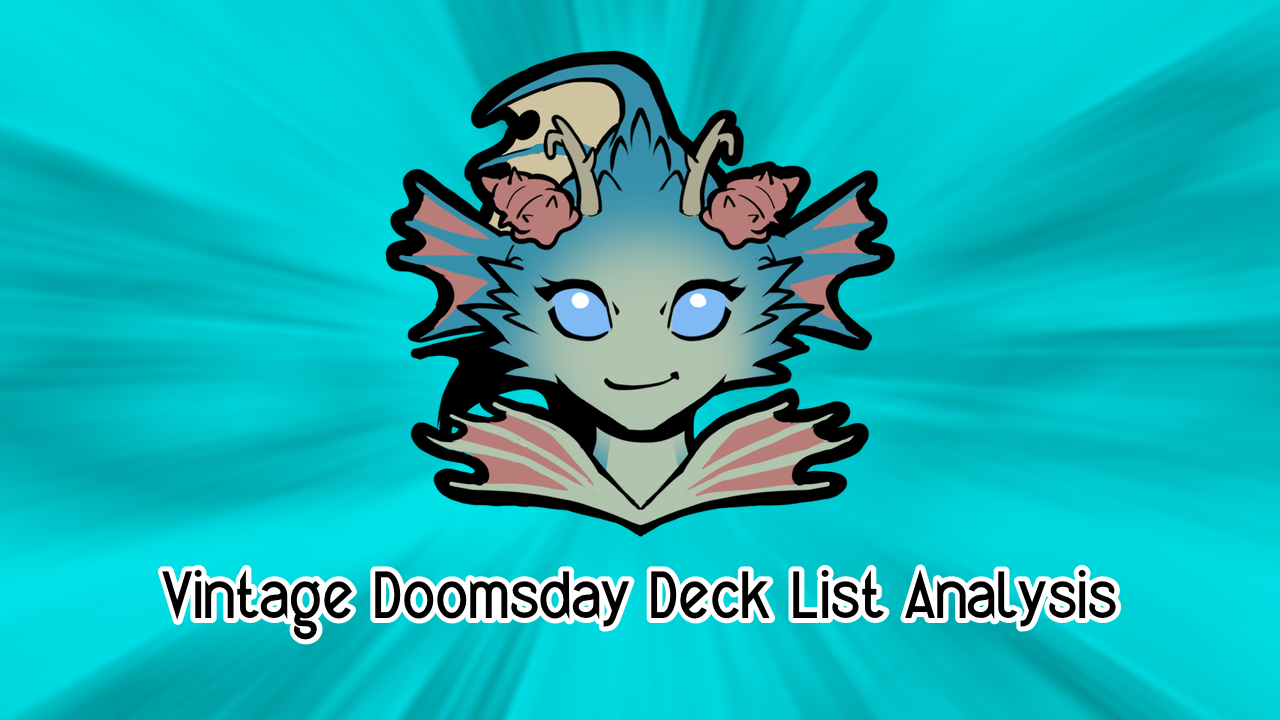 Vintage Doomsday Deck List Analysis for 2022.12.18
Sunday Challenge
Core and Differences
Core
discoverN (8th Place) Differences
_Gerwaz (19th Place) Differences
Vertyx_ (28th Place) Differences
Total Differences
Thoughts
Main Core: 57 cards Side Core: 9 cards
discoverN is all in on Mishra's Bauble, it seems.
There's quite a variety of the usuals here, but it's interesting to see that discoverN managed to top 8 in a meta with lots of White Initiative and Grixis Breach.
---
If you enjoyed this article, consider supporting me on Patreon. Or how about a tip via Paypal? You can even sign up with ManaTraders using my link to give me some bonus credit. Got an Amazon Prime subscription? You can give me a free sub on Twitch!
Best of luck to everyone playing this weekend!
Remember: Always Be Casting Doomsday.
And thanks! I love you.