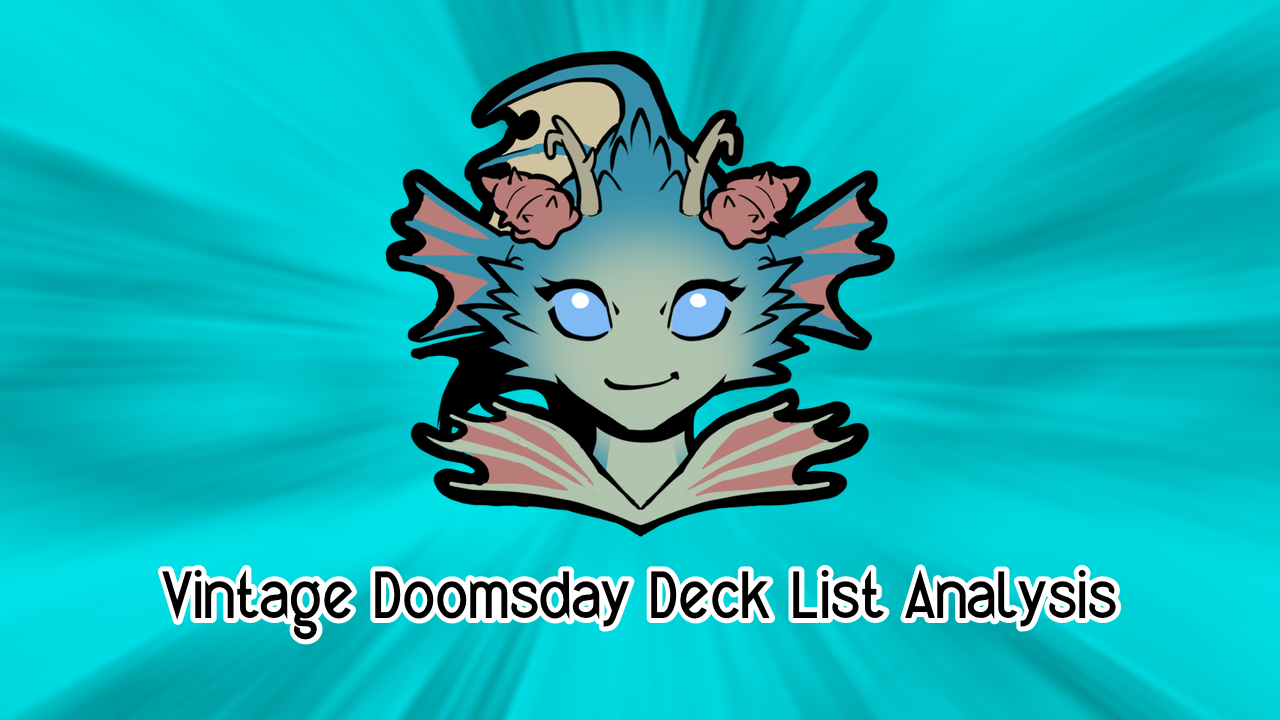 Vintage Doomsday Deck List Analysis for 2022.12.11
I don't look at the lists before I run the script much. So when I started going over the numbers, my eyes neawrly bugged out of my head.
Saturday Challenge
League
Core and Differences
Core
Diem4x (4th Place) Differences
discoverN (12th Place) Differences
hockeybro26 (29th Place) Differences
SingPanMan - 5-0 Differences
Zwischenzug - 5-0 Differences
Total Differences
Thoughts
Main Core: 39 cards Side Core: 4 cards
I don't think I've had a core this different without a list being "not-exactly Doomsday". The list by Zwischenzug is Doomsday, but not a list I have seen over thee past two years.

Ignoring Zwischenzug's list for a second, the only thing that really sticks out is discoverN on Mishra's Bauble again.

The sides are also fairly stable, although I see SingPanMan is trying the Emrakul/Shelldock package again. Suspend is still in his sideboard, and with the testing I've done, it seems to be a real solid choice at the moment.
Okay, let's look at Zwischenzug's list and dig into it a bit further.
Zwischenzug - 5-0 Differences
This article is a bit delayed because I wanted to run a league with this deck. I finished it a few minutes ago. 2-3. I'm sure I did some of my usual "not mulliganing enough", but it sure felt weird. I often could not build a Gush pile when I needed to. I also never saw Imperial Seal. I did cast Temporal Mastery a lot, and it felt pretty good. Nothing spicy like doing it off of a topdeck tutor, but it still impressed. Lots of discard was kind of helpful, but still felt a bit low blue for Forces. I didn't hate all of it, but I'm not sure if it's where the deck wants to be right now. I do wonder if tweaking this for a Lurrus build would work. If someone knows Zwischenzug, I'd love to talk to them. well with this in a challenge I'll dig into it more, but as of now I don't know if this is the direction Doomsday needs to go.
---
If you enjoyed this article, consider supporting me on Patreon. Or how about a tip via Paypal? You can even sign up with ManaTraders using my link to give me some bonus credit. Got an Amazon Prime subscription? You can give me a free sub on Twitch!
Best of luck to everyone playing this weekend!
Remember: Always Be Casting Doomsday.
And thanks! I love you.