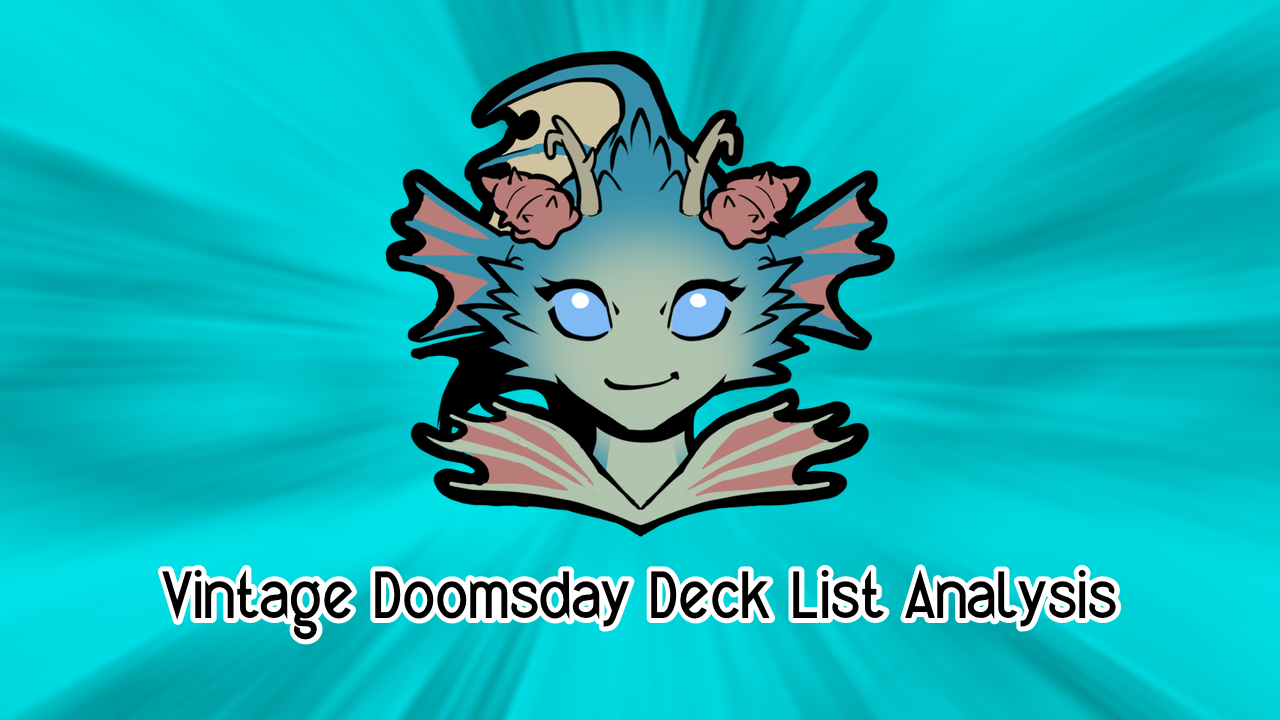 Vintage Doomsday Deck List Analysis for 2022.11.13
Big tournaments, and lots of lists!
Saturday Challenge
Sunday Challenge
Qualifier
Preliminaries
Let's 5 Vintage DX - 2022/11/13
Core and Differences
Core
Clone9 (3rd Place) Differences
discoverN (5th Place) Differences
Enrichetta (21st Place) Differences
karatedom (5th Place) Differences
Wyjx (3-1) Differences
karatedom (5th Place) Differences
Nakamura Takuma (4-1) Differences
Suzuki Yuto (4-1) Differences
Total Differences
Thoughts
Main Core: 56 cards Side Core: 5 cards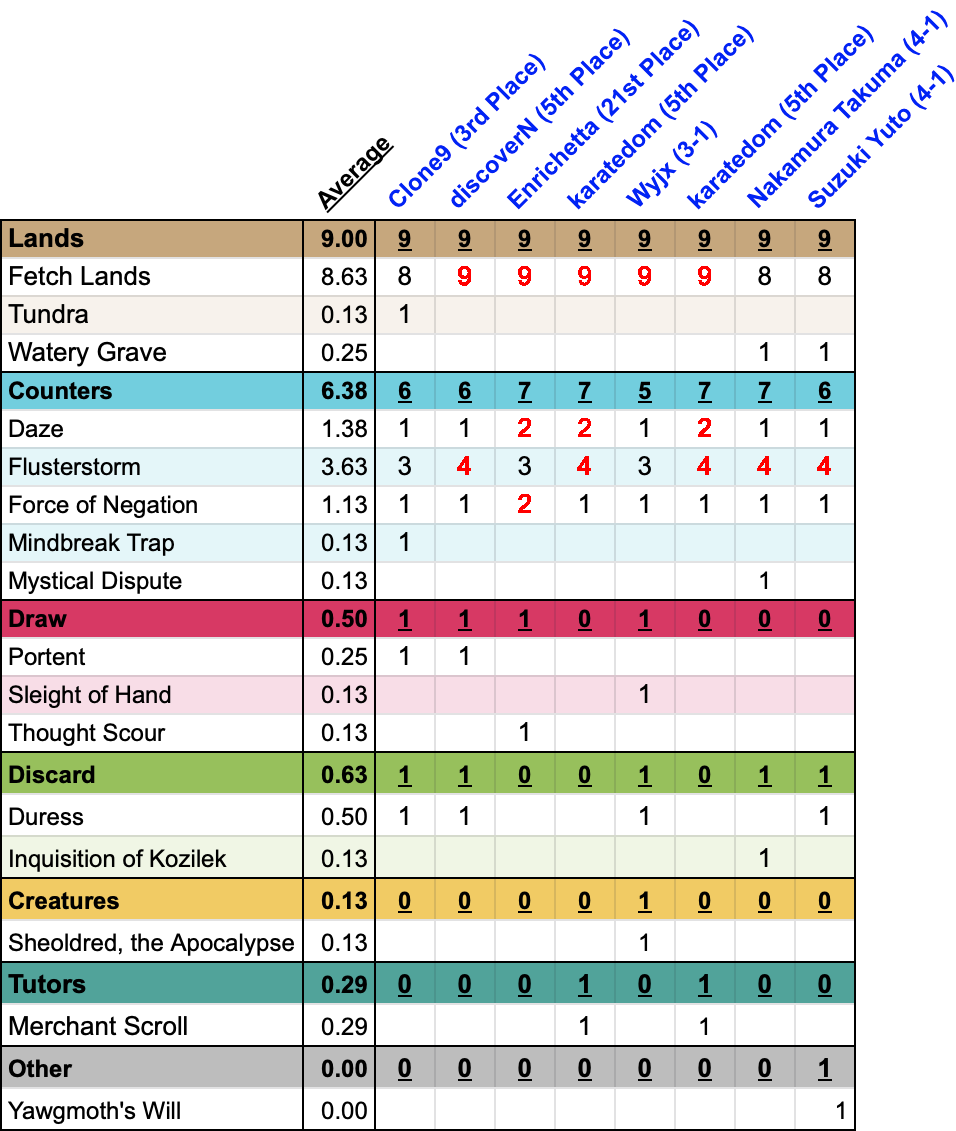 Despite the number of lists, there is quite a tight core this week. Seeing these few attempts of playing Yawgmoth's Will makes me want to give it a spin to see how it plays out. My experience with Merchant Scroll was that it could be fine, but sometimes didn't get what I needed. Yawgmoth's Will, though, could do quite a bit in the matchups where you need to try again.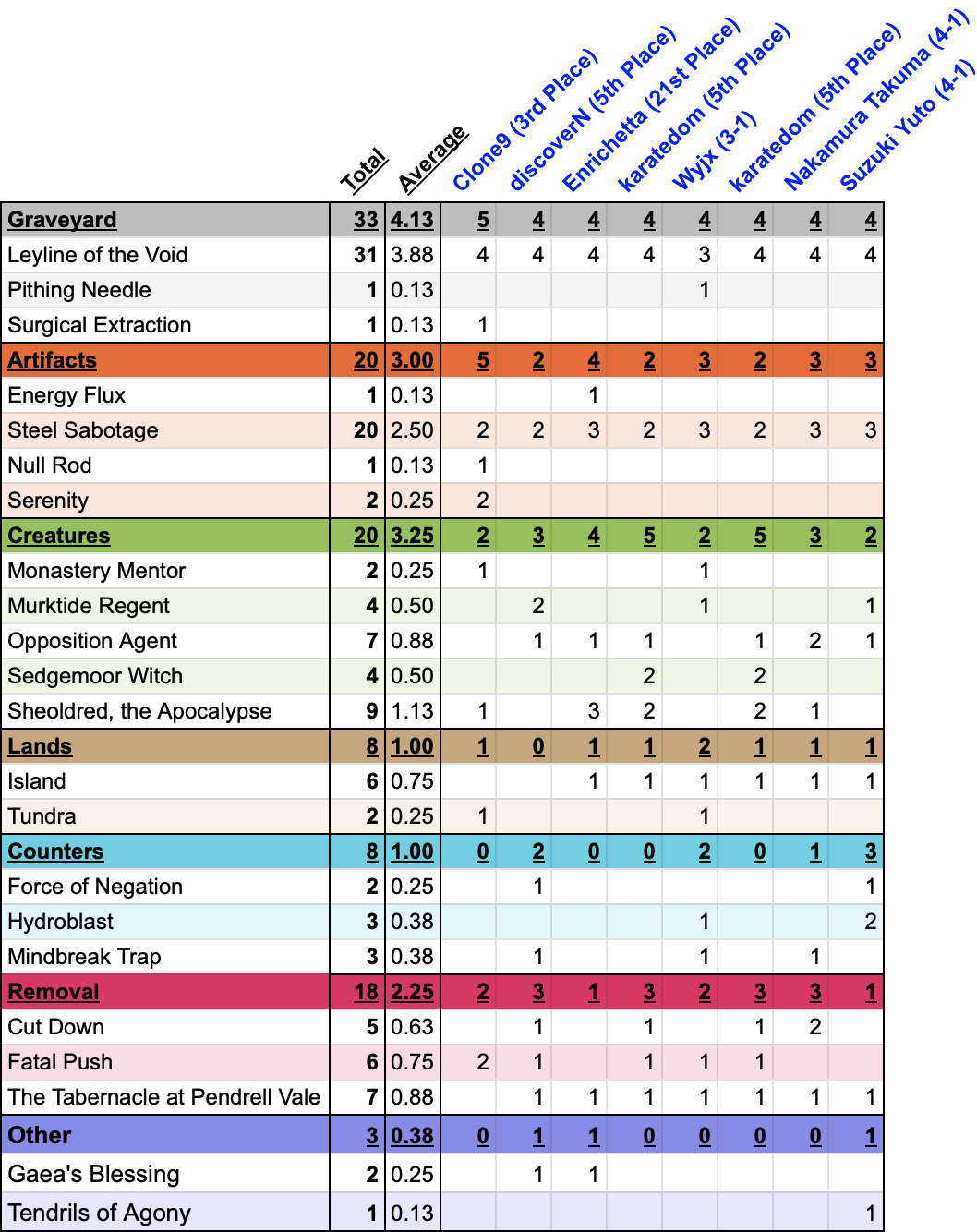 I really wish I could talk to someone who played Gaea's Blessing and had success, because I want to know if it was in spite of it or not. It feels like Leyline of the Void. Yes, we play it for when we absolutely need it, but Doomsday can often win without having to worry about ever getting it out. Yet, discoverN has kept it in for so many weeks that I have to assume there is something to it.
If you enjoyed this article, consider supporting me on Patreon. Or how about a tip via Paypal? You can even sign up with ManaTraders using my link to give me some bonus credit. Got an Amazon Prime subscription? You can give me a free sub on Twitch!
Best of luck to everyone playing this weekend!
Remember: Always Be Casting Doomsday.
And thanks! I love you.