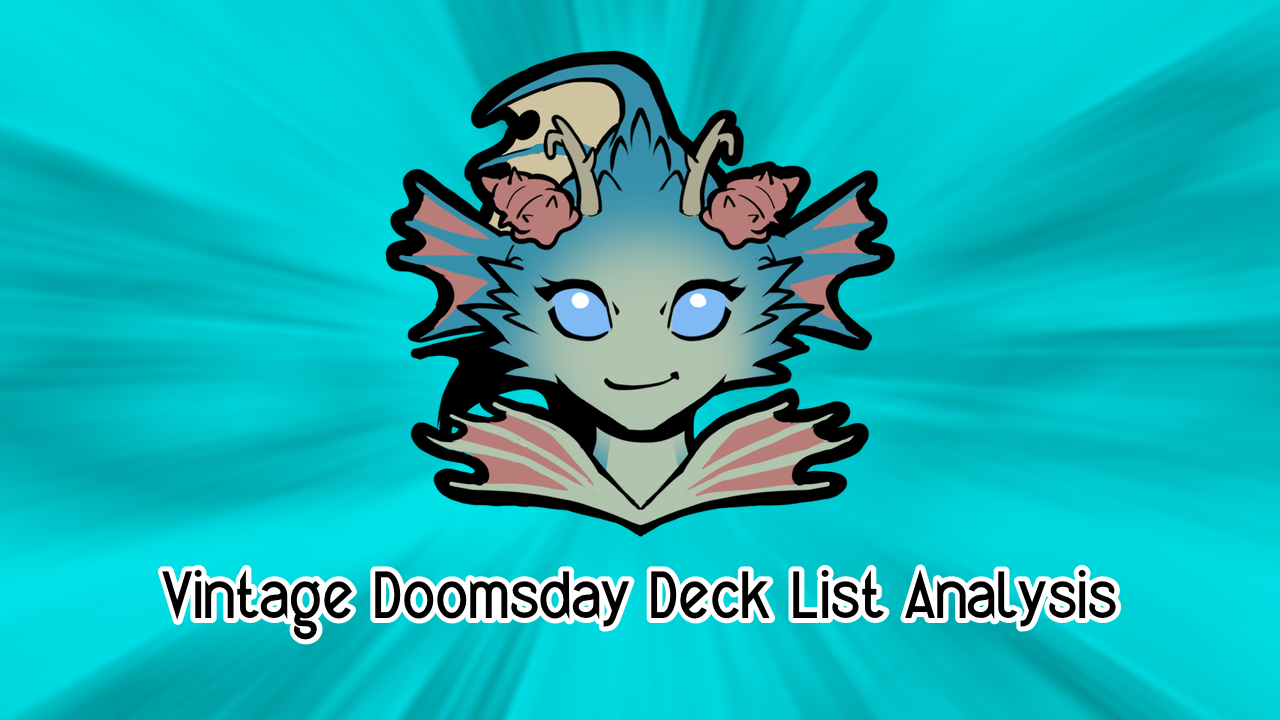 Vintage Doomsday Deck List Analysis for 2022.11.20
There is quite a bit of interesting testing going on this week. What will stick, though?
Saturday Challenge
Sunday Challenge
League
Core and Differences
Core
Enrichetta (13th Place) Differences
Monsieur_Verdoux (14th Place) Differences
discoverN (26th Place) Differences
Enrichetta (8th Place) Differences
SingPanMan (24th Place) Differences
revenantkioku (27th Place) Differences
Clone9 (5-0) Differences
Total Differences
Thoughts
Main Core: 52 cards Side Core: 6 cards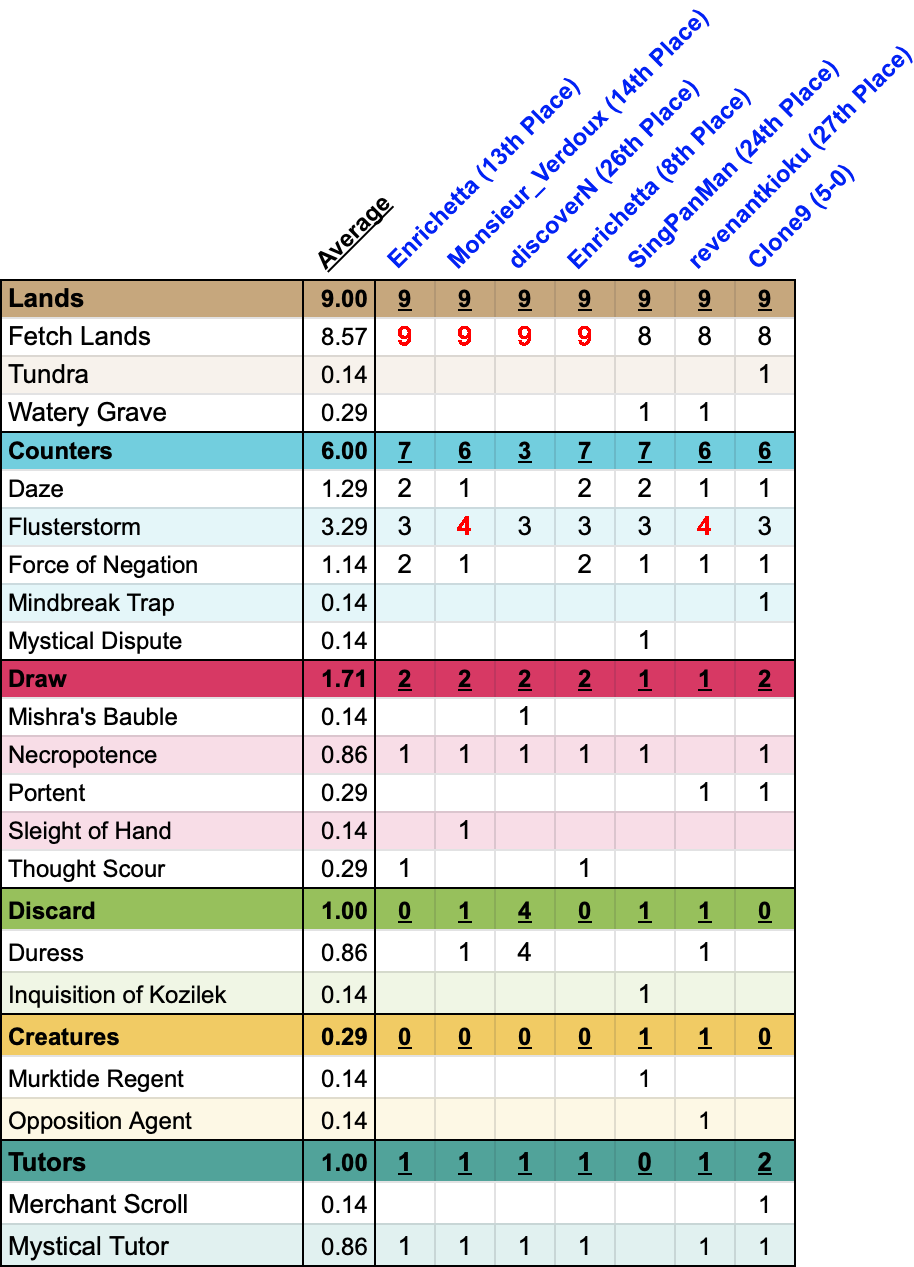 Although it did not seem to pay off with a Top 8 showing, discoverN going all in on Duress sure is interesting. Daze, while offering excellent turn one backup, quickly loses its utility. Cutting it and Force of Negation for a more proactive approach might not have worked out this time, but there might be days where this is the right choice. Mishra's Bauble I am really curious about. I can only imagine it was a fun-of, something that wanted to be tested. It is a kind-of free version of Portent. Maybe? Not exactly but I would be surprised to see it again.

Cut Down is slowly outpacing Fatal Push. Feels good to be right. Sheoldred, the Apocalypse is going up in numbers, but SingPanMan came in with the spice of Starscream, Power Hungry. I lost to this, partially because of a misplay, but mostly because of misunderstanding how quickly the damage would add up. I can see Starscream being a beating in the mirror, and getting it out with Dark Ritual turn one is likely to cause some issues for some decks. How many, I'm not entirely sure. I wish I had more time to test before Eternal Weekend because while it might not be a great card, it sure is an interesting card.
---
If you enjoyed this article, consider supporting me on Patreon. Or how about a tip via Paypal? You can even sign up with ManaTraders using my link to give me some bonus credit. Got an Amazon Prime subscription? You can give me a free sub on Twitch!
Best of luck to everyone playing this weekend!
Remember: Always Be Casting Doomsday.
And thanks! I love you.