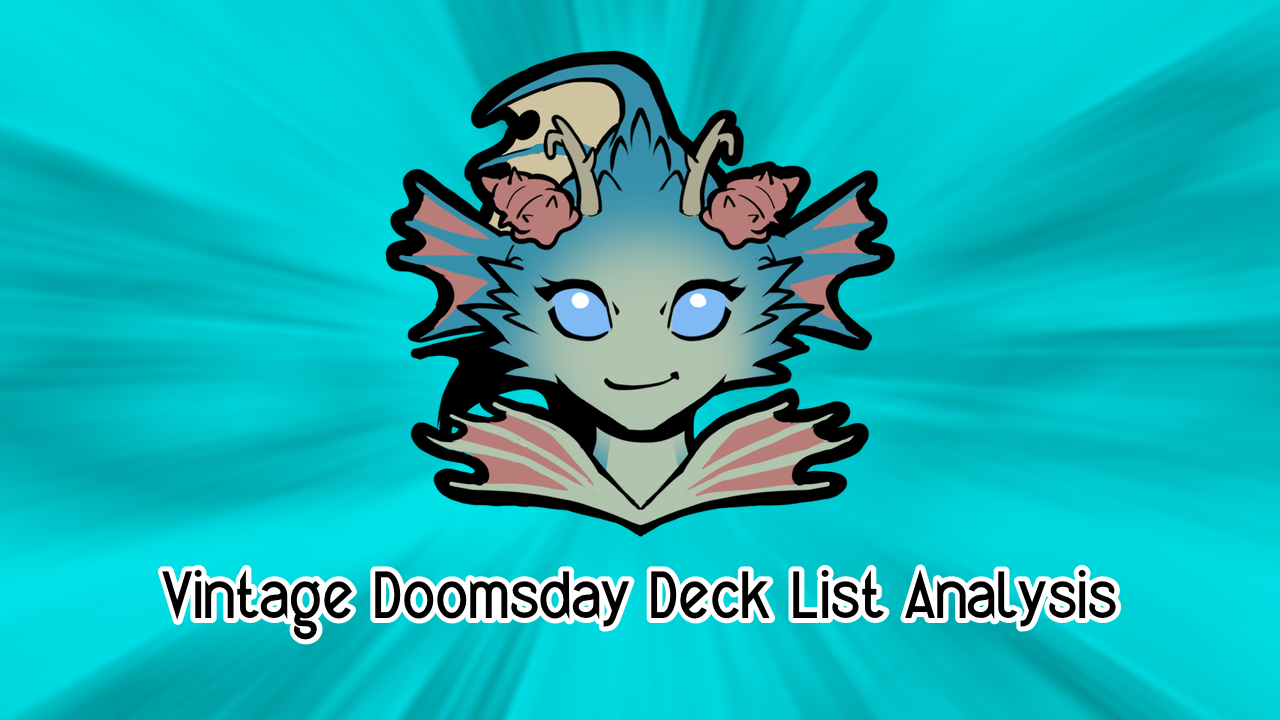 Vintage Doomsday Deck List Analysis for 2022.11.05-06
Ten lists again! What a world.
The changes to Magic Online made automatically formatting lists here harder, so for now I am just linking to the lists. I don't like this because it is not future proof, but I need to figure out the best way to script the new messy lists.
Saturday Challenge
Sunday Challenge
Hareruya Nipponbashi Vintage Cup 2022.11.6
League
Core and Differences
Core
Diem4x (1st Place) Differences
Enrichetta (5th Place) Differences
MaxMagicer (12th Place) Differences
manadra1n (25th Place) Differences
FedericoIIMadao (3rd Place) Differences
hardi (9th Place) Differences
MissClique (5-0) Differences
SingPanMan (5-0) Differences
Kabeya Atsushi (1st) Differences
Eric Koziol (4th) Differences
Total Differences
Thoughts
Main Core: 52 cards Side Core: 1 card


Main decks are fairly standard for all the players playing them. That was a sentence.

Now sideboards, wow. Shelldock/Emrakul in SingPanMan's side, Enrichetta going up to thee copies of Sheoldred, the Apocalypse, and Dress Down made a significant comeback.
I like most of these lists and with the Vintage Qualifier coming up this Sunday, I wish I could say which would be the best for the weekend, best luck.
If you enjoyed this article, consider supporting me on Patreon. Or how about a tip via Paypal? You can even sign up with ManaTraders using my link to give me some bonus credit. Got an Amazon Prime subscription? You can give me a free sub on Twitch!
Best of luck to everyone playing this weekend!
Remember: Always Be Casting Doomsday.
And thanks! I love you.