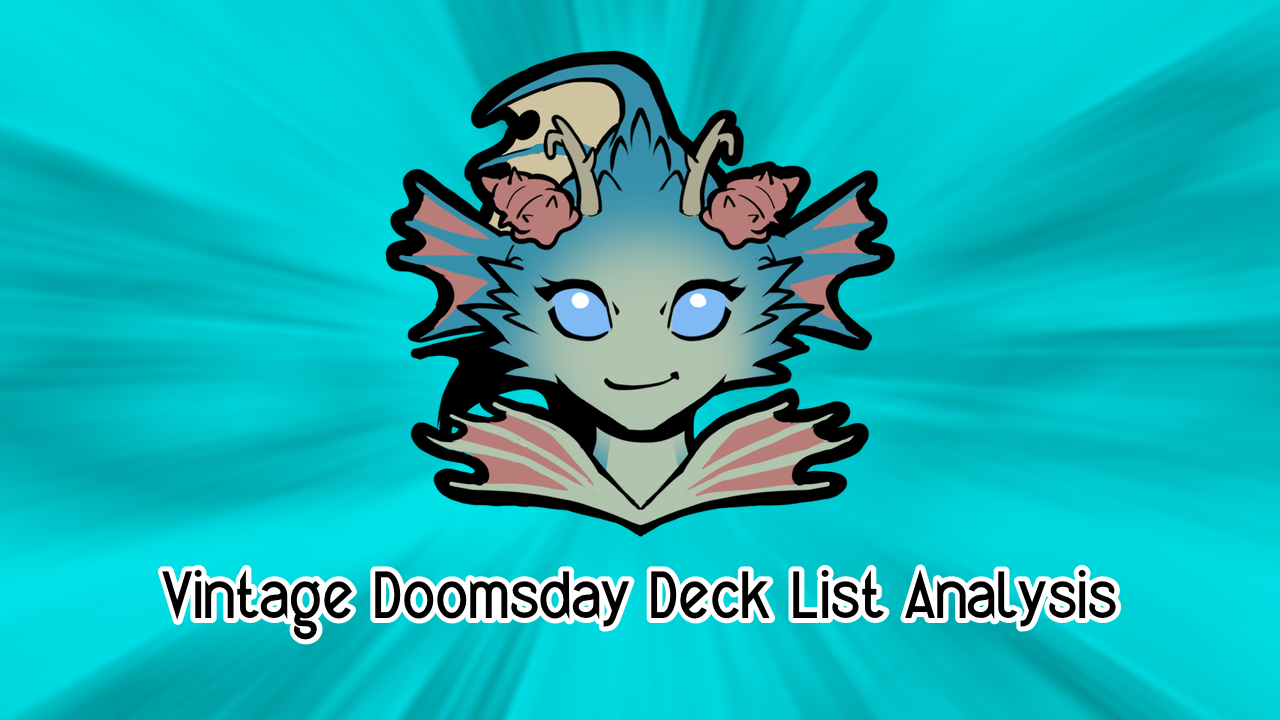 Vintage Doomsday Deck List Analysis for 2022.10.29-30
What a steep drop off this week.
I'm unsure if the two League lists are actually from this week or not. The Magic Online transition has made some of the deck posting stuff strange, and another set of lists labeled with last week's date was found. Oh well. If I'm wrong, I'm wrong, but these decks are supposedly both 5-0s. Challenge wise? One list. I found a list from a small Hareruya paper tournament. It is unique.
Saturday Challenge
TohokuKing of Vintage
League
Core and Differences
Core
MaxMagicer (28th Place) Differences
OKMV (5-0) Differences
SAWATARIX (5-0) Differences
Itou Hiroki (1st) Differences
Total Differences
Thoughts
Main Core: 54 cards Side Core: 4 cards

Nothing too wild in the main this week, except for Itou playing Inquisition of Kozilek as their Discard of choice, and Pact of Negation as well. Considering what was taken out (Dig Through Time and Necropotence), I assume it was a meta call as it was a paper event.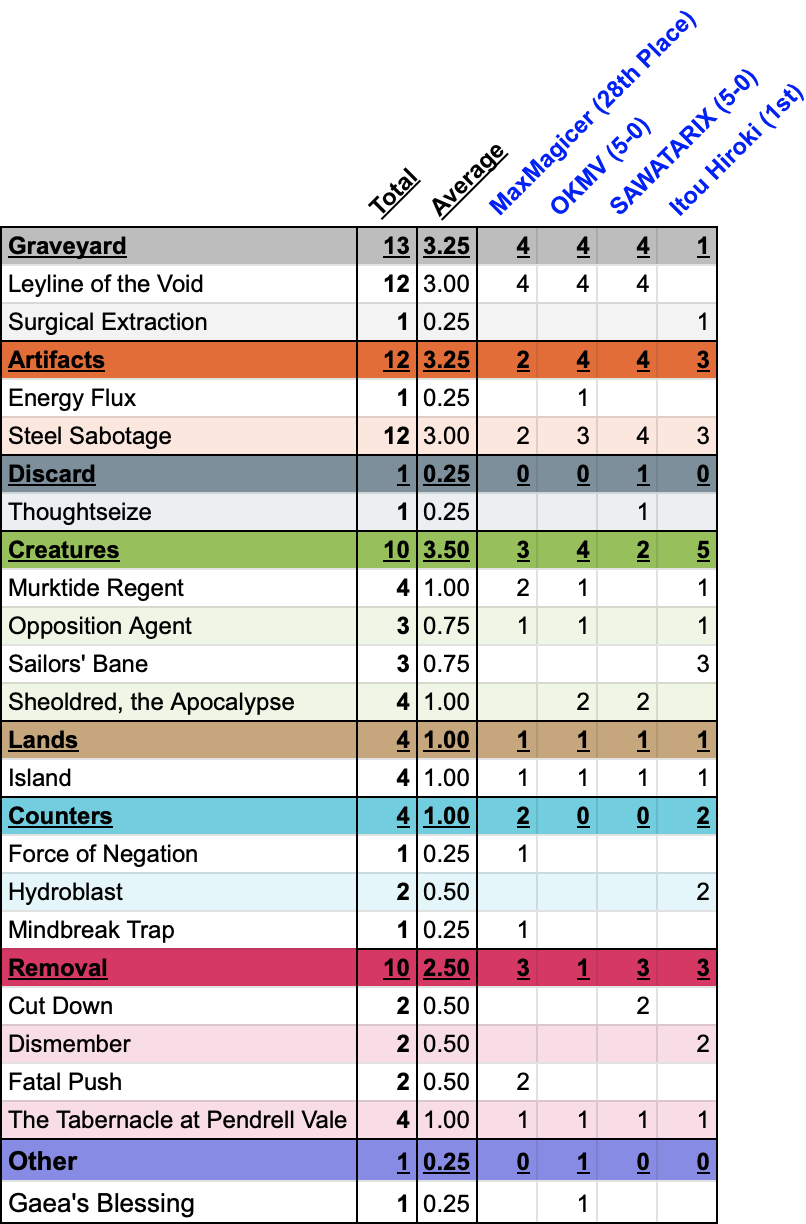 Which gets to the sideboards where we see some wild stuff. To be fair, Sailors' Bane is not on Magic Online. So we can't see how good it is. What is interesting is that post Doomsday, or even Dig Through Time, the Dragon Turtle gets discounted. How good is that? Not sure, but it is interesting. A 7/7 is big. Hydroblast I get as a meta call, but I do not get Dismember. Yeah, we have Black mana available in Doomsday, but that still is a potential loss of life that I would consider too much. Everything else is fairly table stakes.
But why the huge drop off in the challenge? Well, only four people chose to play it. Then three of us did not do well. I did particularly awful, losing all six matches in the challenge. But I was not playing well and over-sideboarded a lot. Be careful. Get in your reps. Relax. And have fun. It's only Doomsday, after all.
---
If you enjoyed this article, consider supporting me on Patreon. Or how about a tip via Paypal? You can even sign up with ManaTraders using my link to give me some bonus credit. Got an Amazon Prime subscription? You can give me a free sub on Twitch!
Best of luck to everyone playing this weekend!
Remember: Always Be Casting Doomsday.
And thanks! I love you.