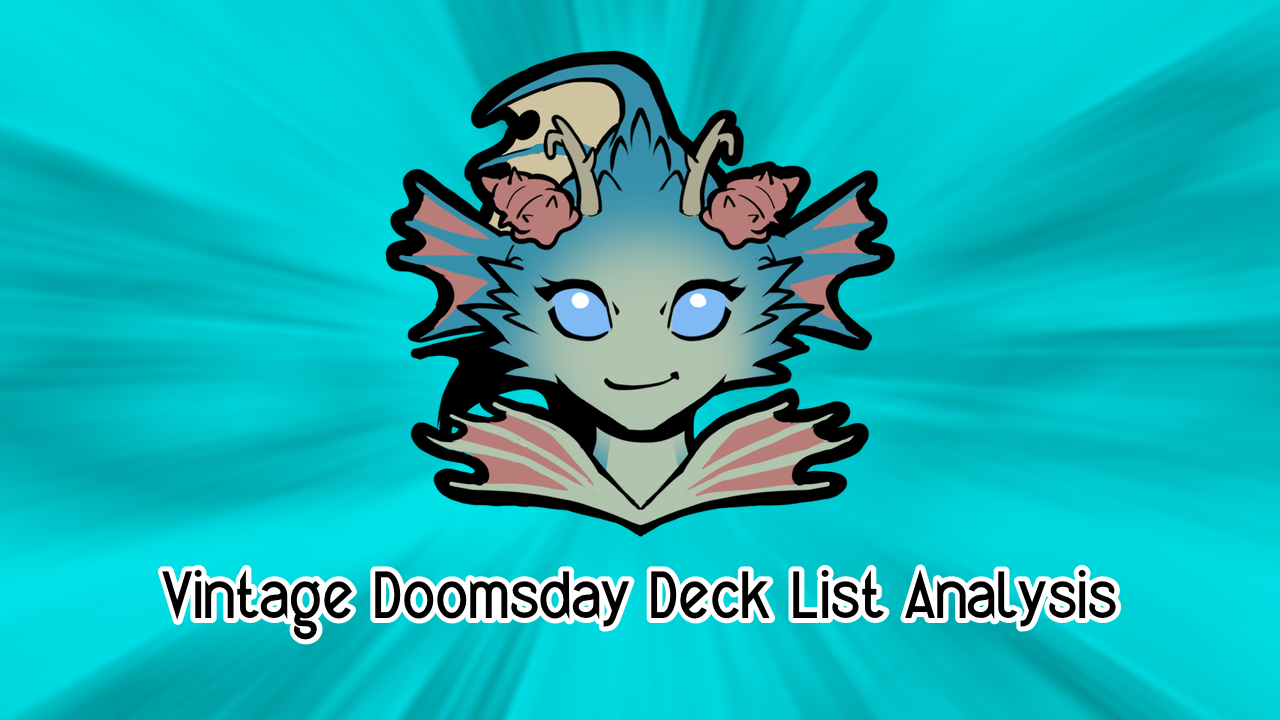 Vintage Doomsday Deck List Analysis for 2022.10.22-23
Doomsday's back, baybee!
Saturday Challenge
Sunday Challenge
Core and Differences
Core
MaxMagicer (1st Place) Differences
s063 (4th Place) Differences
sixmp (5th Place) Differences
Clone9 (9th Place) Differences
haveaboavida (15th Place) Differences
FedericoIIMadao (29th Place) Differences
sixmp (5th Place) Differences
discoverN (15th Place) Differences
revenantkioku (29th Place) Differences
Total Differences
Thoughts
Main Core: 52 cards Side Core: 0 cards
Not even one card is the same across all nine sideboards! Everyone was trying to find what worked, but it seems timing and skill are the most important things.

One asshole didn't run Necropotence. Other than that, there's not much difference between the mains. Yawgmoth's Will is still in haveaboavida's main. They also have a maindeck Hurkyl's Recall, which is interesting. The idea must be that it is good against most non-Bazaar decks. (And yet this was a big weekend for Bazaar as well as Doomsday.) FedericoIIMadao leant heavily on Duress instead of Flusterstorm and Clone9 playing main Tundra. Wait, why?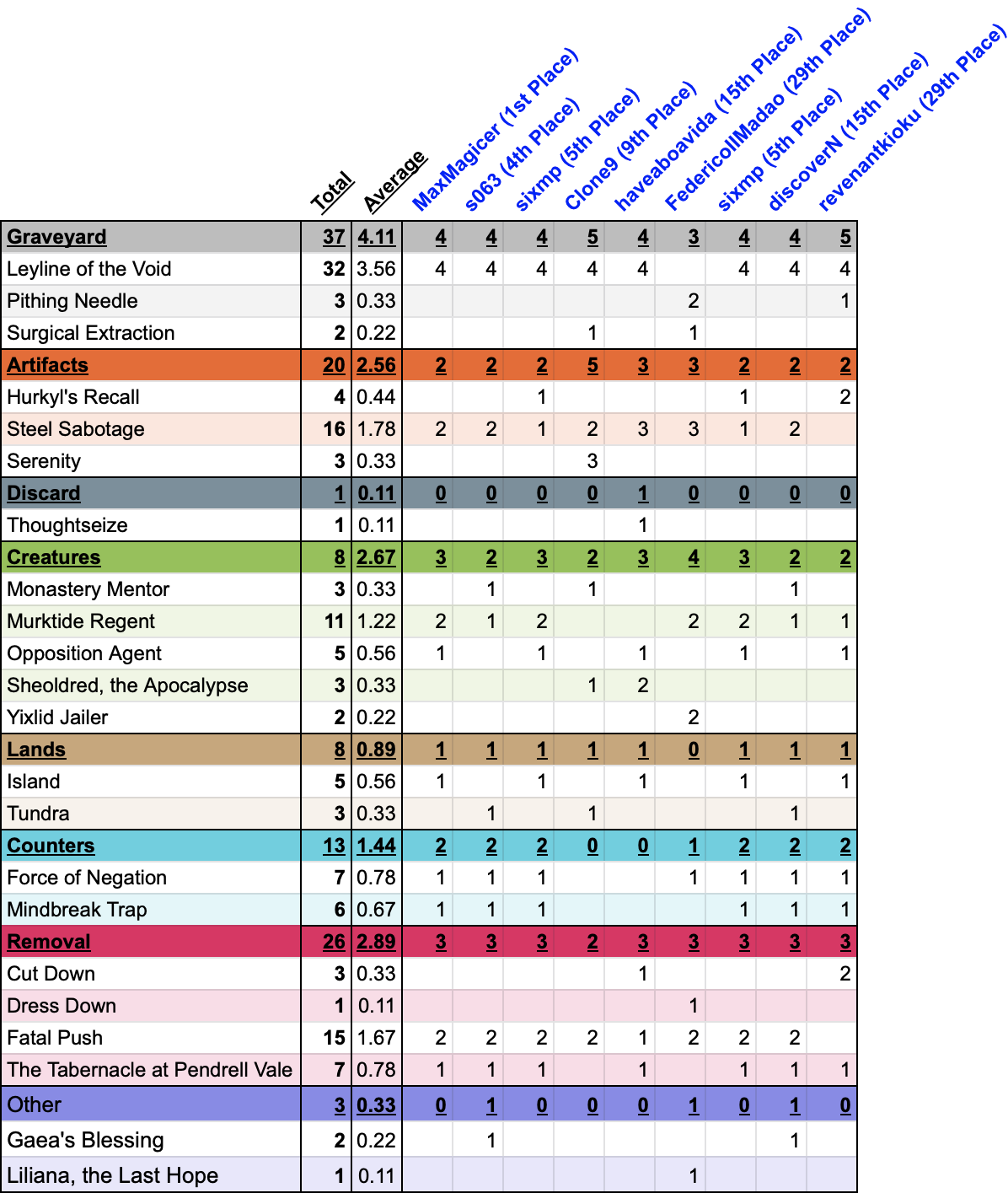 Ah, here we go. Main Tundra to allow for three copies of Serenity in the side. It can be a little slow, but does a good cleanup. Murktide Regent is very popular this week, and Sheoldred, the Apocalypse is practically gone. I am intrigued by FedericoIIMadao's sideboard plan of focusing on Yixlid Jailer and Pithing Needle, but looking a their matchup data, they lost to Doomsday and Dredge twice. So unfortunately I think Leyline of the Void needs to stick in Doomsday's sideboard.
---
If you enjoyed this article, consider supporting me on Patreon. Or how about a tip via Paypal? You can even sign up with ManaTraders using my link to give me some bonus credit. Got an Amazon Prime subscription? You can give me a free sub on Twitch!
Best of luck to everyone playing this weekend!
Remember: Always Be Casting Doomsday.
And thanks! I love you.