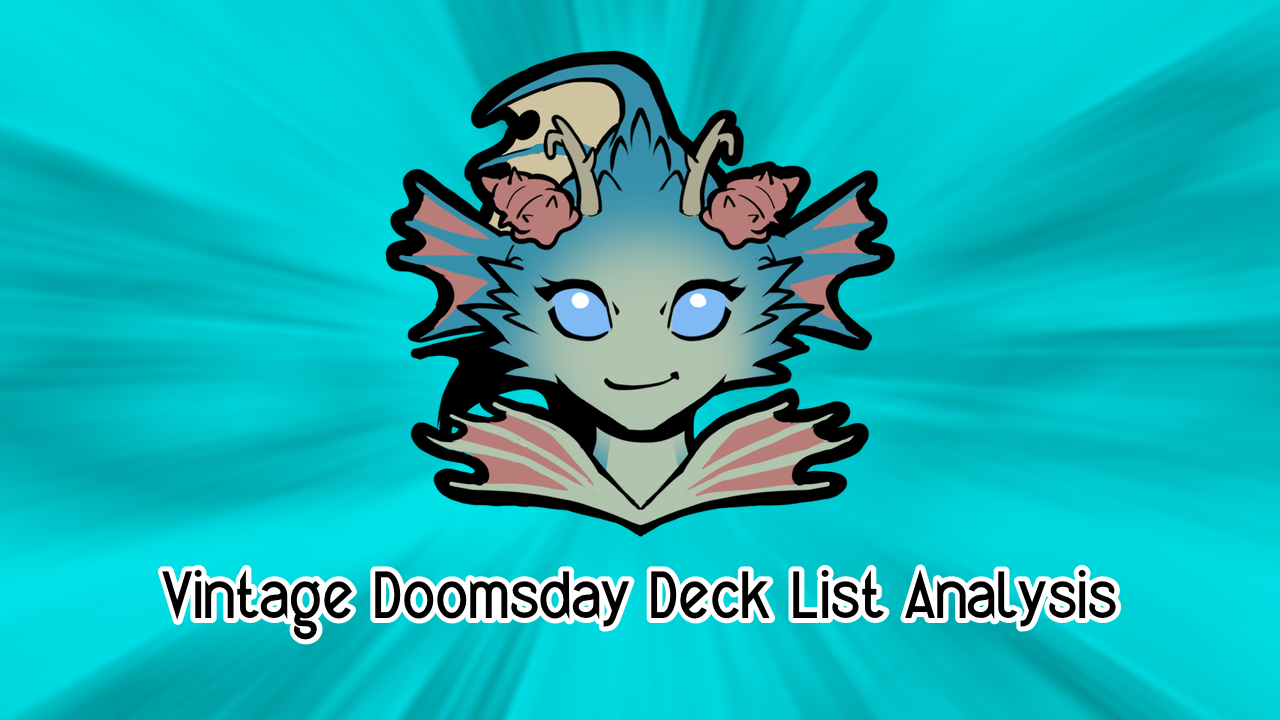 Vintage Doomsday Deck List Analysis for 2022.10.15-16
What a Gaea's Blessing it is to have five lists to look at.
Saturday Challenge
Sunday Challenge
Preliminaries
League
Core and Differences
Core
Enrichetta (6th Place) Differences
s063 (16th Place) Differences
MaxMagicer (23rd Place) Differences
s063 (27th Place) Differences
hardi (5-0) Differences
Total Differences
Thoughts
Main Core: 57 cards Side Core: 7 cards

I like how Enrichetta cut down on Flusterstorm for an extra Force of Negation. I'm not too sure how I feel about going up on Daze, as the timing for it against Tinker decks is not easy to capitalize on. Thought Scour sure is interesting. It can do some work post Doomsday and interact with topdeck tutors, but I'm not sure I see it. Lots of Duress, which makes sense. Snag an important piece, get information. Powerful stuff.

After facing Grixis Tinker variants four times this weekend, I wish I had Gaea's Blessing in my side. But I also do not know how much it would help since Construct tokens is how I died most of the time. Energy Flux can buy some time, and maybe it's a good call? I've been having mild success with Null Rod, but it does not stop Constructs. It's like we need some combination of Null Rod and Energy Flux to make these matchups better.
Doomsday's in a rough spot in this meta, but I have a feeling we have the pieces to do something but haven't quite put them together yet. I have some things I want to try, but it might be a good while until Doomsday is winning challenges again.
---
If you enjoyed this article, consider supporting me on Patreon. Or how about a tip via Paypal? You can even sign up with ManaTraders using my link to give me some bonus credit. Got an Amazon Prime subscription? You can give me a free sub on Twitch!
Best of luck to everyone playing this weekend!
Remember: Always Be Casting Doomsday.
And thanks! I love you.