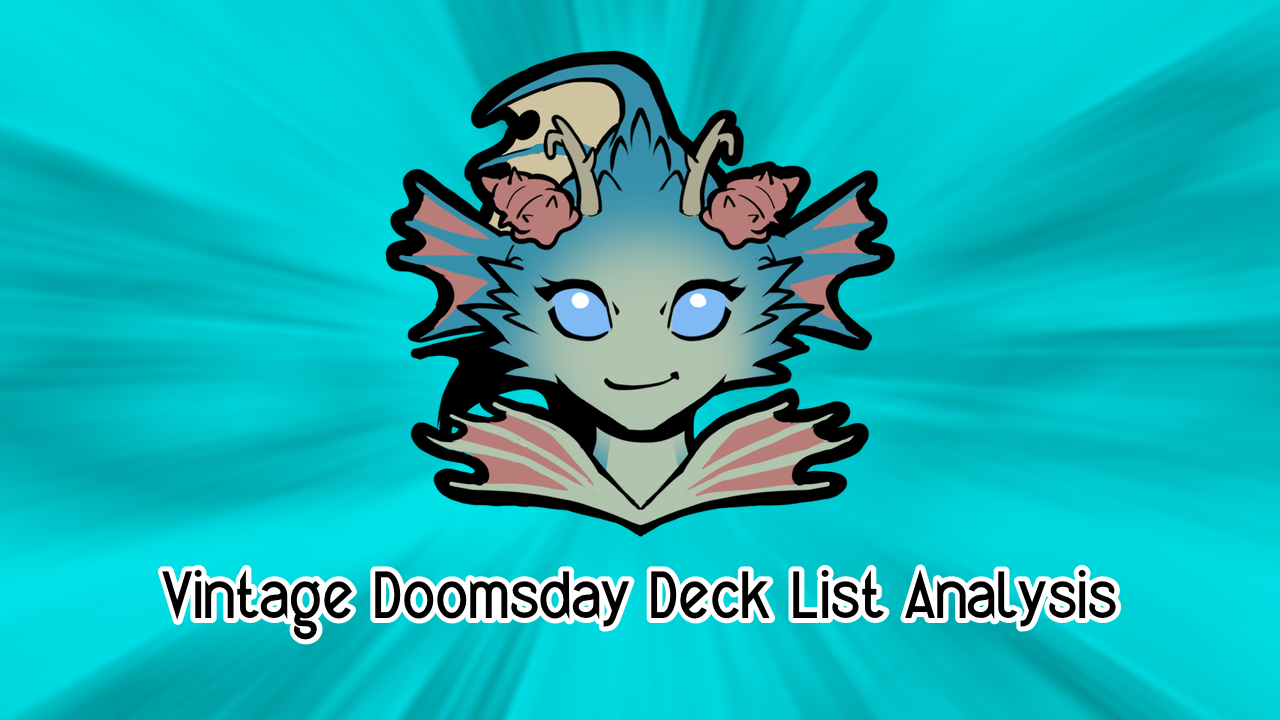 Vintage Doomsday Deck List Analysis for 2022.09.10-11
Four decks, tiny differences, but quite the Blessing.
Saturday Challenge
Sunday Challenge
League
Core and Differences
Core
roter_Erzengel (13th Place) Differences
discoverN (2nd Place) Differences
SingPanMan (21st Place) Differences
L4rss0n (5-0) Differences
Total Differences
Thoughts
Main Core: 56 cards Side Core: 9 cards

The mains are fairly stable this week, although SingPanMan playing double Sleight of Hand is quite interesting.


Gaea's Blessing and Tombstalker make a surprising return this week. Enrichetta tried Gaea's Blessing back in Eternal Weekend 2021. Putting it in the pile can protect against Archive Trap, Ipnu Rivulet as well as Brain Freeze. A Breach player can play around Blessing, but this works better when their plan is to play Land, Mox, and Brain Freeze you for six.
Tombstalker hasn't seen play since SingPanMan tried it back in February 2022. No one has taken up Cut Down yet, but I'm still convinced it is the right choice over Fatal Push. The differences are subtle, but Cut Down will catch on in time.
---
If you enjoyed this article, consider supporting me on Patreon. Or how about a tip via Paypal? You can even sign up with ManaTraders using my link to give me some bonus credit. Got an Amazon Prime subscription? You can give me a free sub on Twitch!
Best of luck to everyone playing this weekend!
Remember: Always Be Casting Doomsday.
And thanks! I love you.