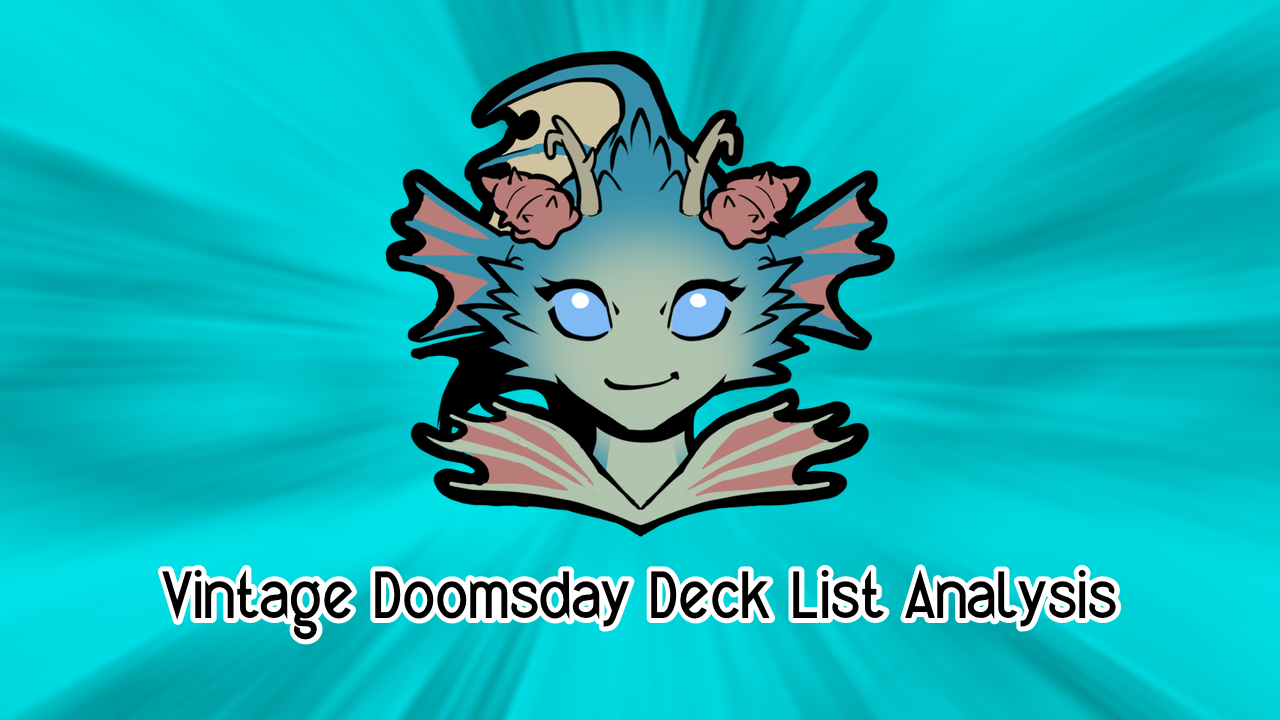 Vintage Doomsday Deck List Analysis for 2022.08.27-28
There are subtle changes all around this week.
Saturday Challenge
Sunday Challenge
Core and Differences
Core
discoverN (8th Place) Differences
Clamavus (32nd Place) Differences
Tsubasa_Cat (10th Place) Differences
discoverN (20th Place) Differences
revenantkioku (28th Place) Differences
SingPanMan (31st Place) Differences
Total Differences
Thoughts
Main Core: 57 cards Side Core: 9 cards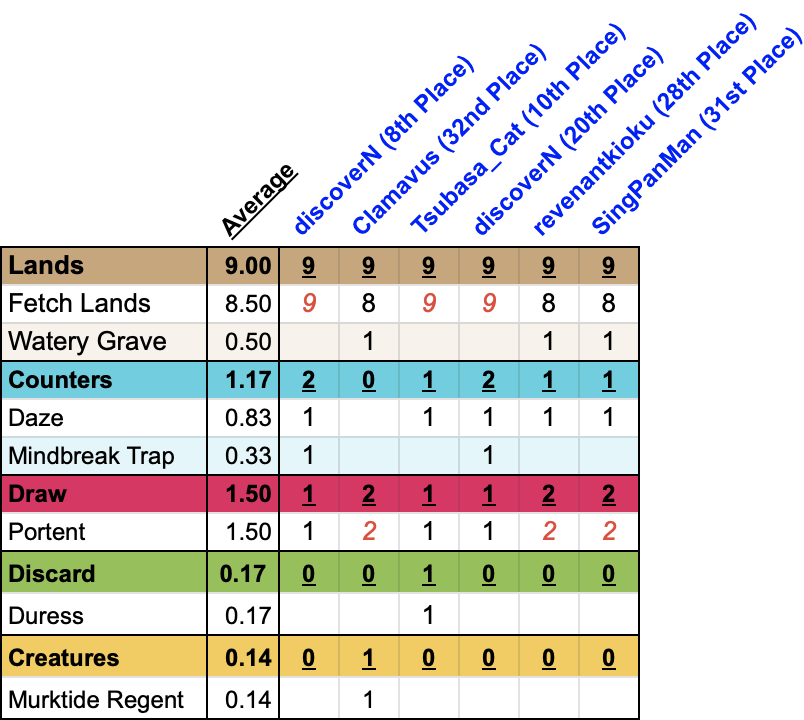 discoverN is down to one Portent and is going with a main Mindbreak Trap. Tsubasa_Cat and Clamavus went with Duress and Murktide Regent instead, respectively. SingPanMan and I were on the "current" list.

The sideboard sees some more changes. discoverN is still not playing that extra Island, which tells me the Tinker Matchup seems more of a concern than those with Wastelands. He's up to four copies of Steel Sabotage again, and also packing Duress. SingPanMan is playing two Hydroblasts, which makes sense as Grixis is on the rise. He, Tsubasa_Cat and Clamavus all chose to play a copy of Opposition Agent as well. It might be the right time to play it again, as combo is climbing higher and higher. Esper decks are also playing it as well, so we need to be careful.
With Domninaria United out this weekend comes Cut Down, which seems like an obvious improvement for Doomsday over Fatal Push. I'll be trying to get my copies before the Super Qualifier this weekend. As for any tweaks, I might be going for main Duress, as Tinker, particularly Grixis and UB builds, should be high numbers. But don't forget your Artifact and Graveyard hate, as it's possible for Shops or Bazaar to have their time in the sun again.
---
If you enjoyed this article, consider supporting me on Patreon. Or how about a tip via Paypal? You can even sign up with ManaTraders using my link to give me some bonus credit. Got an Amazon Prime subscription? You can give me a free sub on Twitch!
Best of luck to everyone playing this weekend!
Remember: Always Be Casting Doomsday.
And thanks! I love you.