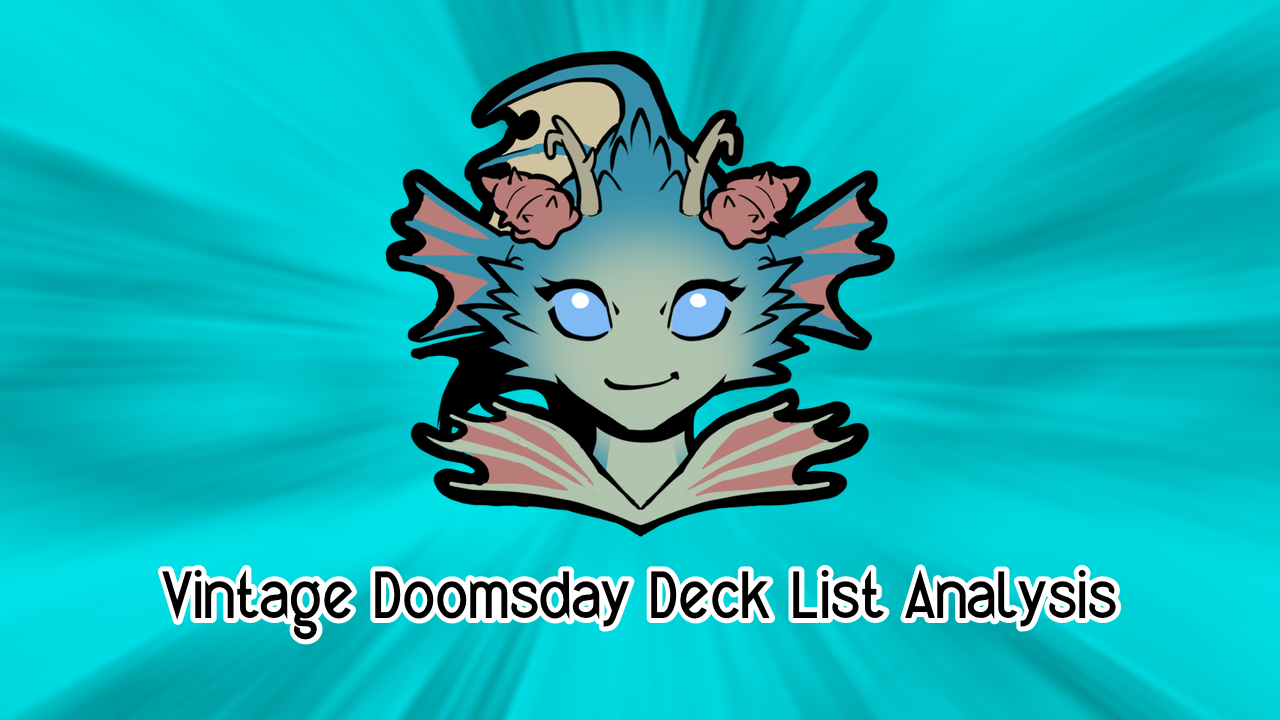 Vintage Doomsday Deck List Analysis for 2022.08.20-21
Another week with similar lists, but someone's dropped a sideboard staple.
Saturday Challenge
Sunday Challenge
League
Core and Differences
Core
MaxMagicer (1st Place) Differences
Diem4x (21st Place) Differences
discoverN (22nd Place) Differences
discoverN (23rd Place) Differences
fangzie (5-0) Differences
Total Differences
Thoughts
Main Core: 57 cards Side Core: 10 cards

Nothing particularly spicy this week, although I did say that Duress might be good, and look at that. One copy in the Saturday winning list. fangzie had two in their 5-0 list, and even packed the third in the side.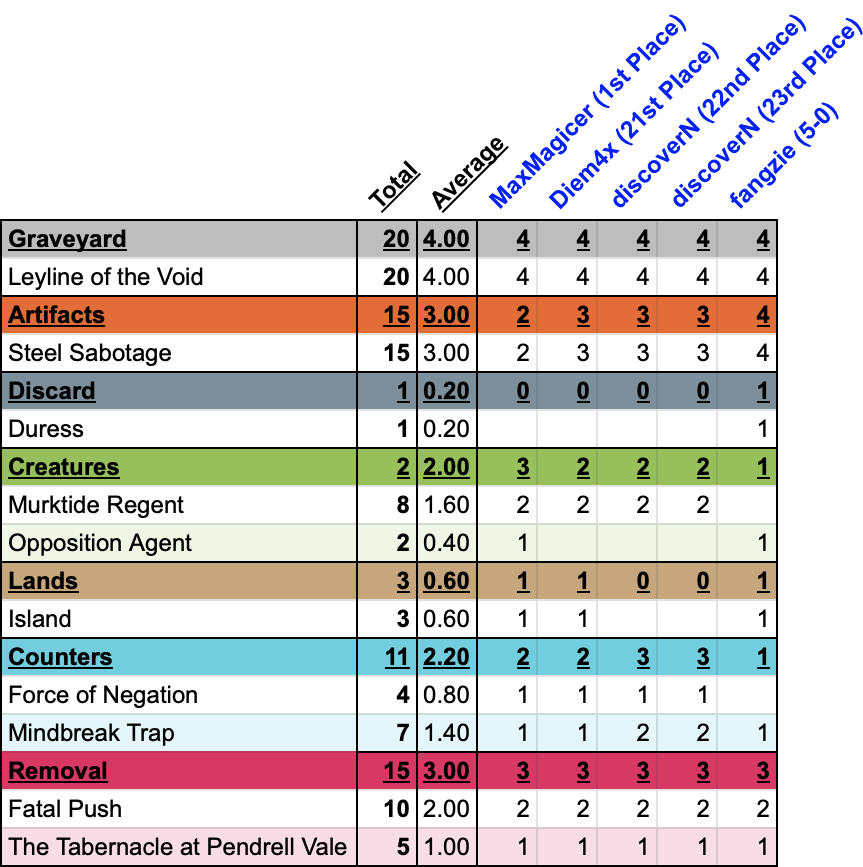 discoverN has cut the extra Island from the side. Two placements in the 20s are not enough to say if this is right or not. What it does say is that the extra counterspell is believed to be more important. Two copies of Mindbreak Trap says to me that combo needs to be fought, and hard. We tend to bring it in for Shops, but goodness me, I have been having a hell of an unlucky time with my Shops opponent stopping at two spells each turn as the Trap rots in my hand. Percentages, chance, luck, etc. But I've been frustrated with it.
On a side note, I did win a local paper tournament with the ""standard" list. I still love Watery Grave and believe one copy of Hurkyl's Recall is a must. Didn't see either in the seven rounds, but that's Magic, ain't it?
---
If you enjoyed this article, consider supporting me on Patreon. Or how about a tip via Paypal? You can even sign up with ManaTraders using my link to give me some bonus credit. Got an Amazon Prime subscription? You can give me a free sub on Twitch!
Best of luck to everyone playing this weekend!
Remember: Always Be Casting Doomsday.
And thanks! I love you.