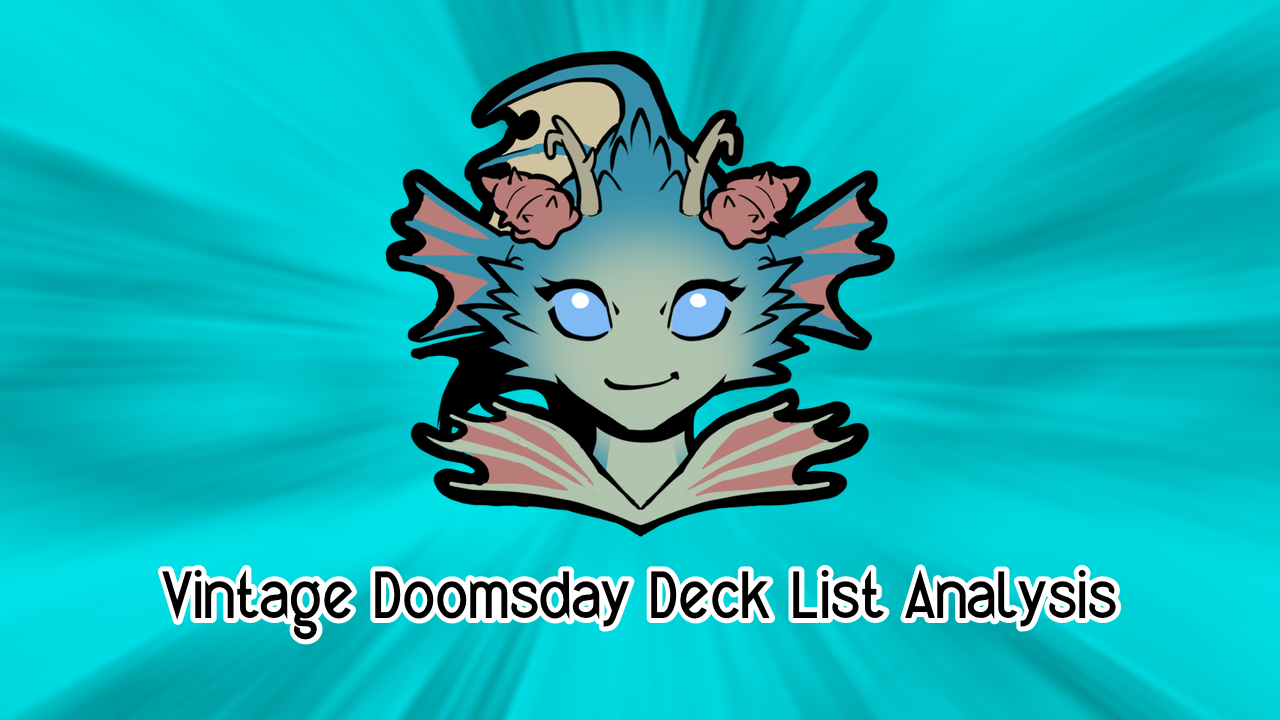 Vintage Doomsday Deck List Analysis for 2022.08.13-14
If ScreenwriterNY didn't play a few different cards, every single decklist would have been the same this week. There were five unpublished lists – Thanks WotC! – but it didn't seem like a great weekend for Doomsday.
Saturday Challenge
Sunday Challenge
Preliminaries
Core and Differences
Core
ScreenwriterNY (19th Place) Differences
Diem4x (24th Place) Differences
twinlesstwin (27th Place) Differences
HouseOfManaMTG (9th Place) Differences
Tsubasa_Cat (12th Place) Differences
DemonicTutors (3-1) Differences
Total Differences
Thoughts
Main Core: 57 cards Side Core: 12 cards
Not much to say this week. Everyone was on the latest discoverN list except for ScreenwriterNY who opted for Duress and an extra Force of Negation.
There isn't a big increase in Breach, so what is going on? Opposition Agents are popping up more often in Esper Tinker, Hogaak can still do a hurting, and Hatebears numbers are also showing up. Despite what Shops players think, it can be a rough matchup for Doomsday. If the luck isn't going your way, Doomsday can easily have a rough week. That seems to be what happened.
Are there any changes we need to make to the list? I don't doubt it, but I'm unsure how much we gain from little tweaking rather than solid play.
---
If you enjoyed this article, consider supporting me on Patreon. Or how about a tip via Paypal? You can even sign up with ManaTraders using my link to give me some bonus credit. Got an Amazon Prime subscription? You can give me a free sub on Twitch!
Best of luck to everyone playing this weekend!
Remember: Always Be Casting Doomsday.
And thanks! I love you.