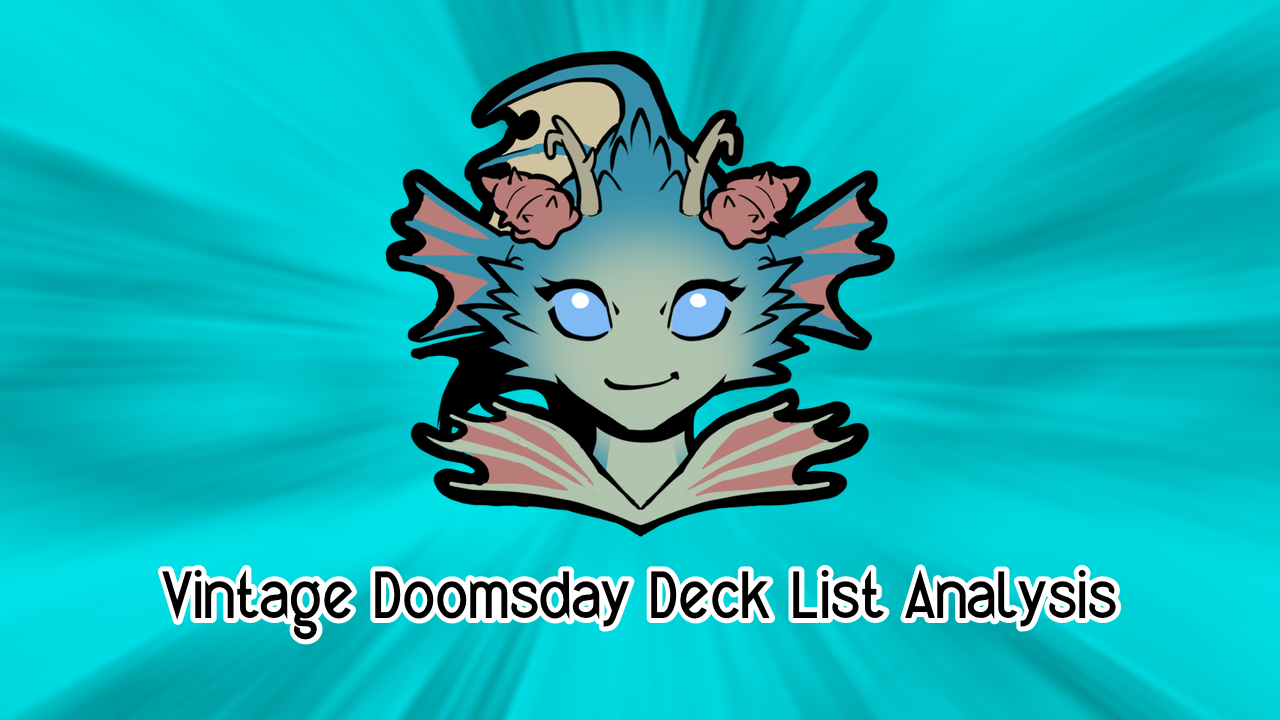 Vintage Doomsday Deck List Analysis for 2022.08.06-07
If I excluded the GriefDay list I went 3-1 in the challenge, there would only be two differences in the lists this week. Fetch Land or Watery Grave in the main and Hurkyl's Recall or Steel Sabotage number 3 in the side.
Saturday Challenge
Sunday Challenge
Preliminaries
Core and Differences
Core
Diem4x (2nd Place) Differences
Tsubasa_Cat (3rd Place) Differences
Diem4x (8th Place) Differences
revenantkioku (30th Place) Differences
revenantkioku (3-1) Differences
Total Differences
Thoughts
Main Core: 51 cards Side Core: 8 cards
I don't have much to say this week. Congrats to Diem4x for doing quite well both days, but overall the deck didn't do very well. I won't say it is player error, either, as some usual players did rather poorly. Luck? The cycle of the format?
The only slight change I am on is a Hurkyl's Recall because Shops is up in numbers at the moment. I've also run into HollowVine quite a bit, and those matches tend to be tough. Free creatures plus counterspells makes for a tough matchup as Doomsday. I wonder if it's time for Duress to come back in the main again, but perhaps sticking to the tried and true lists is where we should be.
---
If you enjoyed this article, consider supporting me on Patreon. Or how about a tip via Paypal? You can even sign up with ManaTraders using my link to give me some bonus credit. Got an Amazon Prime subscription? You can give me a free sub on Twitch!
Best of luck to everyone playing this weekend!
Remember: Always Be Casting Doomsday.
And thanks! I love you.