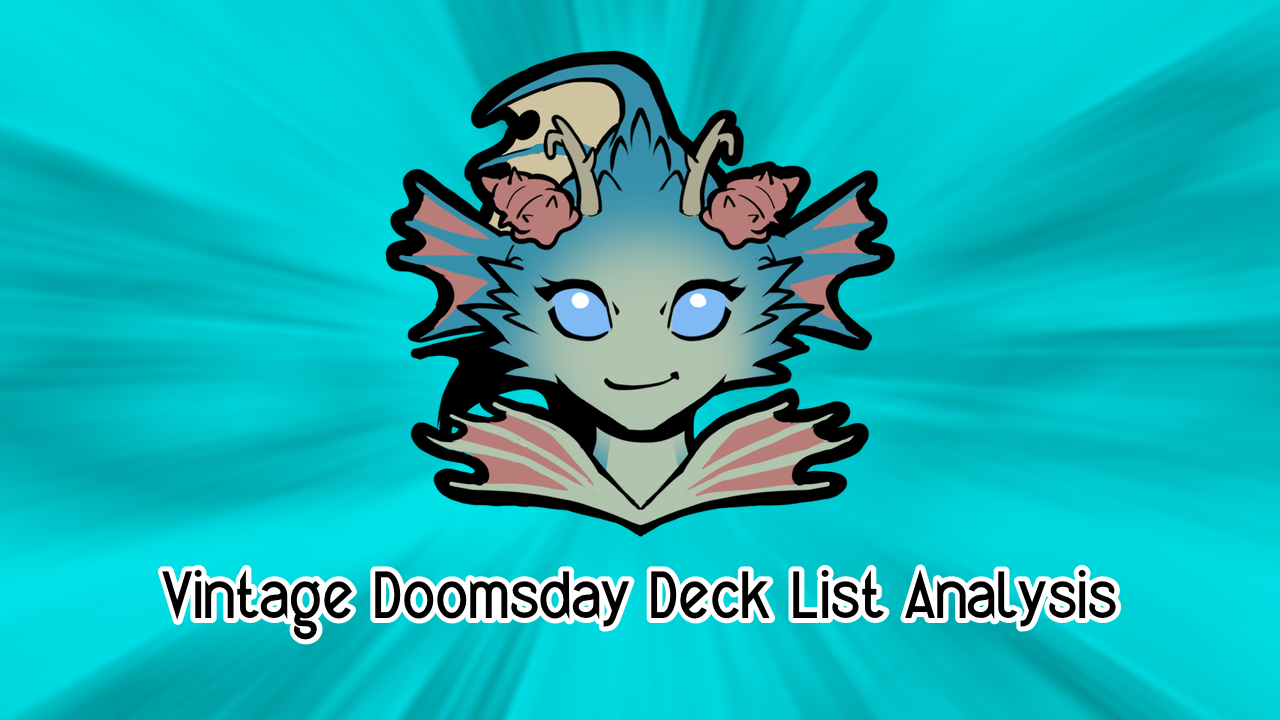 Vintage Doomsday Deck List Analysis for 2022.07.30-31
Three copies of Doomsday made it into the top 8 of the Sunday Challenge, but there's one big surprise this week that brought a lot of grief to some players.
Saturday Challenge
Sunday Challenge
League
Core and Differences
Core
bennybo (13th Place) Differences
revenantkioku (30th Place) Differences
discoverN (4th Place) Differences
Diem4x (6th Place) Differences
SingPanMan (7th Place) Differences
Carl63 (29th Place) Differences
shir kahn (31st Place) Differences
Wyjx (5-0) Differences
Total Differences
Thoughts
Main Core: 49 cards Side Core: 7 cards
Quite a bit of difference this week. Blame me, partially, for some bad choices. But SingPanMan went a bold, bold direction. I'm going to focus on those differences this week, but it should be noted that discoverN played mainly the same list this week, only going down to one copy of The Tabernacle at Pendrell Vale and three copies of Steel Sabotage. The other lists are within the standard differences we see weekly.

Drop Force of Will for Grief? That is the plan SingPanMan went with this week, and a 7th place showing is nothing to sneeze at. Since his deck lacks Forces, Duress and even Night's Whisper are added to serve as extra fuel for Grief as well as being solid plays.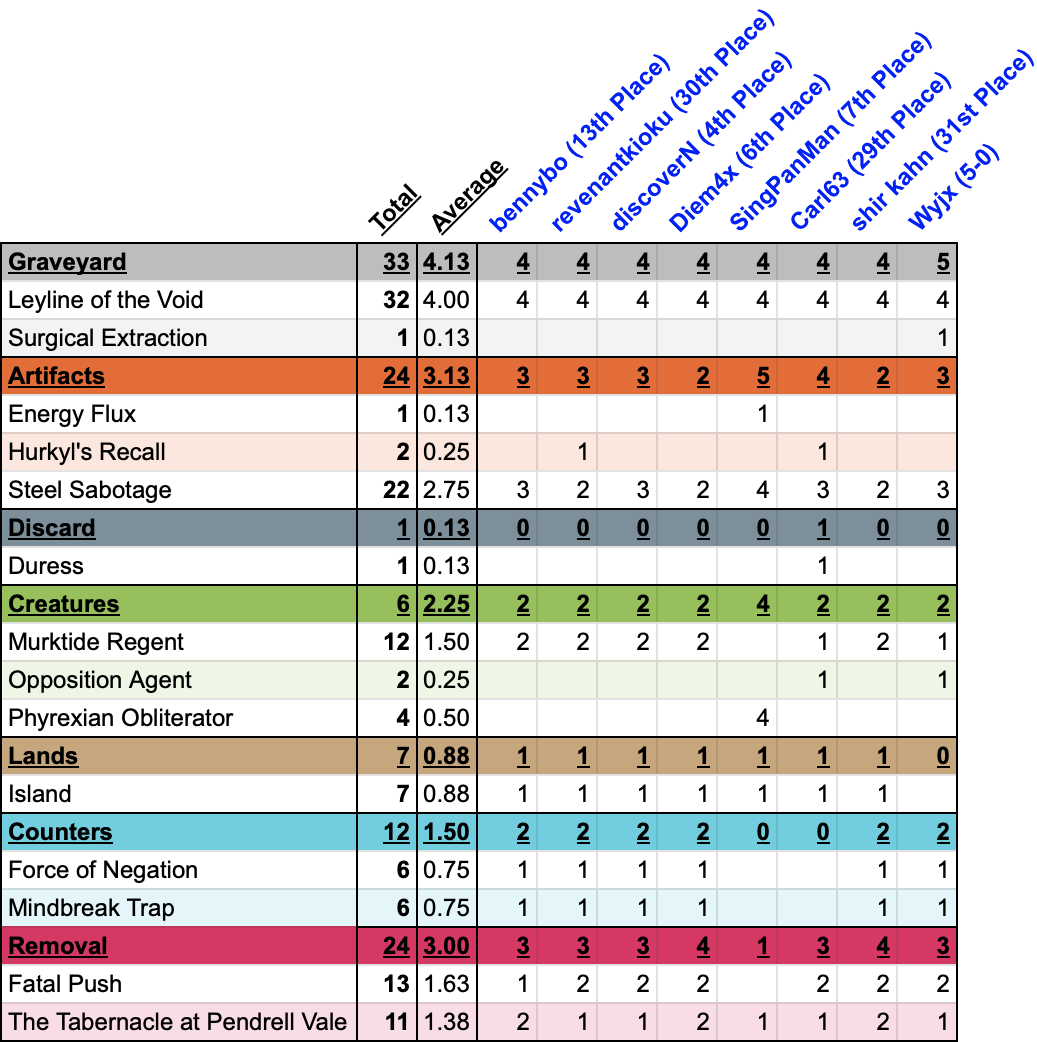 Here's where things get wilder with SingPanMan's list. Four copies of Phyrexian Obliterator in the side. Dark Ritual is a hell of a drug. But let's be fair: It also pitches to Grief. And so does Leyline of the Void, which makes the card much less dead in multiples in matchups. Where this BBBBig boy likely shines, however, is versus Shops. There is not much Shops can do once an Obliterator resolves. There may be some difficulty getting to that point, but I am very curious to see how it plays.
I already went 3-1 in a Preliminary with the list and I'll record a league as soon as I am able. Whether or not we continue to see this twists, I'm glad someone is pushing Doomsday as much as SingPanMan is.
---
If you enjoyed this article, consider supporting me on Patreon. Or how about a tip via Paypal? You can even sign up with ManaTraders using my link to give me some bonus credit. Got an Amazon Prime subscription? You can give me a free sub on Twitch!
Best of luck to everyone playing this weekend!
Remember: Always Be Casting Doomsday.
And thanks! I love you.