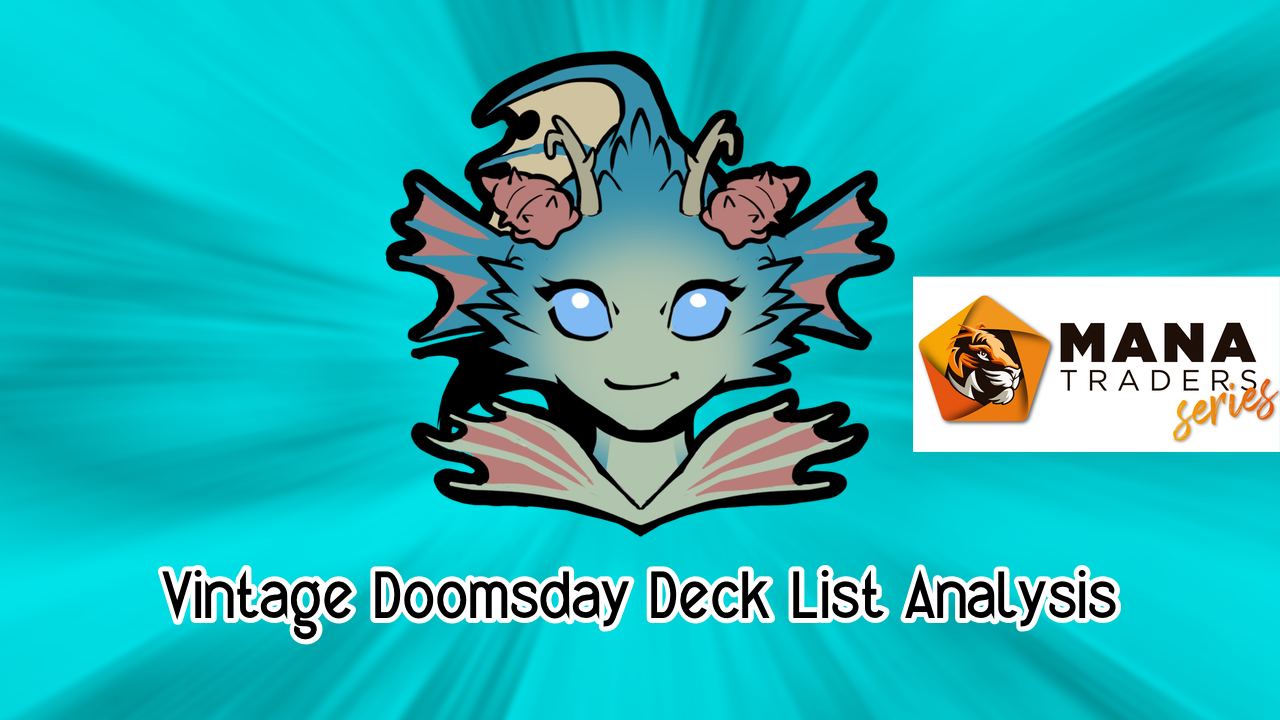 ManaTraders Series July 2022 Vintage Doomsday Deck Analysis
One hundred and seven players qualified for this past ManaTraders Series swiss. Only five chose to play Doomsday.
Decklists
Core and Differences
Core
diem4x-6th Differences
revenantkioku-37th Differences
screenwriterny-38th Differences
pokerswizard-75th Differences
maxmagicer-104th Differences
Total Differences
Thoughts
Main Core: 55 cards Side Core: 10 cards


Mains were mostly similar, although I was on my goofy Opposition Agent, Mystic Sanctuary, Sensei's Divining Top shit, but most players were on the extra draw while screenwriterny chose Discard.

The sideboards are very alike, mostly similar to discoverN's latest list. There's not much of note other than Opposition Agent really starting to disappear.
If you enjoyed this article, consider supporting me on Patreon. Or how about a tip via Paypal? You can even sign up with ManaTraders using my link to give me some bonus credit. Got an Amazon Prime subscription? You can give me a free sub on Twitch!
Best of luck to everyone playing this weekend!
Remember: Always Be Casting Doomsday.
And thanks! I love you.