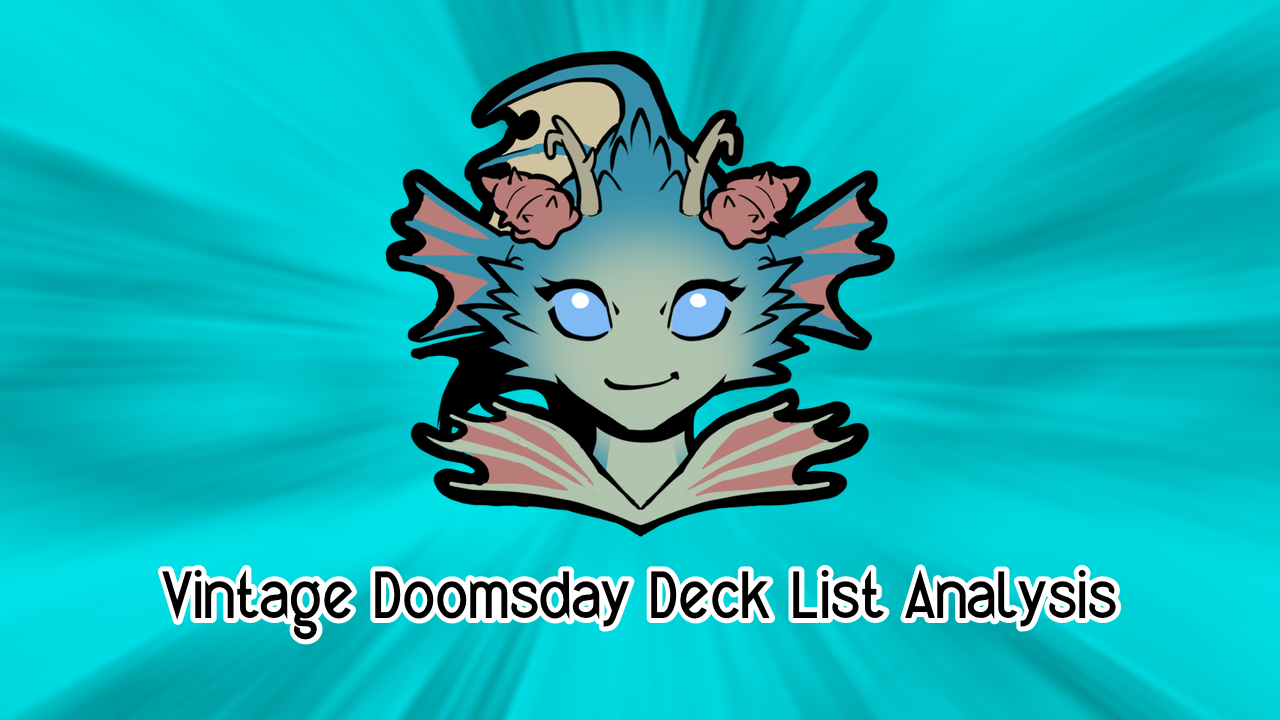 Vintage Doomsday Deck List Analysis for 2022.07.23-24
Lots of similar lists this week, but some very interesting choices.
Saturday Challenge
Sunday Challenge
Core and Differences
Core
discoverN (7th Place) Differences
ecobaronen (12th Place) Differences
Xwhale (32nd Place) Differences
discoverN (5th Place) Differences
Tsubasa_Cat (7th Place) Differences
ecobaronen (22nd Place) Differences
Total Differences
Thoughts
Main Core: 56 cards Side Core: 6 cards

There were only two mains this week. discoverN and Xwhale ran the same main and so did ecobaronen and Tsubasa_Cat. discoverN is still not on Lotus Petal, although it has been gaining popularity. The other difference between the two lists is Force of Negation or the second Daze. Force of Negation is likely the right choice at the moment, and discoverN's sideboard choices show why.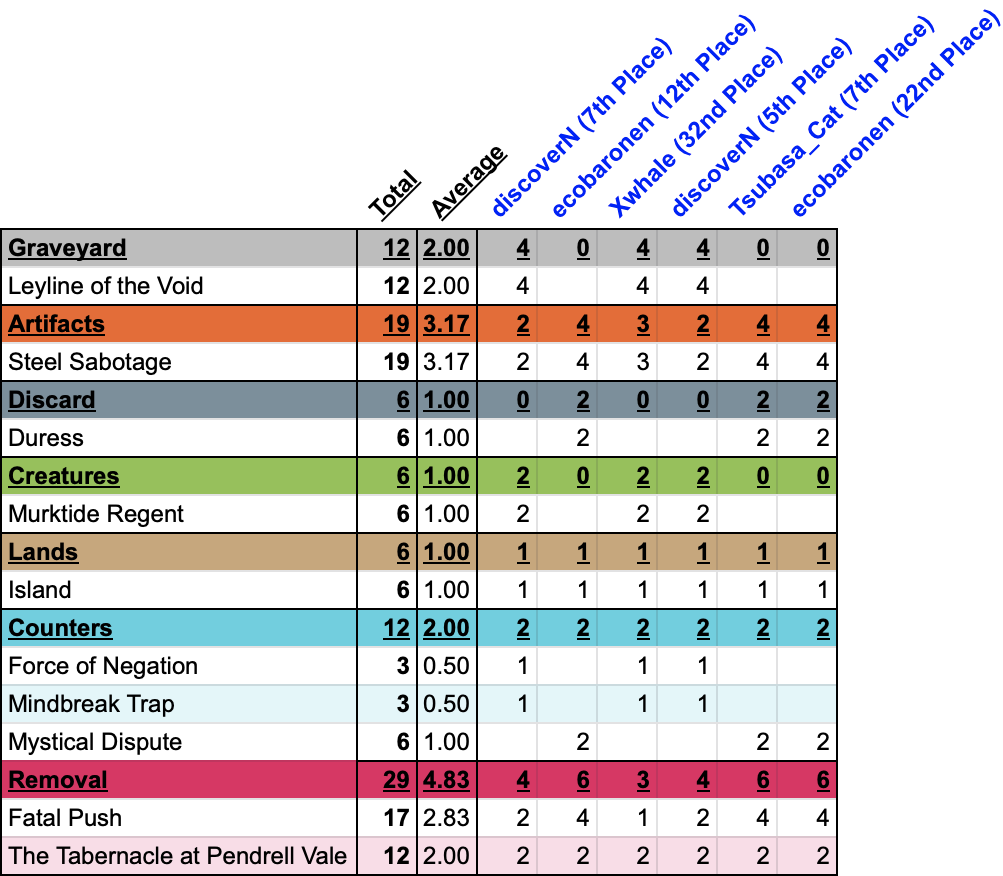 Everyone is up to two Tabernacles this week. It is better against Hogaak than Leyline of the Void,
discoverN is playing fewer and fewer Steel Sabotages. The idea very well may be to side in an extra Force of Negation as well as the pair of two Sabotages and simply do what Doomsday does best against Shops: win quickly. Yes, Shops may not be at its highest winrate at the moment, but it is still a difficult match when Doomsday is on the draw. Force of Negation helps here.
The four copies of Fatal Push in ecobaronen and Tsubasa_Cat's lists sure is a statement. Worrying less about "getting" Bazaar decks with a Leyline, and opening oneself up to dead draws, they have Fatal Push to take care of the obnoxious Collector Ouphe from Hogaak, or other nuisances like Lavinia, Azorius Renegade.
---
If you enjoyed this article, consider supporting me on Patreon. Or how about a tip via Paypal? You can even sign up with ManaTraders using my link to give me some bonus credit. Got an Amazon Prime subscription? You can give me a free sub on Twitch!
Best of luck to everyone playing this weekend!
Remember: Always Be Casting Doomsday.
And thanks! I love you.