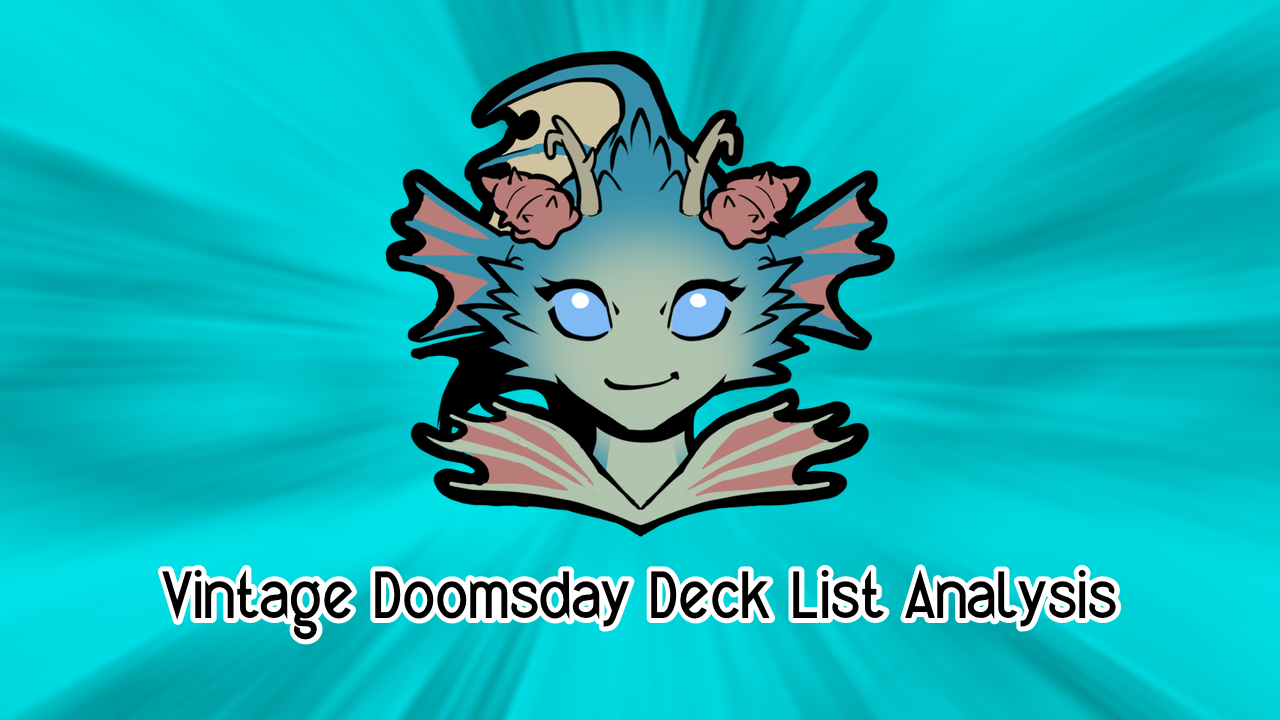 Vintage Doomsday Deck List Analysis for 2022.07.16-17
Once again discoverN takes the Sunday challenge. Very few seem to follow him in the choice double Portent, but it seems to be paying off.
Saturday Challenge
Sunday Challenge
League
Core and Differences
Core
Vertyx_ (4th Place) Differences
roter_Erzengel (32nd Place) Differences
discoverN (1st Place) Differences
ScreenwriterNY (10th Place) Differences
revenantkioku (26th Place) Differences
runn3runn3r (5-0) Differences
Total Differences
Thoughts
Main Core: 55 cards Side Core: 10 cards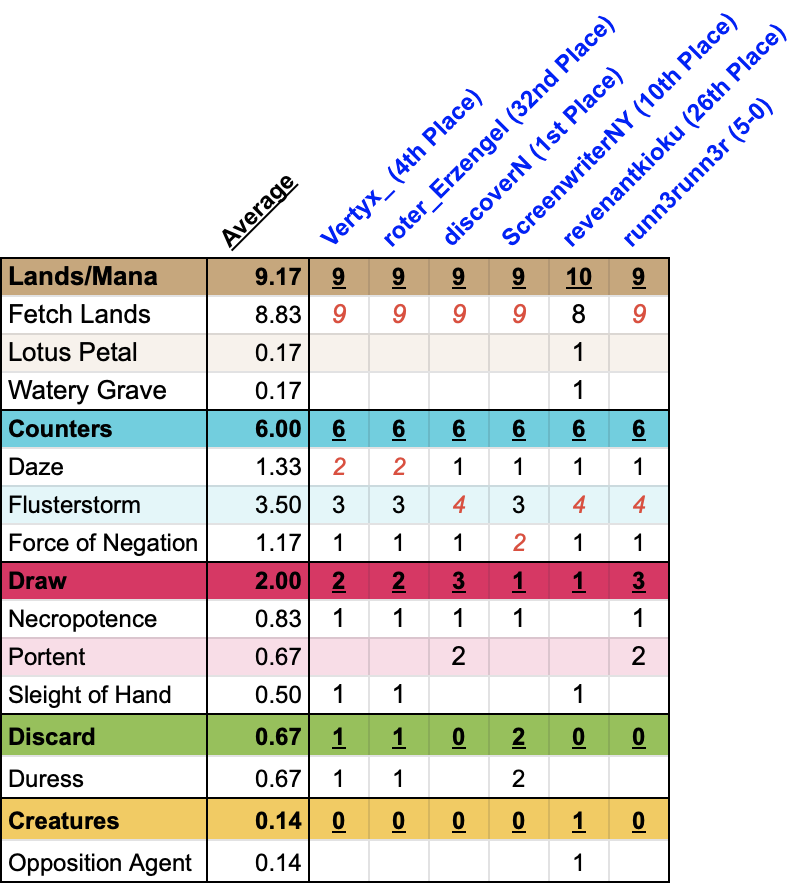 Everyone played the same amount of counters, but discoverN was up on Draw. And also got first place Sunday. Skill is probably the most important factor here (luck doesn't hurt), but finding the right spells is part of the skill and luck. Portent lets you dig.

The sideboards are fairly similar again. The Monastery Mentor plan is becoming less frequent, and Murktide Regent is putting in work. I lost to it versus discoverN in the mirror. Murk happens.
---
If you enjoyed this article, consider supporting me on Patreon. Or how about a tip via Paypal? You can even sign up with ManaTraders using my link to give me some bonus credit. Got an Amazon Prime subscription? You can give me a free sub on Twitch!
Best of luck to everyone playing this weekend!
Remember: Always Be Casting Doomsday.
And thanks! I love you.