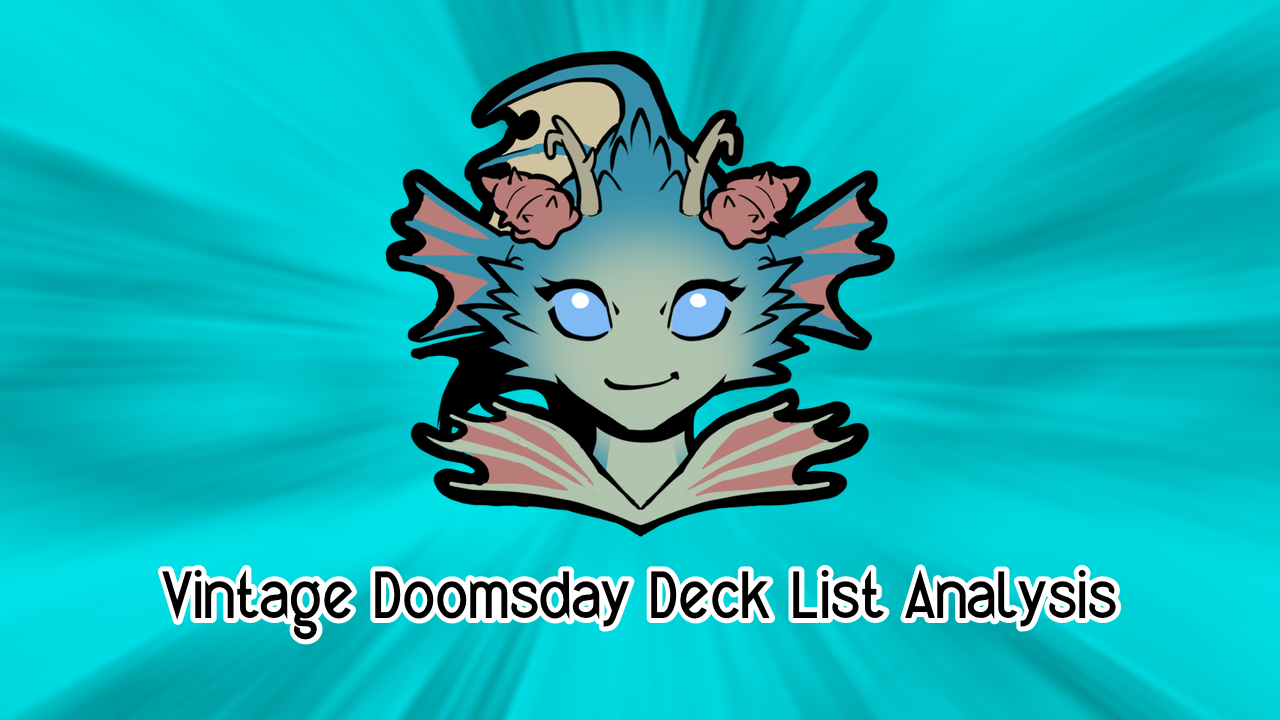 Vintage Doomsday Deck List Analysis for 2022.07.09-10
Four unique lists (and Enrichetta's shows up twice) this week. Some jerk (me) didn't play Necropotence and made the data screwy again.
Saturday Challenge
Sunday Challenge
League
Core and Differences
Core
reiderrabbit (10th Place) Differences
revenantkioku (16th Place) Differences
CrazyDiamond513 (17th Place) Differences
Enrichetta (26th Place) Differences
Enrichetta (5-0) Differences
Total Differences
Thoughts
Main Core: 54 cards Side Core: 7 cards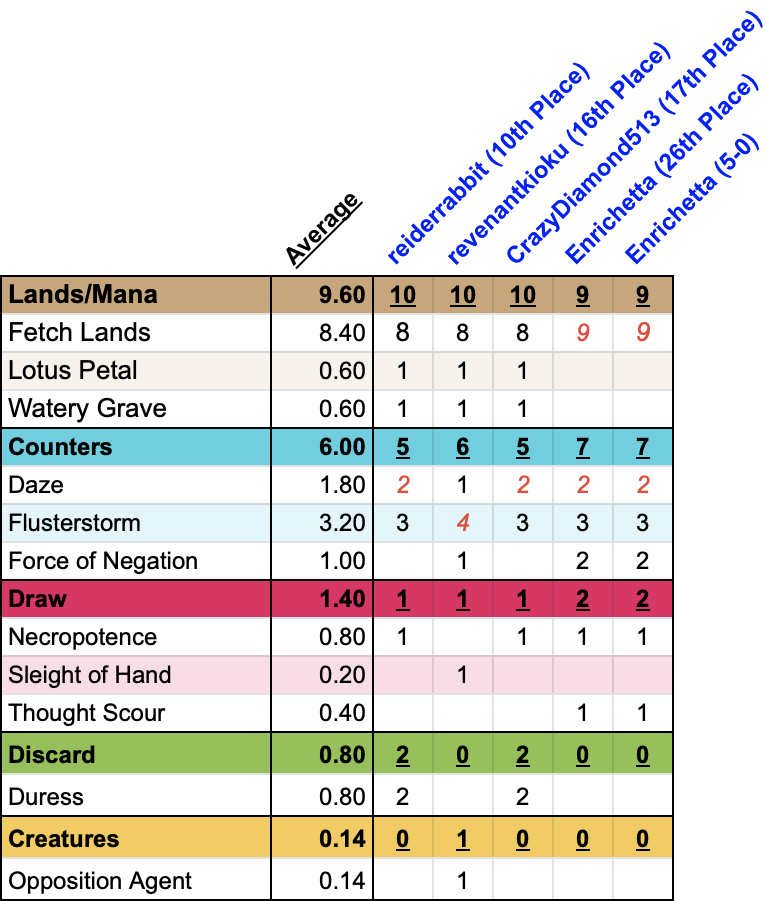 So. No Necropotence. Honestly, I didn't miss it. But I also played Shops twice and Hogaak once. The Opposition Agent I played instead was useful in one game versus the mirror, and I didn't see it otherwise in the first games of matches. Still, it would have probably been fine against RUG and done work against PO, and Necro would have come out veruss RUG and PO was playing Urza's Saga so I would have had to have a good draw off of Necro or I would have been in trouble.
Is Opposition Agent the best choice? I'm not sure, but I think Necro's time has come and gone.


Enrichetta went all in on Murktide Regent. Doomsday is a Vintage deck that wins with creatures. I'm not sure how good it is as a UB creature deck – my money is on "not very" – but sometimes? It works. I find it interesting that reiderrabbit chose to drop Grafdigger's Cage. I tried it, but it never came up when I sided it in. No darta from me yet. Narset, Parter of Veils would be absolutely ridiculous if we could Dark Ritual it out, and while it seems fine in more of a control mathchup, I wonder how good it actually is in Doomsday.
---
If you enjoyed this article, consider supporting me on Patreon. Or how about a tip via Paypal? You can even sign up with ManaTraders using my link to give me some bonus credit. Got an Amazon Prime subscription? You can give me a free sub on Twitch!
Best of luck to everyone playing this weekend!
Remember: Always Be Casting Doomsday.
And thanks! I love you.