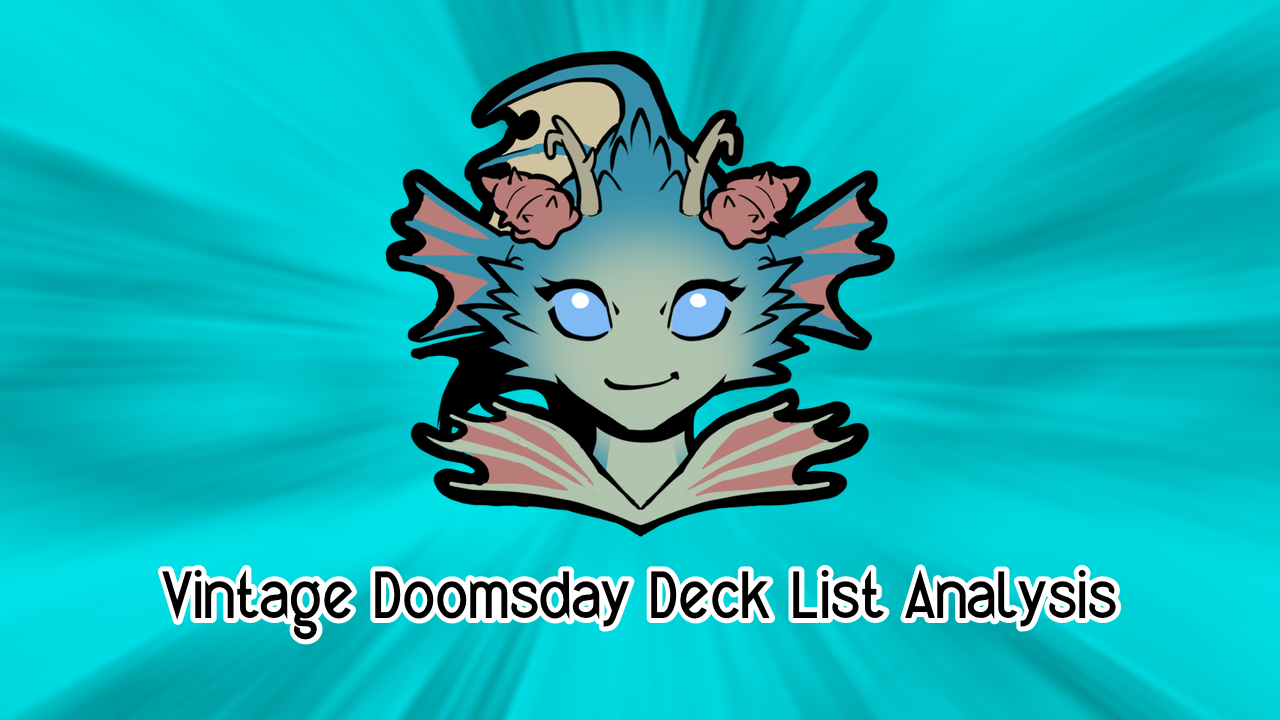 Vintage Doomsday Deck List Analysis for 2022.06.25-26
Although we have eleven lists this week, seven are exact copies of discoverN's latest list.

Saturday Challenge
Sunday Challenge
League
Core and Differences
Core
discoverN (8th Place) Differences
Cuikui (15th Place) Differences
ScreenwriterNY (18th Place) Differences
CrazyDiamond513 (29th Place) Differences
discoverN (5th Place) Differences
Avaloon (14th Place) Differences
_INF_ (16th Place) Differences
ProbieWanKenobi (17th Place) Differences
Slasher21 (21st Place) Differences
ScreenwriterNY (32nd Place) Differences
JJtheGiantSlayer (5-0) Differences
Total Differences
Thoughts
Main Core: 56 cards Side Core: 11 cards
It's safe to say discoverN has the right idea with Monastery Mentor. Me? I'm stubborn as hell and will still be playing Sedgemoor Witch for now, but I'd recommend packing that Tundra.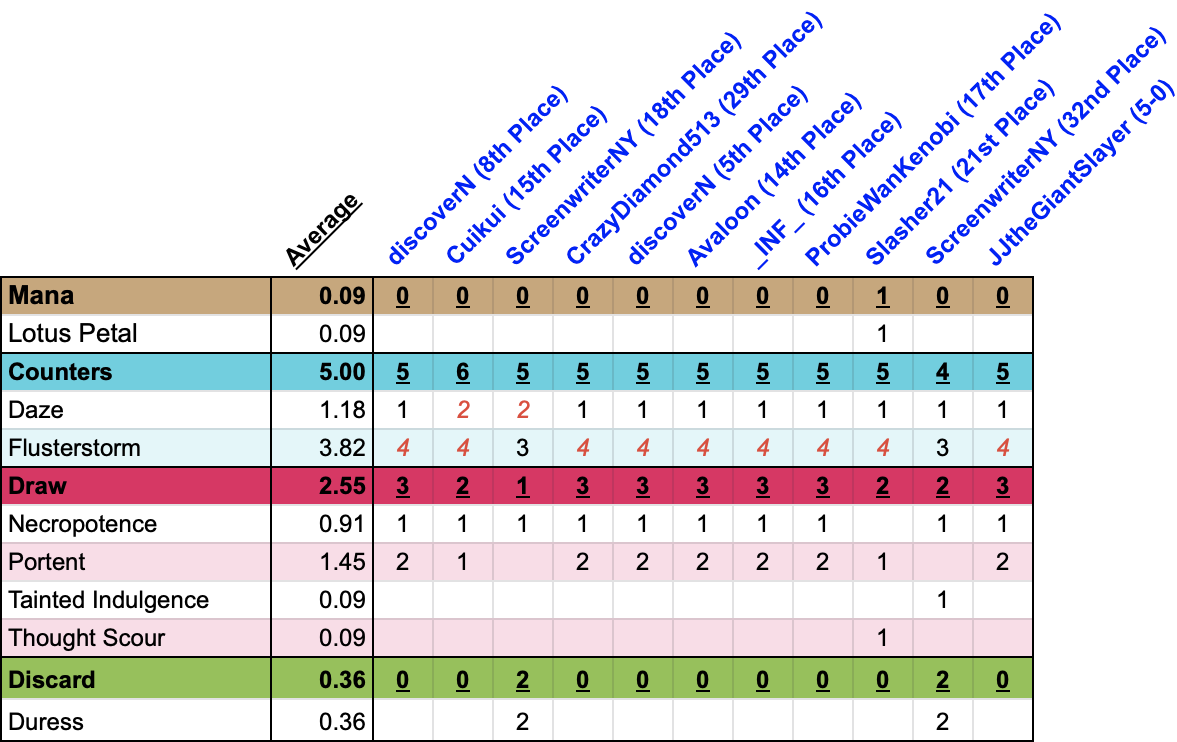 Slasher21 dropped Necropotence and, weird to say, played Lotus Petal instead. Then choosing Thought Scour over the second Portent, these are subtle, but interesting changes to discoverN's list. The sideboard remains the same.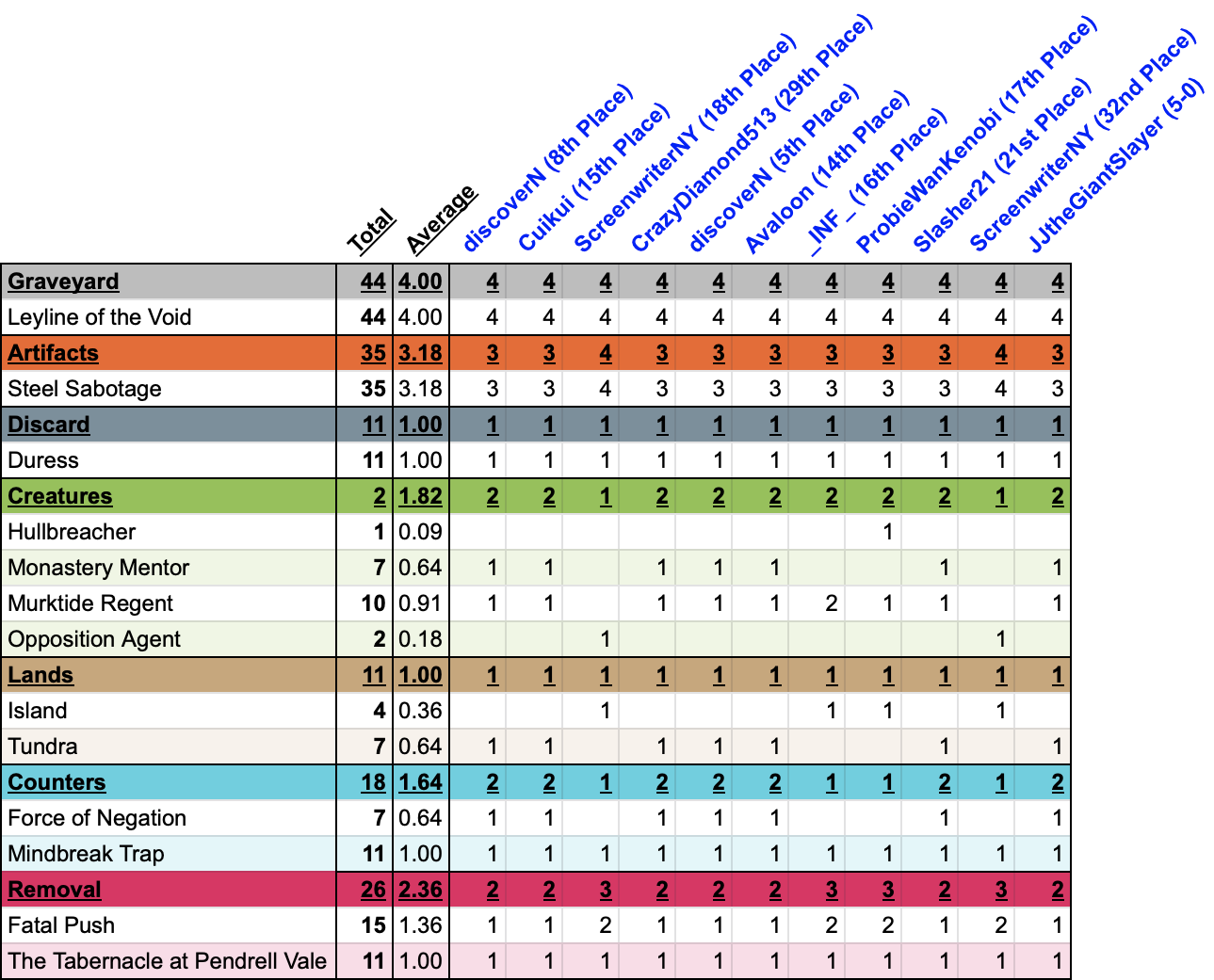 Which is to say, nothing interesting out of the sides this week. Bazaar decks, namely Hogaak, are still out in large numbers. This is making Doomsday's numbers tick up as well, so perhaps don't be too hasty to leave that Opposition Agent at home.
---
If you enjoy these articles, consider supporting me on Patreon. Or how about a tip via Paypal? You can even sign up with ManaTraders using my link to give me some bonus credit.
Best of luck to everyone playing this weekend!
And thanks! I love you.