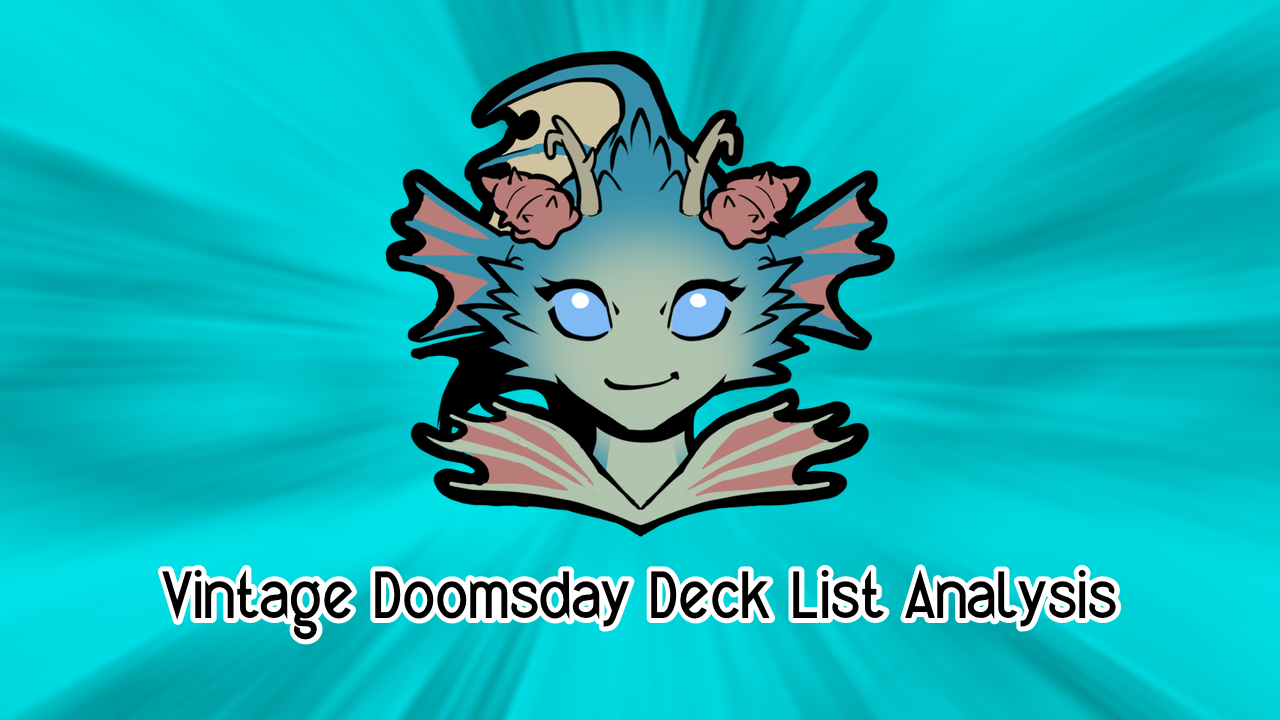 Vintage Doomsday Deck List Analysis for 2022.07.02-03
Lower numbers this week, but good turnover for those playing the deck. As always, you have to love my ""ability"" to call the meta, as I said to pack those Opposition Agents to counteract all those Doomsday players. Of which there were so few.
Whoops.
Saturday Challenge
Sunday Challenge
League
Core and Differences
Core
reiderrabbit (8th Place) Differences
SingPanMan (1st Place) Differences
discoverN (4th Place) Differences
Tsubasa_Cat (26th Place) Differences
discoverN (5-0) Differences
Total Differences
Thoughts
Main Core: 55 cards Side Core: 8 cards

The mains are fairly standard this week, only reiderrabbit being on a bit of a throwback to the double Duress and Daze plan, opting to play slightly less draw than others.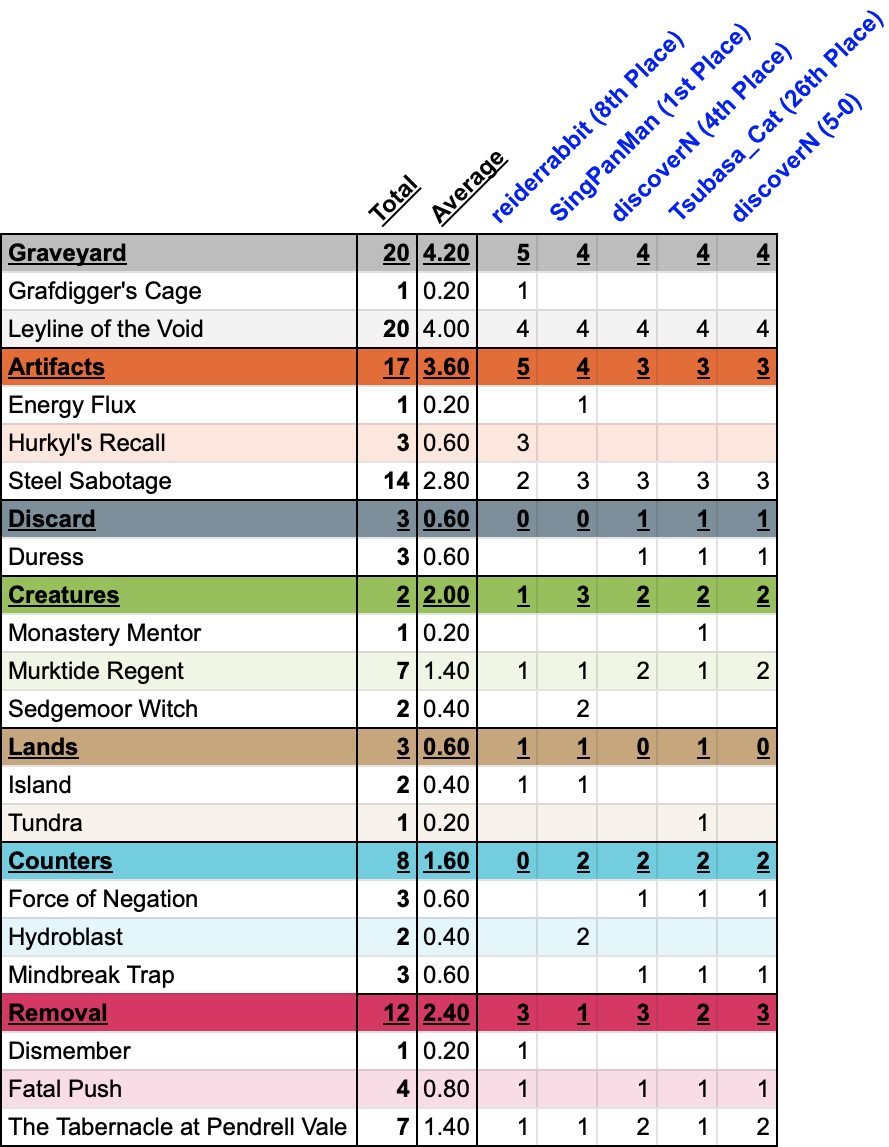 It looks like discoverN is off of the Monastery Mentor package for now. Time and place and all that. SingPanMan continues to dance to to the beat of his own drum, opting to play two copies of Sedgemoor Witch and Hydroblast. I've been playing one copy of the Witch, and been loving it. Although, learn from my mistakes and don't get too hasty attacking with it. We're a combo deck. Losing the Witch to a flashed in Endurance hurt. (Yes, I know it has Menace. They had another creature.) Doomsday is a Vintage deck that wins with creatures, but be careful. The Witch is there to keep you alive and win if the chance arises.
With all the Hogaak and Tinker reiderrabbit playing Grafdigger's Cage is quite a good call. Sadly we lack Urza's Saga to help search it out, but as far as multi-purpose cards go, Grafdigger's does a lot of work. Dismember, however, I'm not sure how I feel about. That's a lot of life to spend sometimes when Fatal Push takes care of the bulk we want to get rid of.
---
If you enjoy these articles, consider supporting me on Patreon. Or how about a tip via Paypal? You can even sign up with ManaTraders using my link to give me some bonus credit.
Best of luck to everyone playing this weekend!
And thanks! I love you.