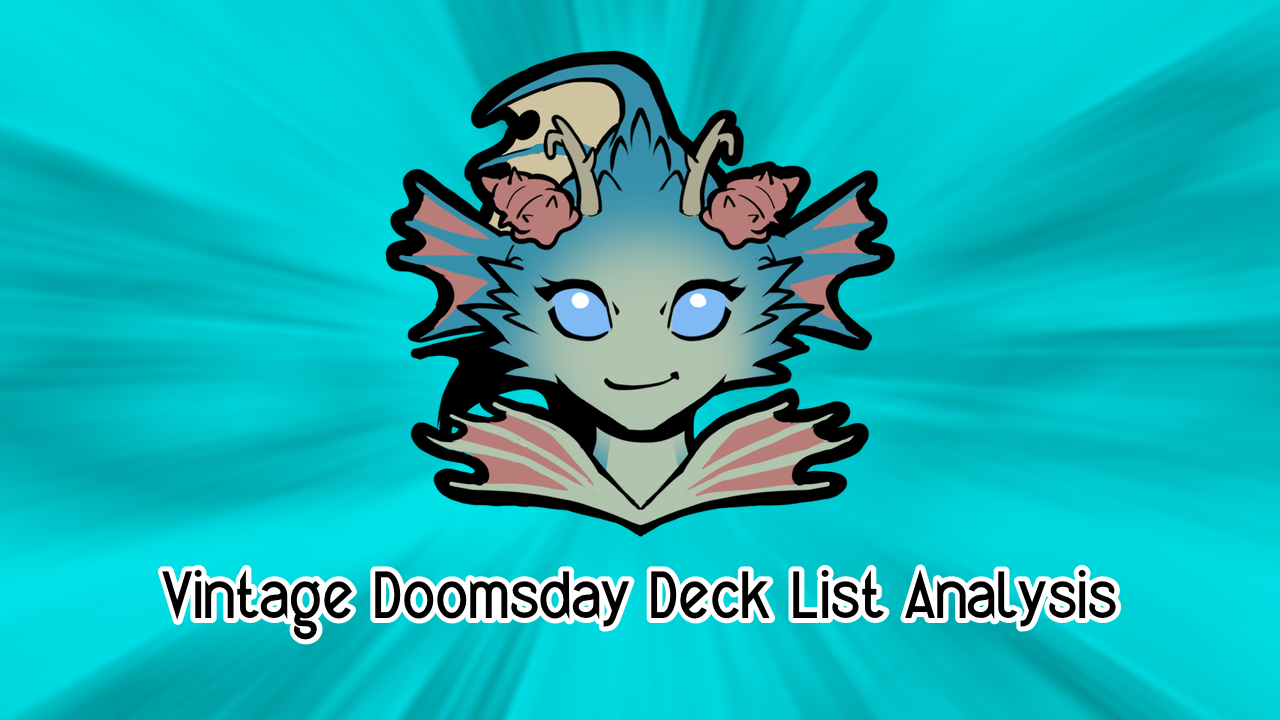 Vintage Doomsday Deck List Analysis for 2022.06.11-12
discoverN is tearing it up again, but overall, Doomsday is coming out in low numbers.
Saturday Challenge
Sunday Challenge
League
Core and Differences
Core
discoverN (11th Place) Differences
MaxMagicer (12th Place) Differences
discoverN (1st Place) Differences
malakias (5-0) Differences
Total Differences
Thoughts
Main Core: 57 cards Side Core: 10 cards
Very similar mains this week, and Duress has all but disappeared.

discoverN deciding to play two copies of Portent on Sunday is interesting. Upping draw spells not only helps when switching to the potential Monastery Mentor plan, but also just helps get there faster. Which we likely have to do against the Bazaar decks popping up. Other than that, the mains are very stable as of late.

Speaking of the Mentor juke, I have to assume it, like the extra Portent, is for helping against Hogaak decks. I do wonder if Sedgemoor Witch could play a role here. While it does not close out games as fast as Mentor, it plays well with the Dark Ritual game plan, and helps us maintain our lifetotal. Be careful when copying discoverN's lists, though. I feel like a sharp uptick in Shops lists could mean you're not as prepared. Granted, it seems with the Aggro path those decks have been taking, options like Energy Flux are too slow. Maybe discoverN has the right pieces after all.
If you enjoy these articles, consider supporting me on Patreon. Or how about a tip via Paypal? You can even sign up with ManaTraders using my link to give me some bonus credit.
Best of luck to everyone playing this weekend!
And thanks! I love you.