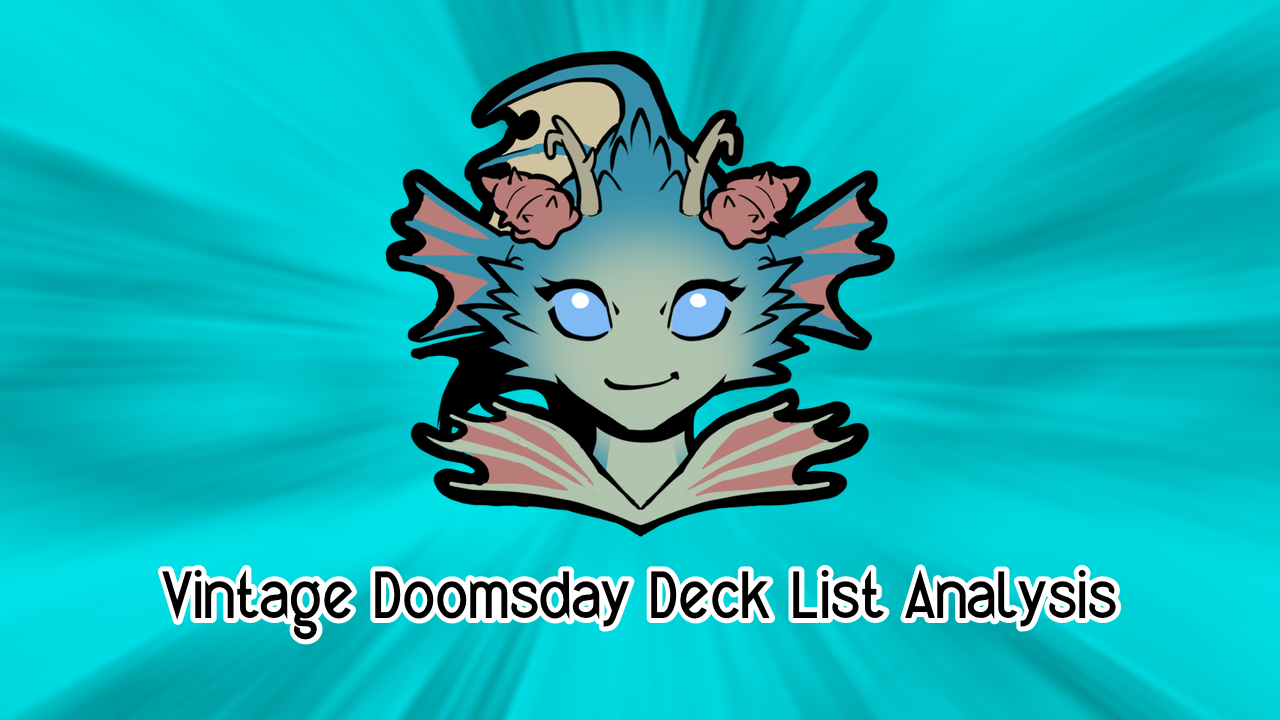 Vintage Doomsday Deck List Analysis for 2022.06.04-05
What's old is new again. Also, Tundra?
Saturday Challenge
Sunday Challenge
League
Core and Differences
Core
discoverN (6th Place) Differences
laughingrock (26th Place) Differences
discoverN (12th Place) Differences
revenantkioku (31st Place) Differences
Vertyx_ (5-0) Differences
Total Differences
Thoughts
Main Core: 56 cards Side Core: 11 cards
Both of discoverN's lists are the same, Vertyx_ and laughingrock have the same list except for an Opposition Agent instead of one Murktide Regent for laughingrock in the side, and I'm basically playing discoverN's last list except I have an Agent and my beloved Watery Grave. Very samey.
Except look at that Tundra and Monastery Mentor in discoverN's side. I'll be honest, I'm not entirely sure where it would come in. Having an alternate win condition against most non-combo decks could be good. But since practically every deck right now is a combo deck (Tinker/Key at the least), or blazingly fast with creatures (Bazaar and Shops), I'm unsure where I'd side this in. But I do like it.
Both Breach and Aggro Shops are on the rise. I felt like Hurkyl's Recall could have helped me a few times this weekend. Then again, I played against Shops four times. So take that with a grain of Urza's Salt.
---
If you enjoy these articles, consider supporting me on Patreon. Or how about a tip via Paypal? You can even sign up with ManaTraders using my link to give me some bonus credit.
Best of luck to everyone playing this weekend!
And thanks! I love you.