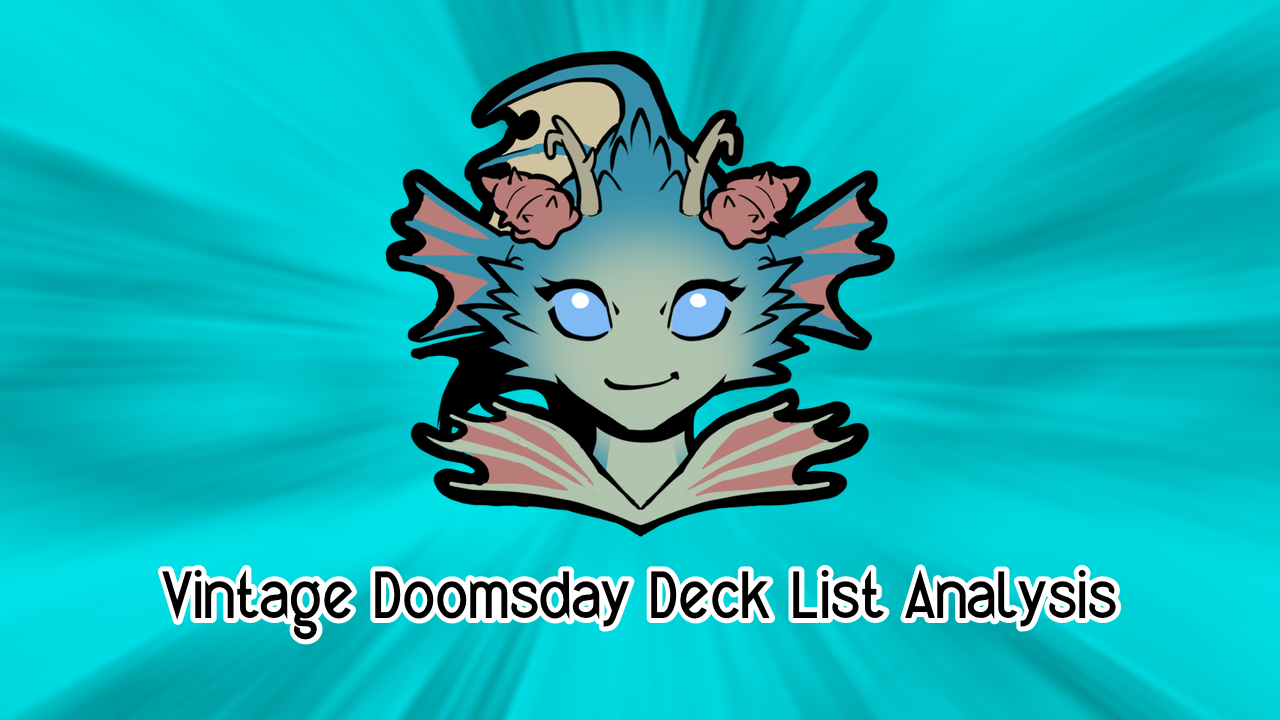 Vintage Doomsday Deck List Analysis for 2022.04.02-03
The last Showcase Challenge of the season means more Preliminaries fire as people attempt to get their QPs. Not a single Doomsday list in any of the preliminaries, but we've got five list to look at with some interesting sideboard choices.
Saturday Challenge
Sunday Challenge
League
Core and Differences
Core
01 discoverN (26th Place) Differences
02 discoverN (1st Place) Differences
03 Diem4x (18th Place) Differences
04 SingPanMan (20th Place) Differences
05 XShockWaveX (5-0) Differences
Total Differences
Thoughts
Main Core: 54 cards Side Core: 9 cards

Duress in the main has dropped down to one. discoverN continues to be the one playing Merchant Scroll. It seems to be taking the place of a counterspell. Nothing unique has popped up in the Counter or Draw suite as of late.

At first glance sideboards seem fairly standard this week. However discoverN is playing both Engineered Explosives and Snuff Out. EE is a nice catch all, especially since Doomsday puts few non-land permanents on the battlefield. Snuff Out's "free" mode is a good chunk of life, but a simple way of dealing with problematic creatures is rarely a bad thing.
If you enjoy these articles, consider supporting me on Patreon. Or how about a tip via Paypal? You can even sign up with ManaTraders using my link to give me some bonus credit.
Best of luck to everyone playing this weekend!
And thanks! I love you.