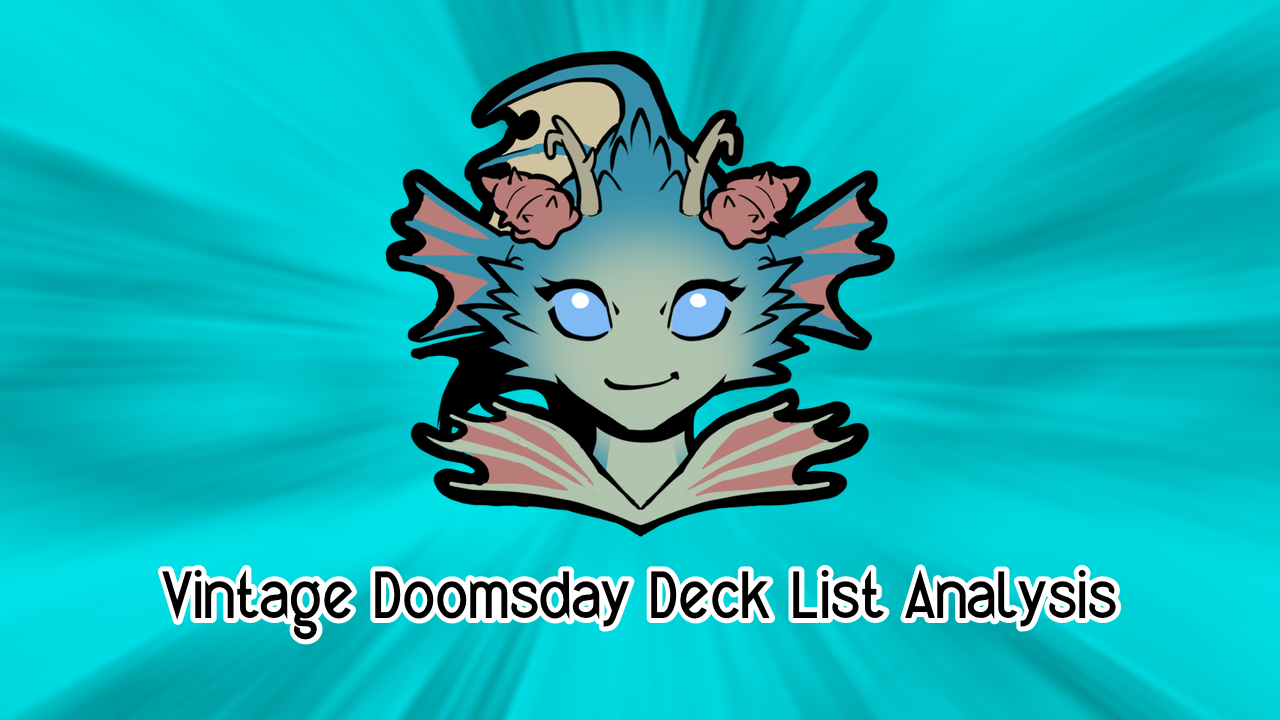 Vintage Doomsday Deck List Analysis for 2022.03.26-27
Not many lists, but an interesting take on Doomsday this week is worth going into on its own. First, the traditional Doomsday lists.
Saturday Challenge
Sunday Challenge
League
Core and Differences
Core
ConnorM426 (11th Place) Differences
discoverN (29th Place) Differences
SingPanMan (16th Place) Differences
Vertyx_ (28th Place) Differences
discoverN (30th Place) Differences
fluffy21 (5-0) Differences
Total Differences
Thoughts
Main Core: 56 cards Side Core: 10 cards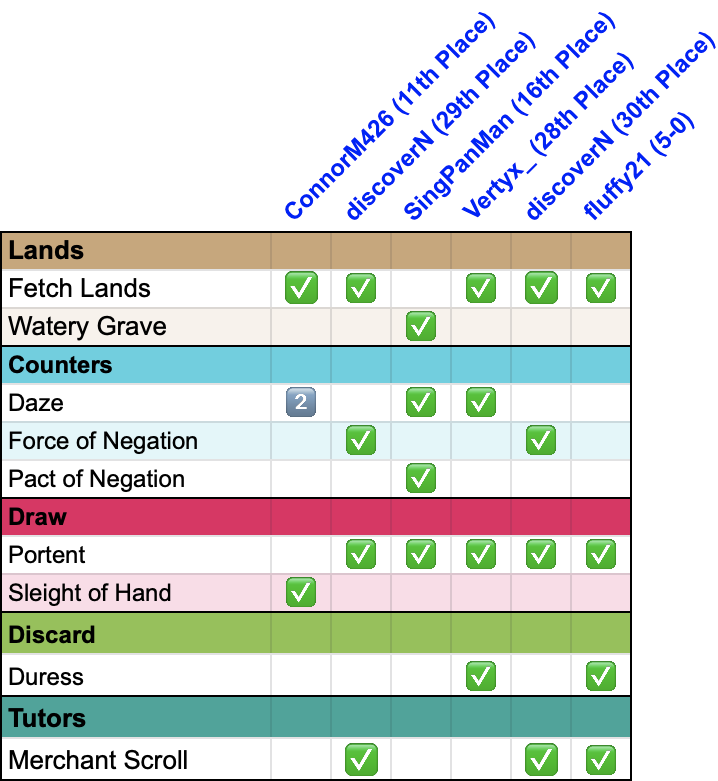 Everyone played at least one Duress this weekend, and some chose to back that up with copies of Daze. Merchant Scroll hasn't gained much traction outside of discoverN's lists and those who choose to copy them.

Hope of Ghirapur found its way into discoverN's sideboards. This little Legendary can lock the opponent out long enough to gain an advantage or simply win. Other than that, tweaks seem to have been made to adjust to the meta. However, the decline in Doomsday's performance seems to suggest others are doing the same and on a larger scale.
It's worth noting that brianpk80 got second place with an Oracle based deck that plays Doomsday, but it's such a distinct deck that I'm going to go into it by itself after playing it a few leagues.
---
If you enjoy these articles, consider supporting me on Patreon. Or how about a tip via Paypal? You can even sign up with ManaTraders using my link to give me some bonus credit.
Best of luck to everyone playing this weekend!
And thanks! I love you.