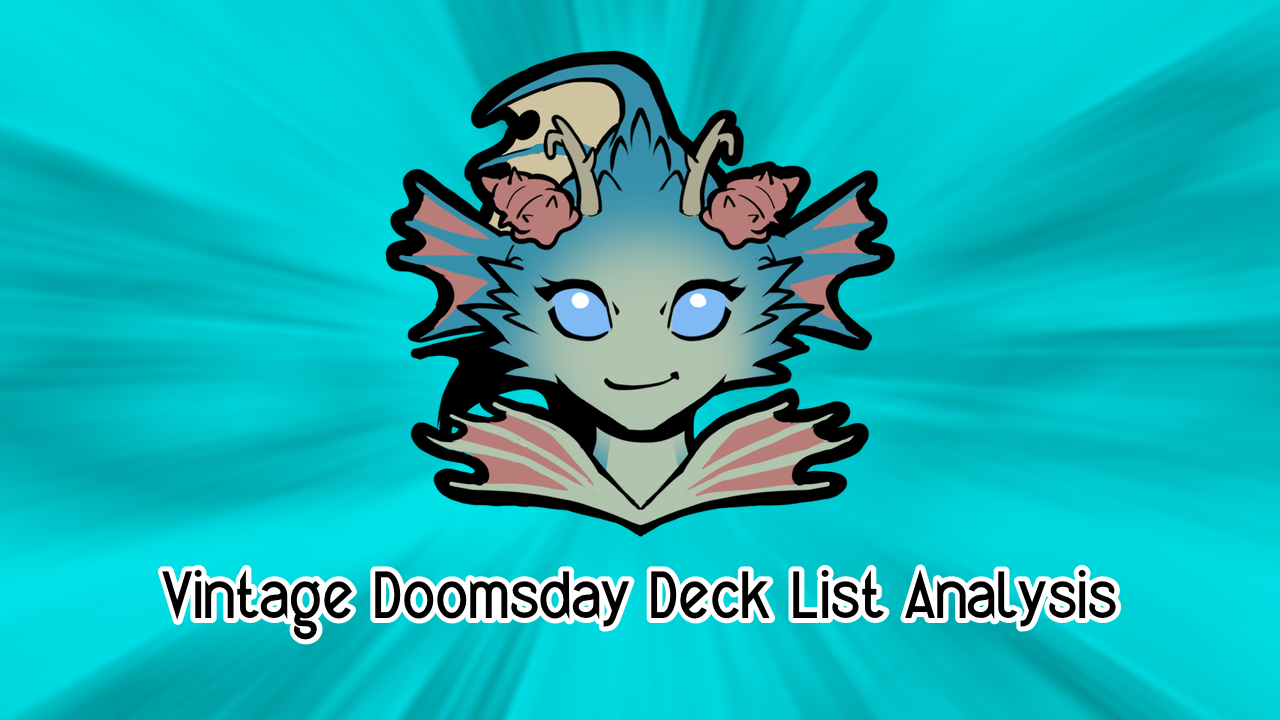 Vintage Doomsday Deck List Analysis for 2022.04.09-10
A slight increase in deck lists this week, but the results feel more all over the place. The Tinker-Menace keeps on chugging and Doomsday has to keep adapting.
Saturday Challenge
Sunday Challenge
League
Core and Differences
Core
MaxMagicer (13th Place) Differences
bennybo (27th Place) Differences
ScreenwriterNY (8th Place) Differences
bennybo (19th Place) Differences
revenantkioku (20th Place) Differences
discoverN (22nd Place) Differences
L4rss0n (5-0) Differences
Total Differences
Thoughts
Main Core: 55 cards Side Core: 11 cards
Duress has all but taken over Daze.


Keep in mind that everyone is playing at least one copy of Duress. Drown in the Loch is an interesting choice that gives some well needed utility, but I worry about the cost. It makes me think of Unsubstantiate, which might be a bit worse but could also work in some interesting ways. That said, two mana is a lot right now in Vintage. Although I myself have still been on three Flusterstorm, the card is getting worse and worse with all the Tinker decks around. Getting some extra utility out of our cards is exactly what we need right now. Probably at one mana, though.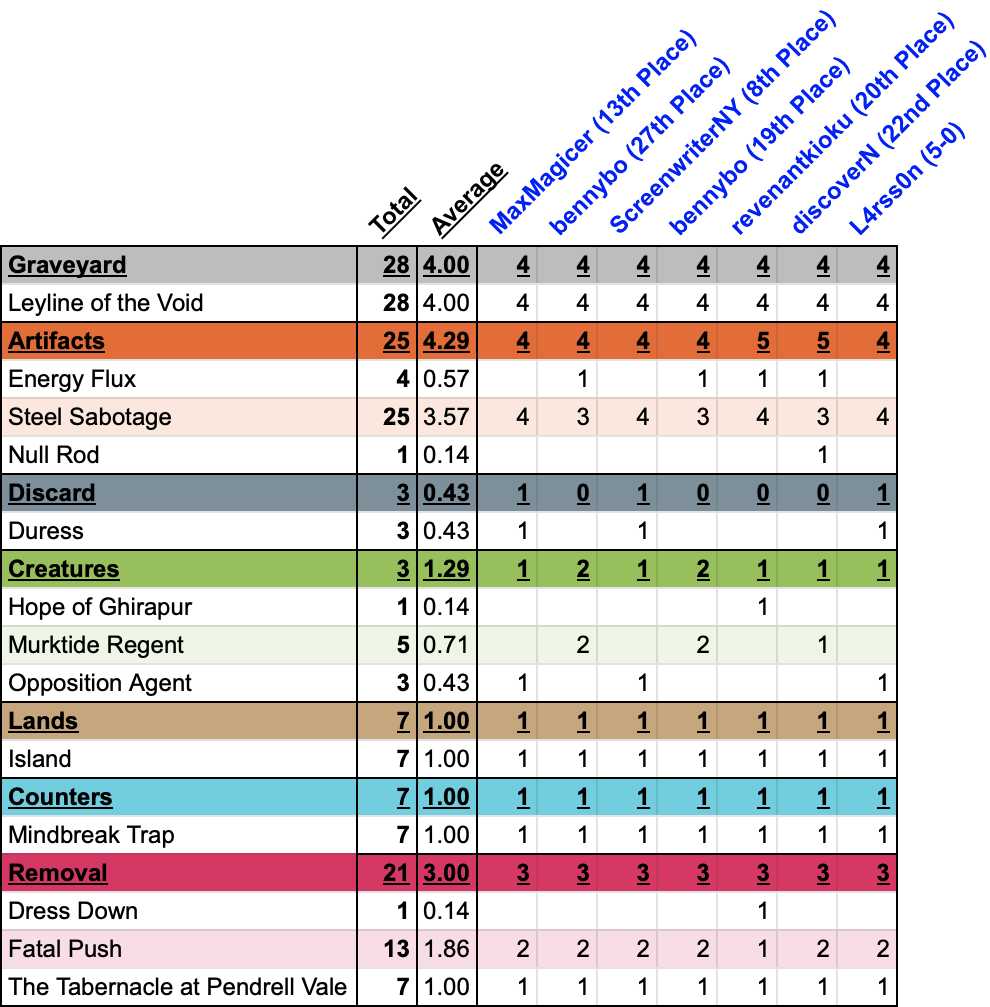 Although discoverN was off of Hope of Ghirapur this week, I gave it a shot and was fairly impressed. Null Rod to attack all the Artifacts going around doesn't seem like the worst of ideas. bennybo was on the Murktide Regent plan, and while that creature has done some damn fine work, I'm still not sure we want to go that far in on it.
If you enjoy these articles, consider supporting me on Patreon. Or how about a tip via Paypal? You can even sign up with ManaTraders using my link to give me some bonus credit.
Best of luck to everyone playing this weekend!
And thanks! I love you.