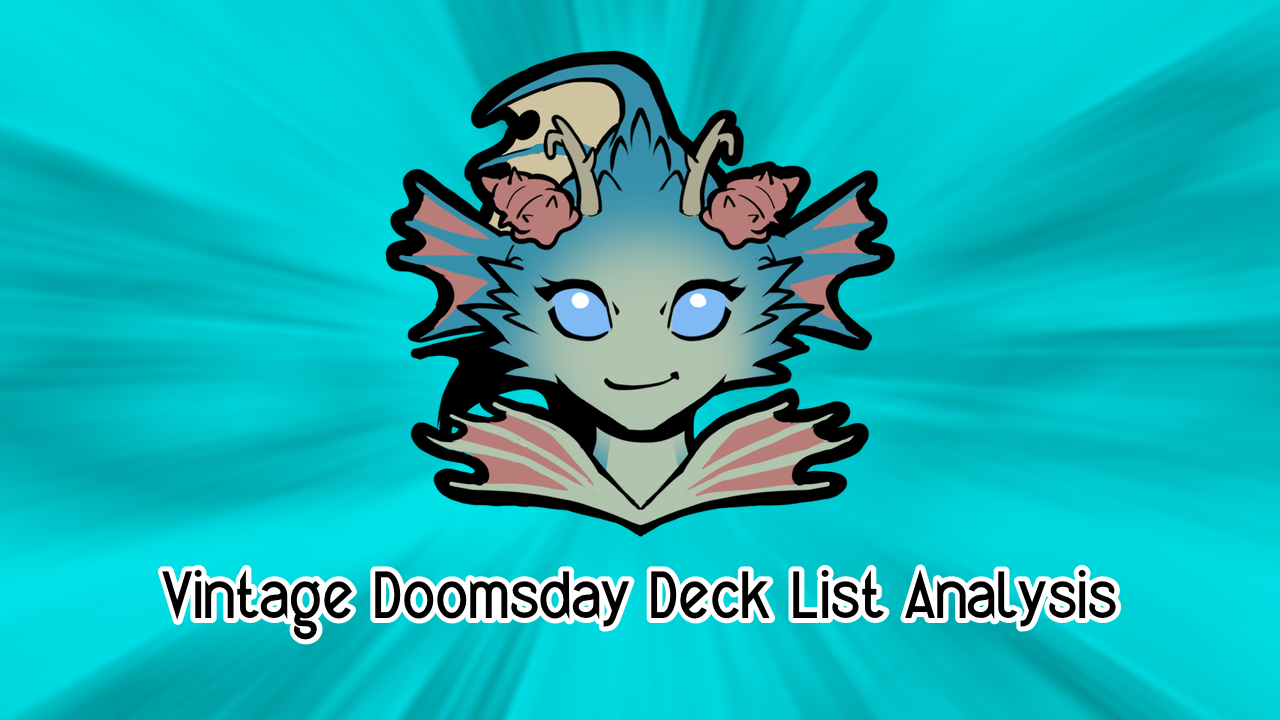 Vintage Doomsday Deck List Analysis for 2022.02.19-20
Thirteen deck lists this past weekend. It was a good one for Doomsday, so be prepared to see a bit of extra sideboard hate coming in. That or live by the Storm Player's mantra for Mindbreak Trap: "I don't know what that is, and I'm not playing around it."
Saturday Challenge
Sunday Challenge
Preliminaries
League
and Differences
Core
discoverN (4th Place) Differences
Clone9 (8th Place) Differences
Vertyx_ (13th Place) Differences
MaxMagicer (29th Place) Differences
StormGuyisme (30th Place) Differences
SingPanMan (3rd Place) Differences
discoverN (5th Place) Differences
Vertyx_ (7th Place) Differences
bennybo (15th Place) Differences
ScreenwriterNY (24th Place) Differences
StormGuyisme (31st Place) Differences
discoverN (3-1) Differences
Zwoor (5-0) Differences
Total Differences
Thoughts
An important thing to note when so many repeat players show up is to see how much they altered their lists. Most don't in a short period of time. Both discoverN and Vertyx_ ran the same lists Saturday and Sunday. discoverN's Preliminary list ran Treasure Cruise over Portent. Being on double Duress, Cruise seems like a great choice to use the likely higher number of cards in the graveyard. Perhaps discoverN felt it was still a little too slow, as he was back on Portent for the weekend.


discoverN tends to lead the way with Doomsday lists. We're down to one Daze in several lists and playing Duress in place most of the time. discoverN himself is up to two copies of Duress, Mystical Dispute missing from his lists. With Force of Negation still around, this says the goal is to proactively disrupt the high number of Tinker and Saga decks at the moment, and find the opportunity to combo off.


Although there is a good amount of variety in the sideboards this week, no fundamental changes have been made. It all comes down to taste and what you're expecting.
---
If you enjoy these articles, consider supporting me on Patreon. Or how about a tip via Paypal? You can even sign up with ManaTraders using my link to give me some bonus credit.
Best of luck to everyone playing this weekend!
And thanks! I love you.