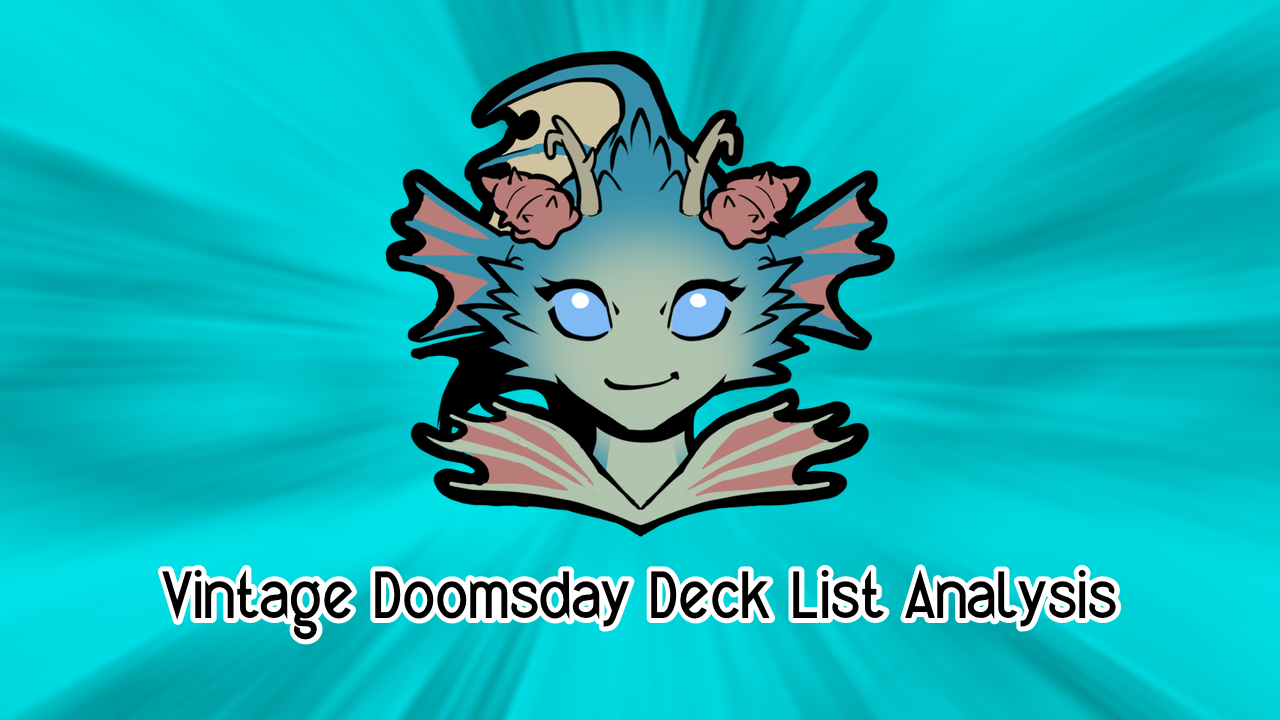 Vintage Doomsday Deck List Analysis for 2022.02.12-13
It was a healthy week for Vintage Doomsday results.
Saturday Challenge
Sunday Challenge
Core and Differences
Core
MaxMagicer (2nd Place) Differences
Nammersquats (17th Place) Differences
Ikashy (30th Place) Differences
SingPanMan (4th Place) Differences
discoverN (13th Place) Differences
StormGuyisme (22nd Place) Differences
revenantkioku (25th Place) Differences
Total Differences
Thoughts
Nothing particularly unique this week, but there are some interesting trends.


Sleight of Hand is so hot right now. MaxMagicer's results have been well, and people have been following suit in playing Sleight of Hand. Getting around draw restriction hate is good, and unlike Portent which only bests Narest and Leovold types, Sleight works versus Hullbreacher and gives you the card now. We of course trade this for digging a bit deeper or getting to shuffle.
Main Duress is also picking up steam, probably due to the number of Tinker decks right now. There's a lot of Tinker decks right now.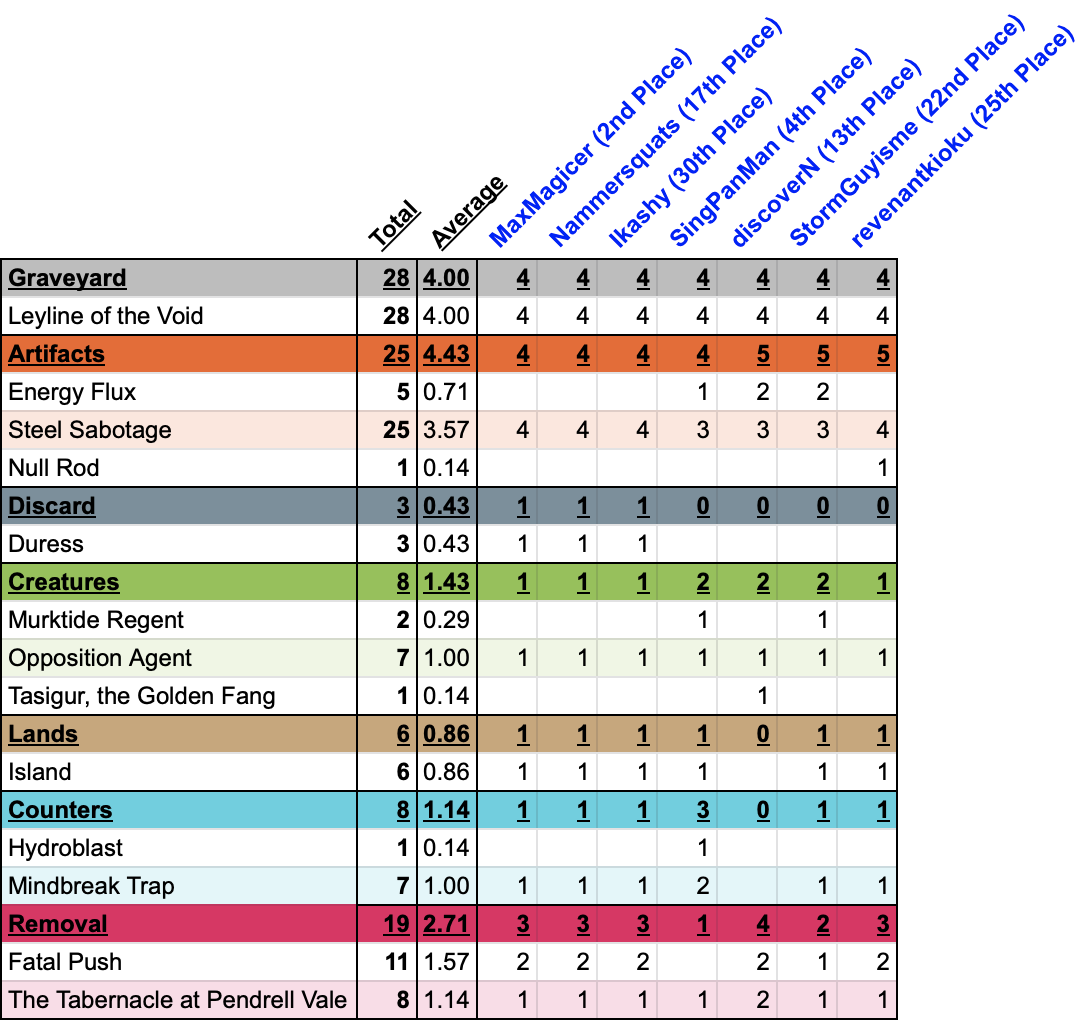 No one can really agree on what creatures to run other than Opposition Agent, or if we even need them. I did suffer a loss to discoverN because of Tasigur beating the living hell out of me. I love when SingPanMan is playing Hydroblast. It feels good and clean in the Pyroblast world in which we live in. Well, except when Mono Blue Tinker decks start coming up. BUt we need to fight on every axis we can.
---
If you enjoy these articles, consider supporting me on Patreon. Or how about a tip via Paypal? You can even sign up with ManaTraders using my link to give me some bonus credit.
Best of luck to everyone playing this weekend!
And thanks! I love you.