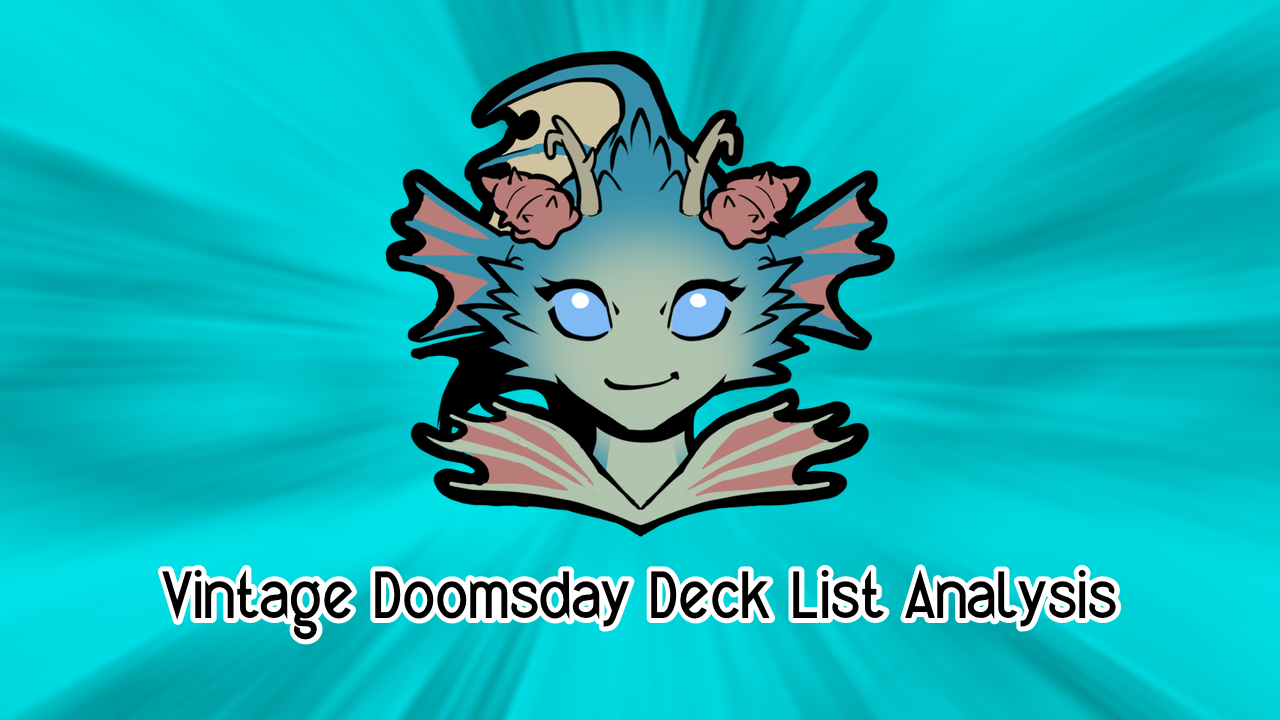 Vintage Doomsday Deck List Analysis for 2022.02.26-27
What a week Doomsday had! But can it keep it up or is will players catch on?
Saturday Challenge
Sunday Challenge
Preliminaries
League
Core and Differences
Core
MaxMagicer (5th Place) Differences
discoverN (21st Place) Differences
revenantkioku (2nd Place) Differences
billster47 (5th Place) Differences
discoverN (6th Place) Differences
SingPanMan (19th Place) Differences
Sahakvic (28th Place) Differences
namekian (5-0) Differences
Total Differences
Thoughts

Duress is catching on in a big way. It makes sense. Daze is only really good turn one on the play right now. If it's not protecting a Doomsday, then it's simply doing nothing or getting pitched to a Force. Being proactive, as well as getting information, makes Duress powerful.
Sahakvic is playing an interesting list here. It looks like it's trying to get an edge against the mirror and graveyard decks with its Opposition Agent and Dauthi Voidwalkers. These come at the cost of the topdeck tutors, which some sort of sense if a Voidwalker ends up casting the opponent's Ancestral Recall or the like.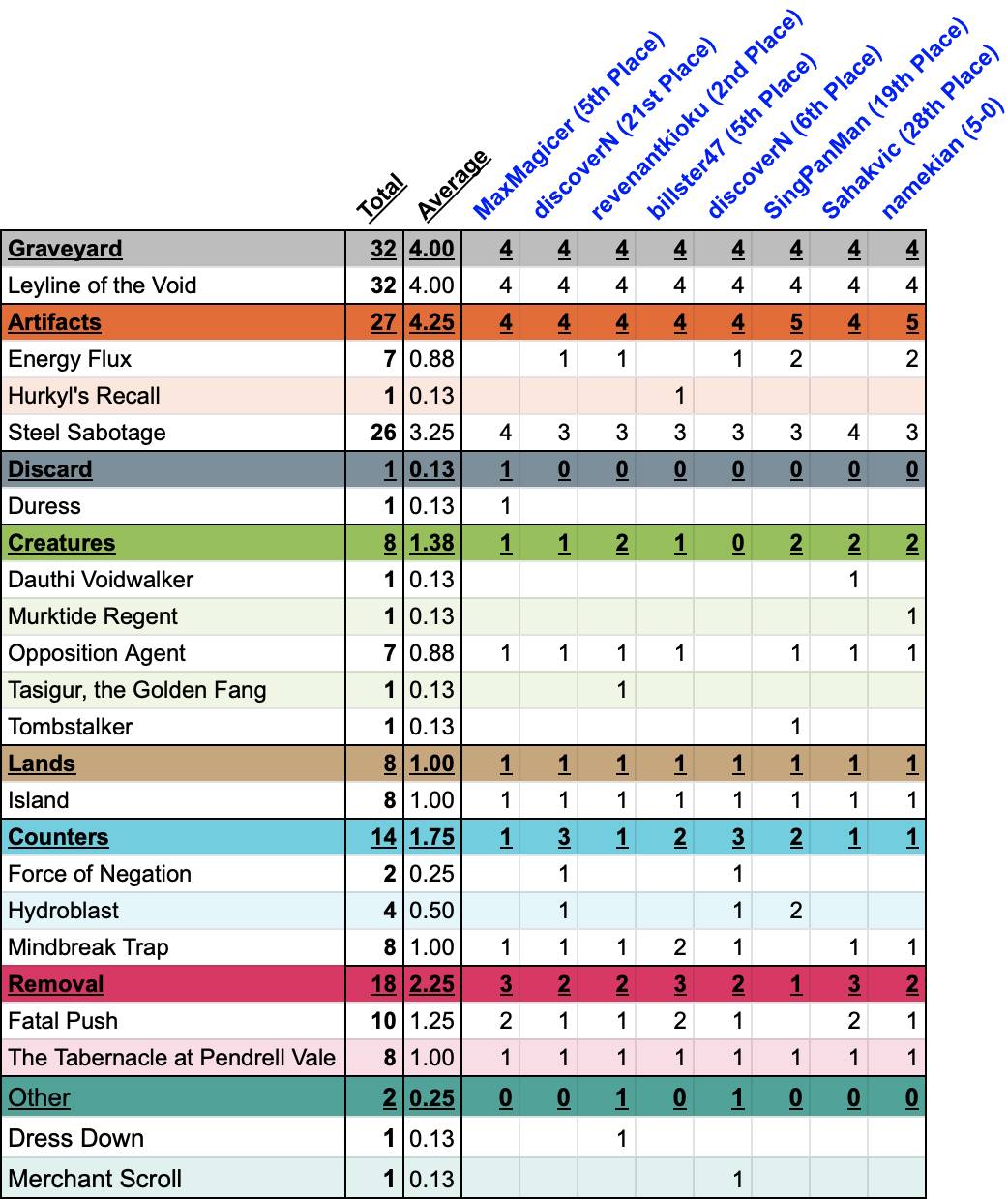 Sideboards are fairly standard this week. The one confusing thing here is Merchant Scroll in discoverN's side. I have to wonder if this was a test to see if it is worth playing in the main. I can see siding it in for Daze against slower matchups.
---
If you enjoy these articles, consider supporting me on Patreon. Or how about a tip via Paypal? You can even sign up with ManaTraders using my link to give me some bonus credit.
Best of luck to everyone playing this weekend!
And thanks! I love you.