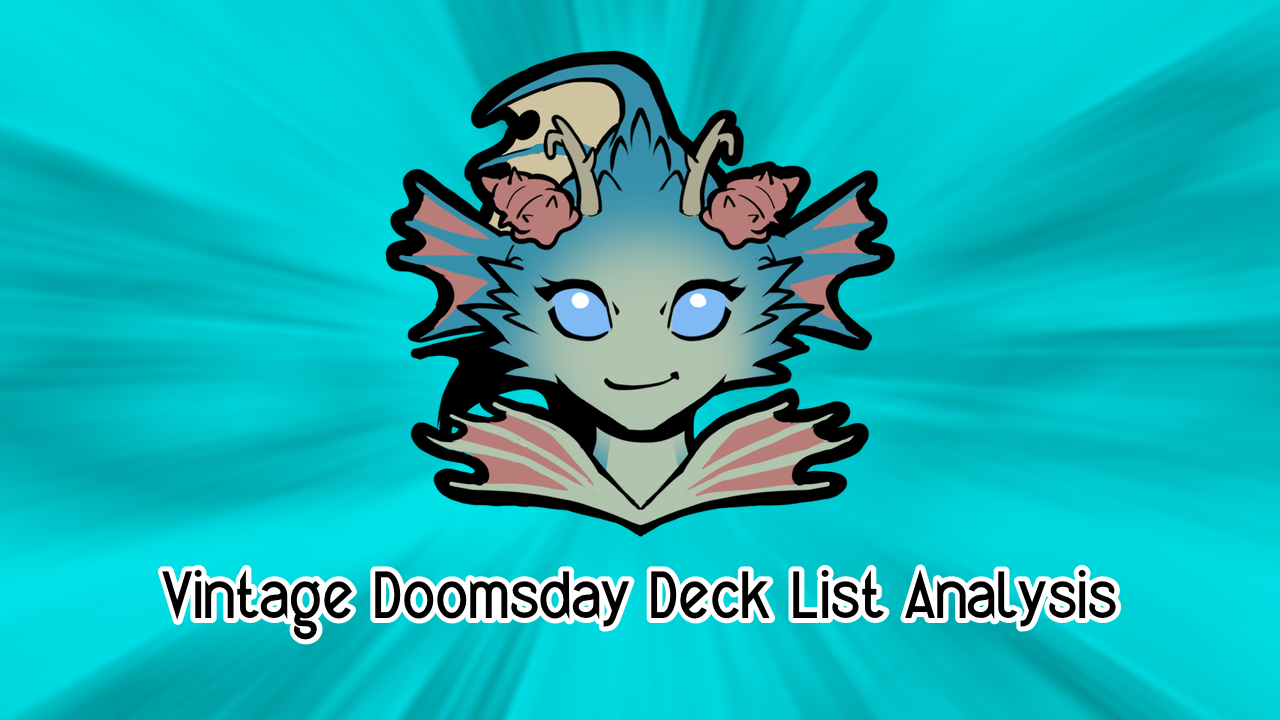 Vintage Doomsday Deck List Analysis for 2022.01.15-16
When discoverN is playing Shops, maybe it's not Doomsday's weekend.
Saturday Challenge
Sunday Challenge
League
Core and Differences
Core
Clone9 (9th Place) Differences
revenantkioku (27th Place) Differences
Vertyx_ (5-0) Differences
Total Differences
Thoughts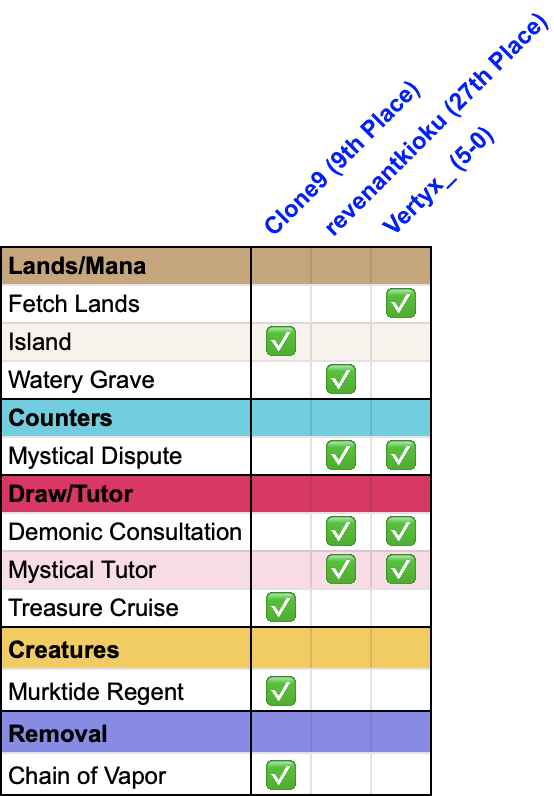 Cutting Demonic Consultation and doing well might seem important. I'm still not sold. Cut Necropotence. Please! While Murktide Regent is a nice clock, I wish we had some utility creatures that could serve for the blocking we need and further the Doomsday gameplan. So far, nothing really exists. Maindeck Chain of Vapor seems like a solid choice considering the meta right now. Bouncing a sphere or a Hollow One might just buy the right opportunity to close the game.

Sideboards are also getting fairly homogenized. While I look through various sets to see if there are any weird cards that might play a role, it seems like we Doomsday players need to focus on playing well and resolving Doomsday fast. Getting too cute might ruin our days. We don't usually win through damage.
Always Be Casting Doomsday
---
If you enjoy these articles, consider supporting me on Patreon. Or how about a tip via Paypal? Thanks, and good luck to everyone playing this weekend! I love you.