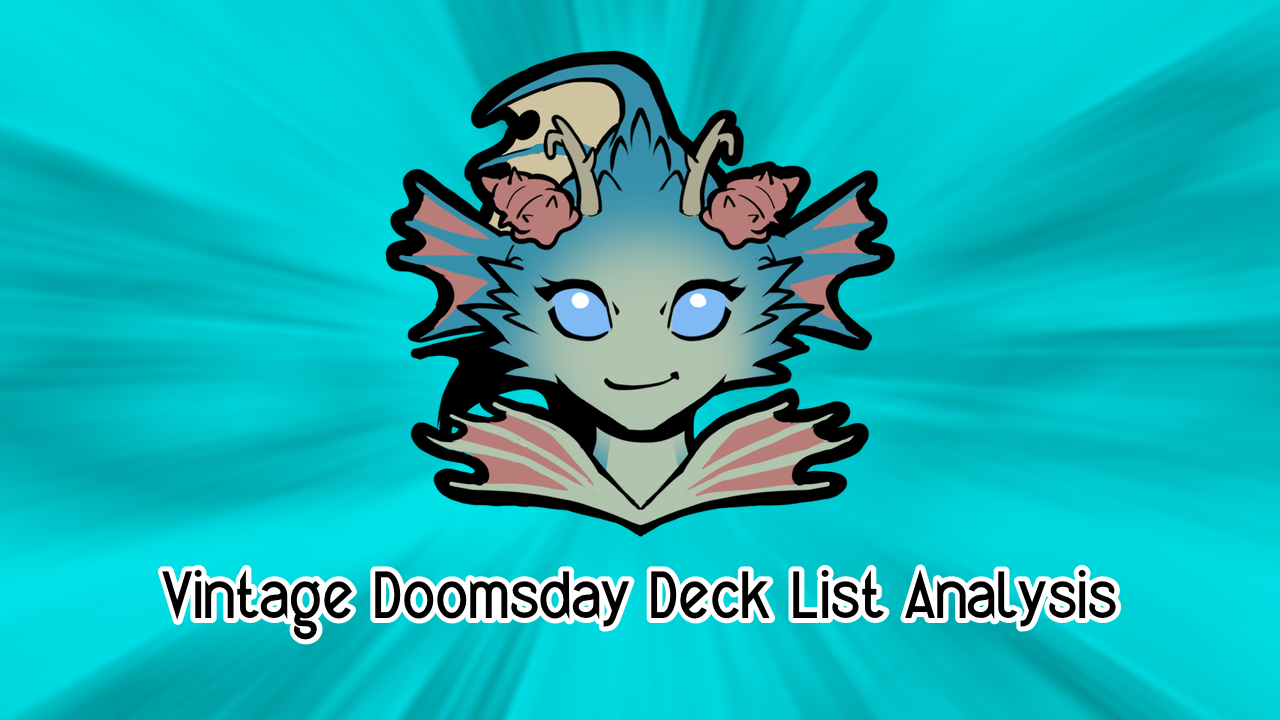 Vintage Doomsday Deck List Analysis for 2022.01.02-03
Happy New Year! Only two lists to peek at this week, but what interesting things do they have?
Sunday Challenge
League
Core and Differences
Core
revenantkioku (32nd Place) Differences
FGC (5-0) Differences
Total Differences
Thoughts
I do hope this does not become me comparing my own list to someone else's every week. That'd be... Well, awesome that I am placing in the challenges but awkward because who doesn't like growth?

FGC chose the Lotus Petal for faster games and I stuck to the standard Portent. Nothing too exciting here. Perhaps some looking around for a new card to use in the main flex spots is necessary. I am currently low on ideas.

I want to pretend that the double Dress Down did something, but it barely came into play and often I wished I had another Fatal Push. Massacre in the League List makes me feel like White Aggro must be showing up a lot in the leagues. I doubt I'd bring it to a big tournament.
I was fairly disappointed in Energy Flux as it often rotted away in my hand as my lands got Wasted, Stripped and Ghost Quarter'd away. Hurkyl's Recall might be the right choice.
---
If you enjoy these articles, consider supporting me on Patreon. Or how about a tip via Paypal? Thanks, and good luck to everyone playing this weekend! I love you.