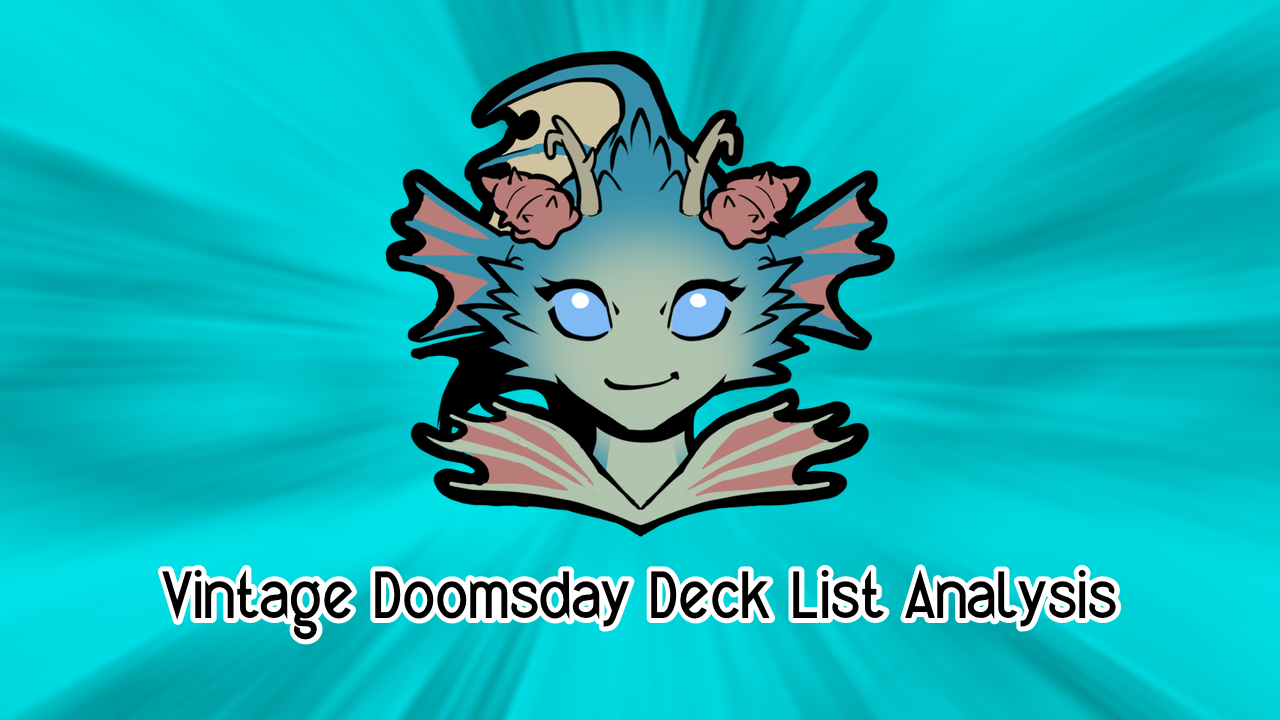 Vintage Doomsday Deck List Analysis for 2021.12.25-26
Merry Xmas! This is the last weekend of 2021, so let's check out these five lists before 2022 comes and brings even more weirdly overpowered creatures to the game of Magic.
Saturday Challenge
Sunday Challenge
League
Core and Differences
Core
Condescend (12th Place) Differences
ecobaronen (17th Place) Differences
pokerswizard (22nd Place) Differences
discoverN (21st Place) Differences
Clone9 (5-0) Differences
Total Differences
Thoughts
It's been a year for Doomsday for sure, as we've not changed much, gotten hardly any new cards, but seen lots of shifts in what is played to battle the meta. And many players have done very well! Congrats to all who made top 8s or even took down challenges and other events!

Clone9 makes the 5-0 league list without playing Demonic Consultation. I see the power of Opposition Agent in the main, but I still think I'd want it over Necropotence rather than cutting out a piece our other combo. Portent continues to be more popular than Treasure Cruise. I do like seeing Sleight of Hand to combat Narset and Leovold.

discoverN has moved to two copies of Energy Flux, which is probably getting better by the day as Urza's Saga and other Tinker decks flourish and Ravager Shops makes a comeback.
Clone9 playing the full set of Fatal Push tells me Mono White is showing up a lot in leagues.
I don't like the Sedgemoor Witches in pokerswizard's side as the card is a bit too slow for what Doomsday wants to be doing. Murktide Regent is a clock and can stop Hollow One. Opposition Agent steals games. If they were on the Ravenous Trap plan I could almost see an argument for the Witches. As is, they still fail to impress me when I try them.
So that's 2021! I missed a few weeks this year, but I feel pretty good about how this data project has been coming along. Sadly, I did not save the data in a way I could do something for a year-end compilation, but with meta shifts I'm not sure how interesting or useful that is anyway. If you have any ideas for how I could further expand on this data in 2022, please let me know!
Have a good one.
---
If you enjoy these articles, consider supporting me on Patreon. Or how about a tip via Paypal? Thanks, and good luck to everyone playing this weekend! I love you.