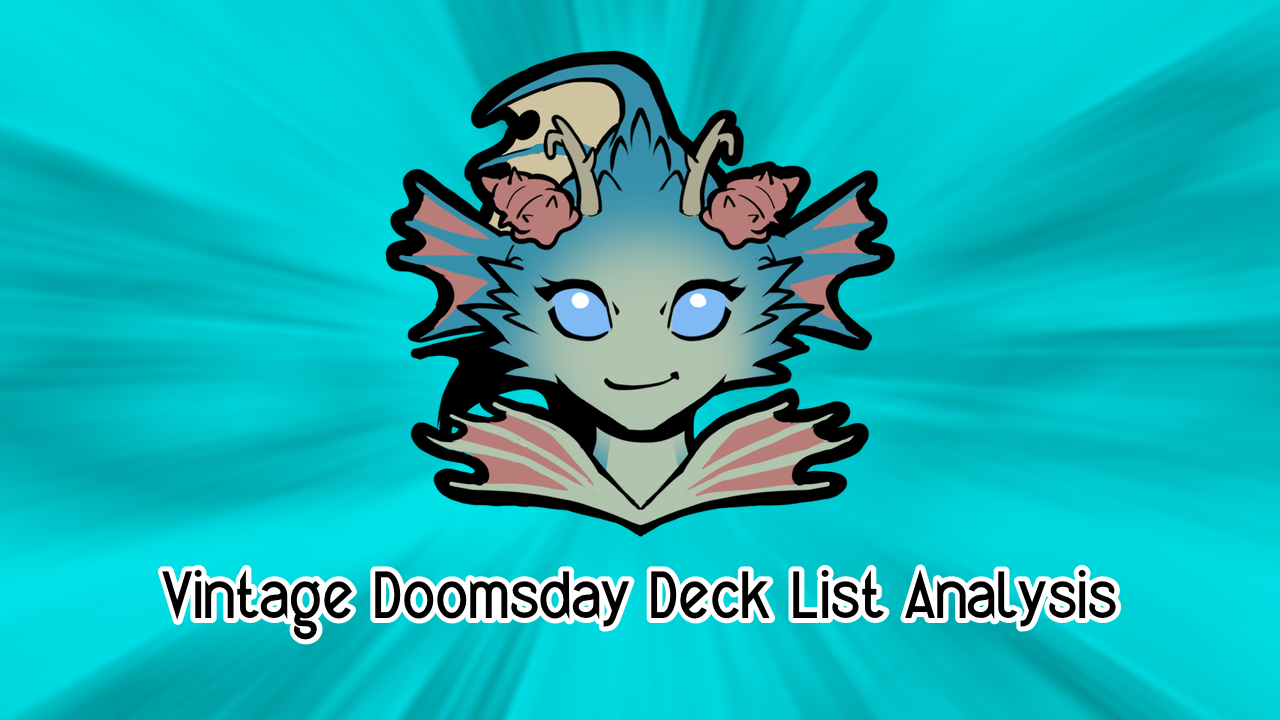 Vintage Doomsday Deck List Analysis for 2021.10.30-31
Congrats to sixmp for the Sunday win. discoverN is back, and proving that good play is always better than those little sideboard tweaks. I know you know this. I know I know this, but we have to be reminded of the things we know.
Saturday Challenge
Sunday Challenge
Preliminaries
League
Core and Differences
Core
sixmp (19th Place) Differences
discoverN (20th Place) Differences
sixmp (1st Place) Differences
discoverN (8th Place) Differences
ZYURYO (19th Place) Differences
s063 (24th Place) Differences
duke12 (3-1) Differences
discoverN (5-0) Differences
Total Differences
Thoughts
A 59-11 core is pretty compact. Granted, there were nine Bazaar of Baghdad players over the two challenges, so my thinking that we are wasting four slots on Leyline of the Void might have some truth to it. On the other hand, I accidentally played a league with a thirteen card sideboard and went 4-1, so what do I know?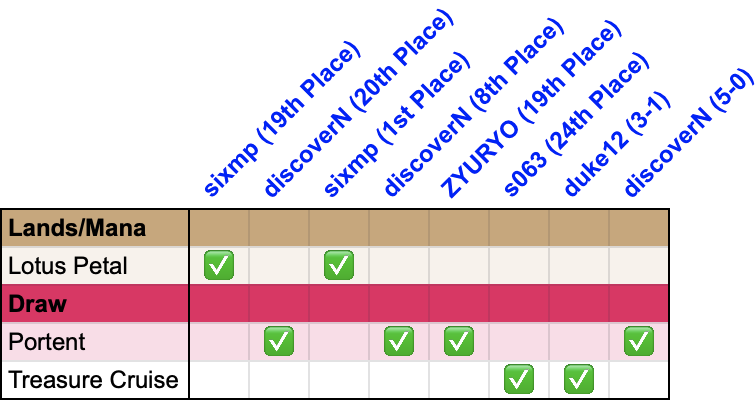 sixmp believes in speed or at least the little jolts a Lotus Petal can bring. Other than that it's the eternal Portent or Treasure Cruise question. Follow your heart.

The sideboard differences here are Library of Alexandria, The Tabernacle at Pendrell Vale, Opposition Agent, Murktide Regent, Duress, Null Rod, Force of Negation, and Engineered Explosives. And how many copies of Mindbreak Trap or Fatal Push.
Murktide is a solid beater. I don't like how it fights with Treasure Cruise and Dig Through Time, but as sixmp is not playing Cruise, that seems to be a fair choice. Although Thing in the Ice is my current darling, I think the lack of upfront investment and the bounce makes it a better choice. Casting Doomsday does make the Regent bigger, though, which is awesome.
Engineered Explosives still seems quite solid in a world of Urza's Saga Construct tokens, although Dress Down effectively costs the same and draws a card. Doesn't have the flexibility though.
With Eternal Weekend coming up, and likely no restrictions hitting before that, I think we'll just have to watch the meta and play our sideboards by ear. Unless Crimson Vow has something up its sleve for us. Sadly, I doubt that.
---
If you enjoy these articles, consider supporting me on Patreon. Or how about a tip via Paypal? Thanks, and good luck to everyone playing this weekend! I love you.