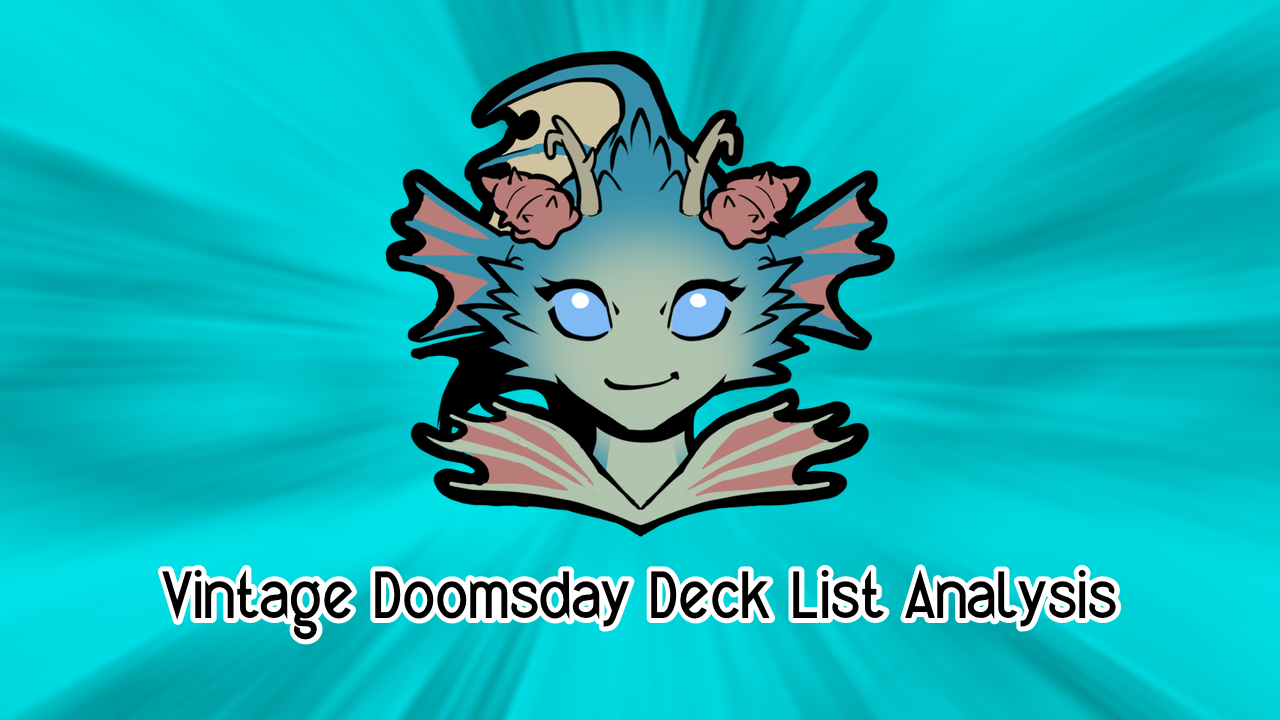 Vintage Doomsday Deck List Analysis for 2021.10.23-24
discoverN is back on Doomsday, and landed a 10th place and 1st place finish this weekend. Sideboards are still wildly up in the air, but the main deck is fairly consistent.
Saturday Challenge
Sunday Challenge
League
Core and Differences
Core
discoverN (10th Place) Differences
MaxMagicer (18th Place) Differences
sixmp (32nd Place) Differences
discoverN (1st Place) Differences
SingPanMan (17th Place) Differences
ciaomars (5-0) Differences
Total Differences
Thoughts
I'm a bit honored that someone seemingly took my top 8 list from two weeks ago and got a 5-0 league with it. Like I said last week, Thing in the Ice was fairly impressive.

Nothing unique in the mains this week other than the Lotus Petal in sixmp's list. Speed kills, as they say, though.

SingPanMan seems to be testing out cards, as this week there is a Dress Down and Pact of Negation in their side. My experience with Dress Down was that it was okay, but I'm the guy currently high on Thing in the Ice. sixmp's choice of Engineered Explosives is interesting as it can deal with Urza's Saga Constructs, as well as Moxen, and just about anything as long as we have the mana. I suppose Black Lotus can help us do a desperation casting of it X equals three, but we're probably not in a good situation if we are doing that. But I digress. The only other thing that sticks out is Murktide Regent being used by sixmp. It's a decent beater and casting Doomsday would possibly also make it bigger, which is always fun.
---
If you enjoy these articles, consider supporting me on Patreon. Or how about a tip via Paypal? Thanks, and good luck to everyone playing this weekend! I love you.