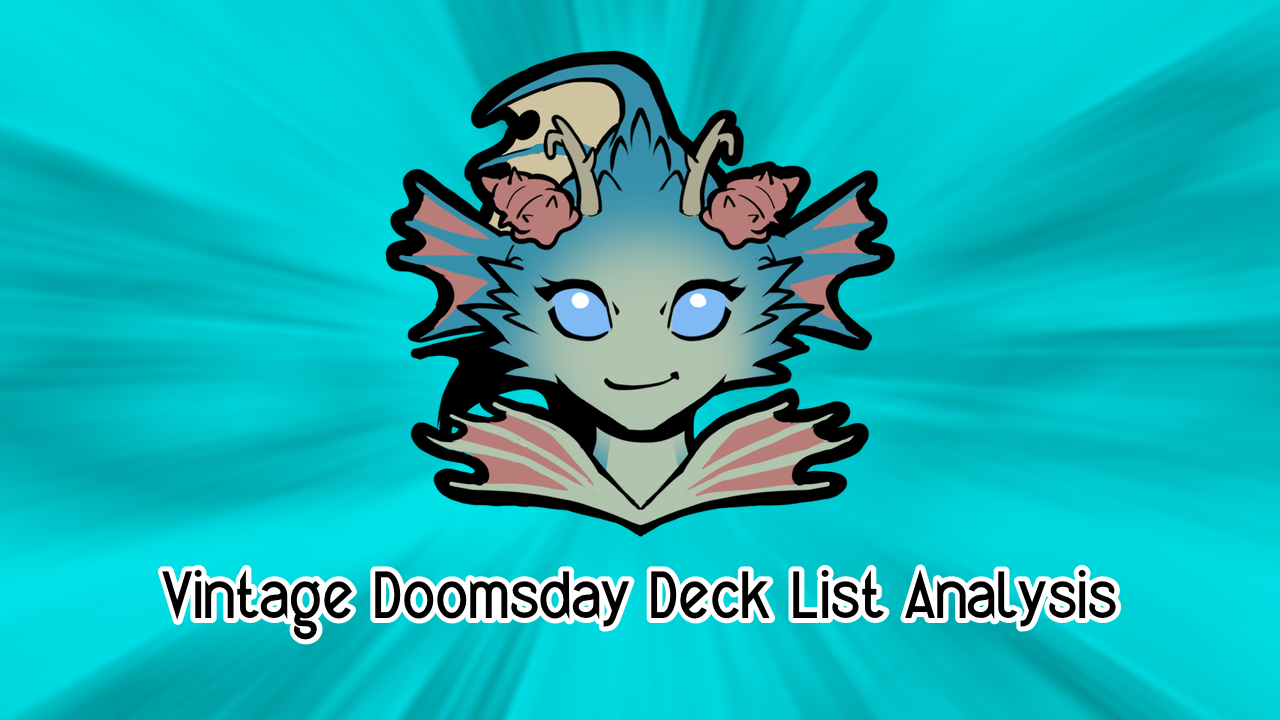 Vintage Doomsday Deck List Analysis for 2021.11.06-07
Not a particularly interesting week for decklists, but let's have ourselves a little adventure.
Saturday Challenge
Sunday Challenge
Core and Differences
Core
01 Clone9 (15th Place) Differences
02 karatedom (21st Place) Differences
03 _INF_ (10th Place) Differences
04 revenantkioku (19th Place) Differences
Total Differences
Thoughts
Clone9 is back with the main Opposition Agents, but the interesting thing here is the copy of Merchant Scroll karatedom tried. While Doomsday is mostly a Blue deck, our main combo pieces are obviously not Blue Instants. That said, putting it in instead of the draw card does offer some flexibility, but I'm personally not convinced.

Someone asked why I didn't put the average number of sideboard cards, so now here it is. There's still nothing particularly interesting here. I'm slowly losing some steam with Thing in the Ice, but I think I might have been overusing them. Vintage sideboarding is much more of a delicate dance. Although with the number of Bazaar decks I have been running into, Leyline of the Void could easily be Kobolds of Kher Keep and I'd notice no difference.
---
If you enjoy these articles, consider supporting me on Patreon. Or how about a tip via Paypal? Thanks, and good luck to everyone playing this weekend! I love you.